3 to receive Missouri Honor Medals for Distinguished Service in Journalism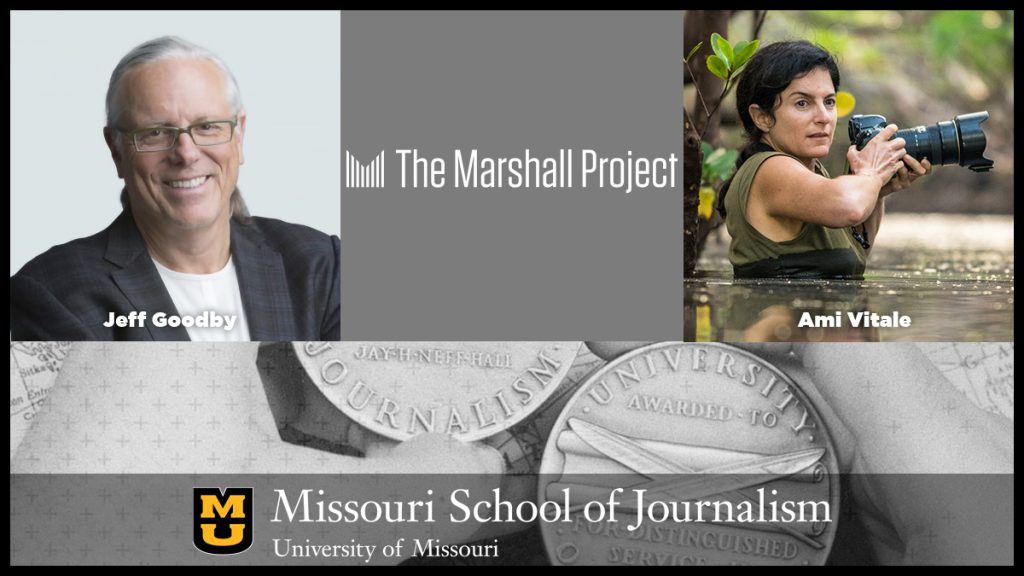 2022 honorees include two individuals and one nonprofit media organization
Columbia, Mo. (July 14, 2022) — The Missouri School of Journalism has announced the 2022 recipients of the Missouri Honor Medal for Distinguished Service, a prestigious award recognizing lifetime or superior achievement in journalism or strategic communication. Two individuals and a nonprofit media organization will accept their medals at an evening reception and banquet on Wednesday, Oct. 19, beginning at 6 p.m. at The Atrium on Tenth, 22 N. Tenth St., in Columbia, Mo.
"This year's medalists embody the breadth and scope of journalism and strategic communication at a time of rapid change in these industries, with photojournalism, advertising, and investigative reporting all represented," said David Kurpius, dean of the School of Journalism. "As giants and innovators in their fields, they are so deserving of the Missouri Honor Medal, and the School looks forward to not only hosting the medalists as we honor their accomplishments but learning from what they have to share with us in October."
Medalists are selected by the faculty of the School, which has awarded the Missouri Honor Medal annually since 1930 to outstanding journalists, advertising and public relations practitioners, business people, institutions, and media organizations from around the world. Past winners have included Christiane Amanpour, Sir Winston Churchill, Gloria Steinem, Deborah Howell, David Granger and Gordon Parks.
Earlier on the day of the reception, the medalists will present masterclasses on their areas of expertise to the School's students and other guests.
This year's honorees are:
Jeff Goodby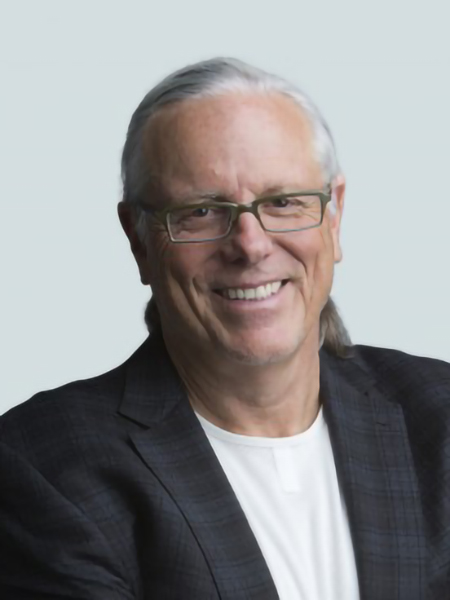 Co-founder and co-chair of advertising agency Goodby, Silverstein & Partners (GSP), Goodby has made an indelible mark on the advertising industry through nearly half a century of work that is as much art as marketing.
GSP originated the got milk? campaign in 1993 and has continued to produce a steady stream of memorable work in the ensuing decades, including a number of Super Bowl spots for major brands such as Budweiser and Denny's. Through it all, Goodby has approached advertising from the perspective of an artist and storyteller placing a pearl of truth inside the shell of an entertaining, often hilarious narrative.
"Everything is a story," Goodby said. "We, as people, are attracted to stories, and the best stories always have a ring of truth. Some people think advertising is lying, but it doesn't work if you do that. The most successful advertising finds a truth about the product."
That passion for narrative was evident in the got milk? campaign's first TV commercial, which introduced viewers to a historian calling into a radio trivia show. Upon hearing the question, "Who shot Alexander Hamilton in a famous duel?", the historian is elated — the camera cuts away from him and we see that he is sitting in a museum dedicated to that very duel. He dials into the show, hurriedly finishing his peanut butter sandwich, only to discover that he can't speak clearly through gobs of peanut butter. The trivia show hangs up on him as he searches in vain for the one thing that could have rescued him — milk.
But perhaps the most explicit demonstration of Goodby's dedication to advertising as art came in 2019 when GSP launched "Dalí Lives." Through the magic of artificial intelligence and machine learning, "Dalí Lives" features a virtual representation of famed surrealist Salvador Dalí, who personally welcomes and interacts with visitors to The Dalí Museum in St. Petersburg, Florida.
Redefining what advertising can look like, the Dalí project is just the latest example of Goodby standing out in a crowded field. And that's no accident — standing out is part of his approach.
"It's important to be brutally honest with yourself," Goodby said. "Is this something you would really watch or read or pay attention to? Don't do something someone else would do. If we all did that more often, the world would be a more interesting place."
In recognition of his renowned and inventive work in advertising, which has redefined the scope and artistry of the field through imaginative campaigns and groundbreaking experimentation. 
The Marshall Project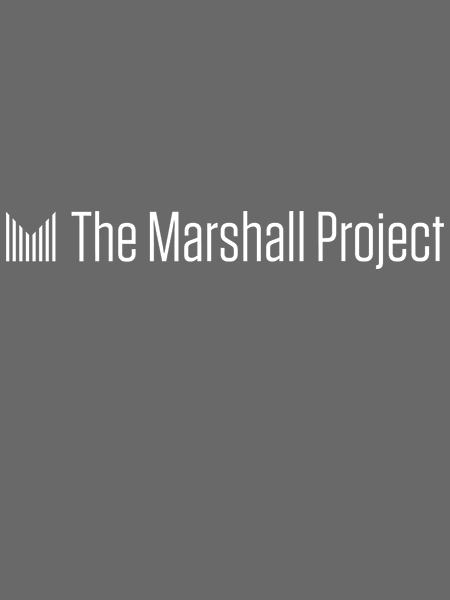 A nonprofit organization dedicated to criminal justice journalism, The Marshall Project publishes a wide range of articles focusing on the criminal justice system, including investigations, data analyses and personal essays from people directly affected by the system. Its mission is to expose abuses and structural failings and explain how the system works, with an award-winning team of journalists who include formerly incarcerated people.
"Our fact-based and data-driven journalism exposes abuses of the criminal justice system and takes particular care to include the voices and perspectives of people personally affected by the system," said Susan Chira, editor-in-chief of the Marshall Project and former senior correspondent and editor for the New York Times. "…We are journalists, not advocates, who believe that shining a light on wrongdoing can prompt change."
Launched in 2014, The Marshall Project also publishes an acclaimed trio of series that shed light on life as an incarcerated person. "News Inside" is distributed as a print publication to incarcerated people in hundreds of prisons and jails across the country, featuring news and features that delve into the issues people face in the criminal justice system. "Life Inside" goes a step further, presenting first-person essays from both incarcerated people and those who work in the criminal justice system. "Inside Story," on the other hand, uses video stories to "educate audiences inside and outside the criminal justice system," according to The Marshall Project's website.
The organization has also participated in a number of high-profile team-ups with other news organizations such as the Washington Post, National Public Radio, ProPublica and the Associated Press in efforts ranging from investigative pieces to data journalism. A 2015 collaboration with ProPublica, "An Unbelievable Story of Rape," won the Pulitzer Prize for Explanatory Reporting and was ultimately adapted into the Netflix series "Unbelievable."
Coupled with a second Pulitzer awarded in 2021 — for "Mauled," a series of investigations into injuries caused by police dog bites — Chira said the awards make The Marshall Project "the youngest nonpartisan, nonprofit news operation to receive two Pulitzer Prizes."
Still in its first decade of operation, The Marshall Project continues to expand; its first local news team, launched in Cleveland last month, produces investigative, data, and engagement journalism pertaining to the city. Given its sizable accomplishments in a short amount of time, the future looks bright for the Marshall Project.
In recognition of the organization's dedication to exposing abuses and structural failings in the criminal justice system through outstanding, fact-based journalism and collaborative investigations.
Ami Vitale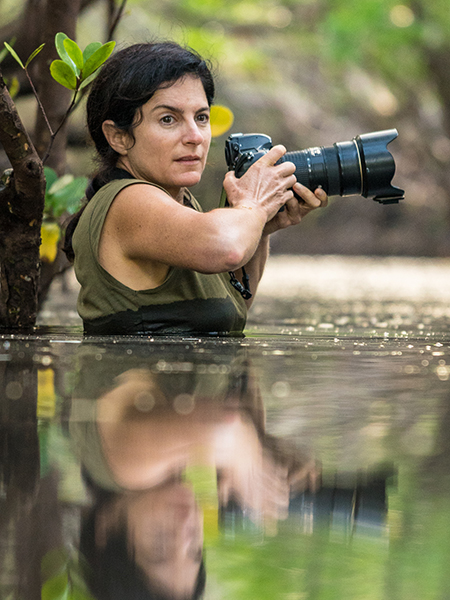 Ami Vitale is an acclaimed photojournalist and filmmaker whose work for National Geographic Magazine, among many others, has taken her to more than 100 countries around the world, where she has documented warzones, wildlife, and humanity's interactions with nature.
Drawn to photography's universality, Vitale sees her camera as a means to bring the world together.
"Photography has a unique ability to transcend all languages and to help us understand each other," Vitale said from a tent in remote northern Kenya, where she is currently documenting wildlife conservation efforts as a severe drought unfolds in the region. "It reminds us of our deep connections and can be used as a tool for creating awareness and understanding across cultures — a tool for making sense of our commonalities in the world."
Her work sometimes makes this emphasis on connection quite literal. To photograph pandas in China, she donned a "panda suit" that researchers wear to minimize captive-bred cubs' exposure to humans. And in the process of gaining the trust of the communities she documents, she not only captures human stories through her lens, but creates bonds with people all over the world — a testament to the communicative power of visual storytelling and to Vitale's own ability to approach her work with care and respect no matter where she is.
"I continue to stay closely involved with the communities in northern Kenya that I began working with almost 15 years ago, and I'm here right now working on two film projects," Vitale said.
Vitale is the founder and executive director of Vital Impacts, a nonprofit, women-led organization working to support opportunities for women, people of color, and nonbinary people in the visual storytelling industry. In one example of this work, Vital Impacts set up a year-long mentorship program for Kenyan conservationists focused on telling stories about endangered wildlife and conservation through a visual medium.
Beyond these efforts, Vitale is also a best-selling author and a founding member of Ripple Effect images, an organization of female storytellers that documents the efforts of aid groups working to improve the lives of women and children worldwide. She has won numerous awards for her photography and often holds workshops and speaking engagements to share her knowledge of the industry and the art of photojournalism.
In recognition of her excellence in using international photojournalism and the written word to shed light on the lives and plights of women and girls, the natural world, and people in warzones.
Updated: October 18, 2022
Related Stories
Expand All
Collapse All
---