4 to receive the Missouri Honor Medal for Distinguished Service in Journalism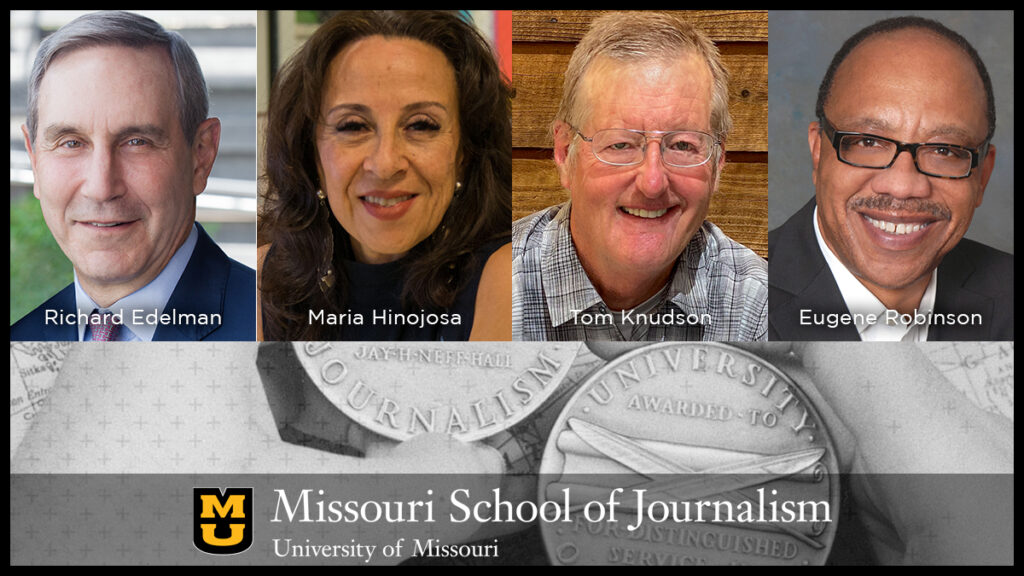 Columbia, Mo. (July 22, 2021) — The Missouri School of Journalism has announced the 2021 recipients of the prestigious Missouri Honor Medal for Distinguished Service. The four individuals will receive their medals during an evening reception and banquet on Tuesday, Oct. 5, that begins at 6 p.m. at The Atrium on Tenth, 22 N. Tenth St., in Columbia, Missouri.
Medalists are selected by the faculty of the School on the basis of lifetime or superior achievement in journalism. The Missouri School of Journalism has awarded the Missouri Honor Medal for Distinguished Service annually since 1930 to outstanding journalists, advertising and public relations practitioners, business people, institutions and media organizations from around the world. Among them are Christiane Amanpour, Sir Winston Churchill, Gloria Steinem, Deborah Howell, David Granger and Gordon Parks.
During the day the medalists will present master classes on topics related to their areas of expertise to Missouri School of Journalism students and other guests.
Those to be honored are: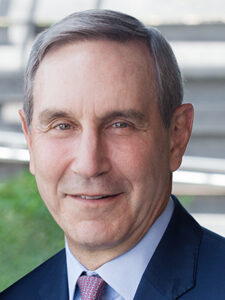 Richard Edelman
Richard Edelman is the CEO of Edelman, a global communications firm.
The firm was named to Advertising Age's 2019 A-List and was honored as "PR Agency of the Decade" by both Advertising Age and The Holmes Report. Richard has extensive experience in marketing and reputation management, having led assignments with major corporations, nongovernmental organizations and family businesses. He has advised senior executives through significant disruptions within their organizations, including Samsung and United Airlines. He has counseled countries in every region of the world on economic development programs. As the creator of the annual Edelman Trust Barometer, he has become one of the foremost authorities on trust in business, government, media and NGOs. 
In 2020, Edelman was inducted into the American Advertising Federation's Advertising Hall of Fame. In 2019, he was named the PR Agency Professional of the Past 20 Years by PRWeek and was inducted into the publication's Hall of Fame; in 2014, he was inducted in the Arthur W. Page Society's Hall of Fame. Edelman is regarded as an industry thought leader and has posted weekly to his blog since 2004.  
He serves on the board of directors of the Ad Council, the Atlantic Council, Project HOOD, P33, the Gettysburg Foundation, the 9/11 Museum and the National Committee on U.S. China Relations. He is a member of the Civic Committee of the Commercial Club of Chicago, World Economic Forum and PR Seminar.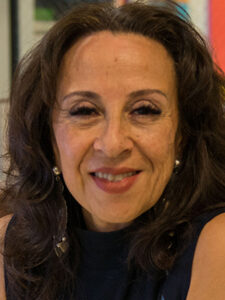 Maria Hinojosa
As the anchor and executive producer of the Peabody Award-winning show "Latino USA", distributed by PRX, as well as co-host of "In The Thick", Futuro Media's award-winning political podcast, Hinojosa has informed millions about the changing cultural and political landscape in America and abroad. She is also a contributor to the long-running, award-winning news program "CBS Sunday Morning" and a frequent guest on MSNBC.
Hinojosa's nearly 30-year career as an award-winning journalist includes report for PBS, CBS, WNBC, CNN, NPR, and anchoring the Emmy Award winning talk show from WGBH "Maria Hinojosa: One-on-One". She has won dozens of awards, including four Emmys, the John Chancellor Award, the Studs Terkel Community Media Award, two Robert F. Kennedy Awards, the Edward R. Murrow Award from the Overseas Press Club, and the Ruben Salazasr Lifetime Achievement Award from the NAHJ. She has been honored with her own day in October by New York City Mayor Bill de Blasio and has been recognized by People Español as one of the 25 most powerful Latina women.
As a reporter for NPR, Hinojosa was among the first to report on youth violence in urban communities on a national scale. During her eight years as CNN's urban affairs correspondent, Hinojosa often took views into communities rarely shown on television and continued that work longford on Now on PBS. At Futuro Media, Hinojosa continues to bring attention to experiences and points of view that are often overlooked or underreported in mainstream media, all while mentoring the next generation of diverse journalists to delve into authentic and nuanced stories.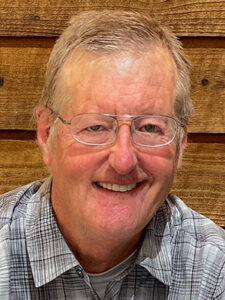 Tom Knudson
After graduating from Iowa State University in 1980 with a degree in journalism, Knudson landed a job with the Des Moines Register, covering whatever happened to be going on, mostly local news and agriculture.
Before long, he began to hear accounts of farmers who had been injured, sickened, even killed while planting and harvesting crops. Eventually, Knudson reported a series of articles on that subject – titled Harvest of Harm – which earned him his first Pulitzer Prize in 1985.
A few years later, Knudson settled in California where he took a job with the The Sacramento Bee, McClatchy's flagship newspaper.  The more he explored the nearby majestic Sierra Nevada mountain range, the more alarmed he became about how it was being abused. His coverage of that issue – in a series titled Sierra in Peril – was awarded another Pulitzer in 1992.
Over the years, Knudson has specialized in uncovering and reporting complex stories overlooked by other media outlets, such as over-fishing in Mexico's Sea of Cortez – an important source of seafood for California – and the exploitation of migrant workers in America's national forests. Reporting on that subject across the U.S., Mexico and Guatemala earned Knudson an Overseas Press Club award in 2005. His most far-flung effort explored the unintended consequences of consuming natural resources from Canada and South America while conserving them at home in the U.S. That series was awarded a Reuters-IUCN Global Media Award in 2004 for international environmental reporting.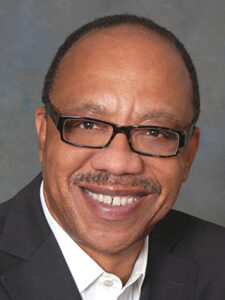 Eugene Robinson
Eugene Robinson is a Pulitzer Prize-winning columnist for The Washington Post and a political analyst at MSNBC. He uses his twice-weekly column in The Washington Post to pick American society apart and then put it back together again in unexpected and revelatory new ways. To do the job, he relies on a large and varied tool kit: energy, curiosity, elegant writing and the wide-ranging experience of a life that took him from childhood in the segregated South to the heights of American journalism.
Robinson's remarkable story-telling ability has won him wide acclaim, most notably the 2009 Pulitzer Prize for his commentary on the 2008 presidential race that resulted in the election of America's first African-American president. Robinson is also a regular contributor to MSNBC. In April 2017, he was elected to a one-year term as chairman of the Pulitzer Prize Board. 
In his three decades at The Washington Post, Robinson has been city hall reporter, city editor, foreign correspondent in Buenos Aires and London, foreign editor and assistant managing editor in charge of the paper's award-winning Style section. He has written books about race in Brazil and music in Cuba, covered a heavyweight championship fight, witnessed riots in Philadelphia and a murder trial in the deepest Amazon, sat with presidents and dictators and the Queen of England, and thrusted and parried with hair-proud politicians from sea to shining sea. 
Updated: July 23, 2021
Related Stories
Expand All
Collapse All
---