Angus McDougall to Receive Missouri Honor Medal
By Brenda Escobar
Columbia, Mo. (Oct. 17, 2005) — Angus McDougall, a former photojournalism sequence faculty member and photography innovator known to his peers and students as "Mac," will be the second recipient this year to receive a Missouri Honor Medal for his dedication to teaching students how to succeed in every aspect of journalism.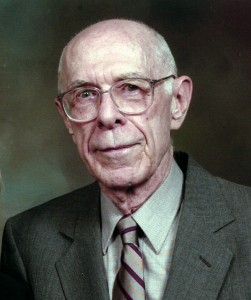 McDougall will conduct a master class presentation from 10-11:30 a.m. on Wednesday, Oct. 19, in Tucker Forum at the Missouri School of Journalism. A formal presentation of the Honor Medal will be made at the luncheon on following the class at the Reynolds Alumni Center on the University of Missouri campus.
Since 1930, the Missouri School of Journalism has awarded the Missouri Honor Medal for Distinguished Service in Journalism. Faculty members of the school select recipients of the Honor Medal annually. The medals are presented to newspapers, periodicals, editors or publishers of newspapers and periodicals, or persons engaged in the practice of Journalism for distinguished service to the field of Journalism.
Others receiving a 2005 Missouri Honor Medal are KHOU-TV's "The Defenders," Alejandro Junco de la Vega, publisher of El Norte in Mexico; Lisa Myers, senior investigative correspondent for NBC News; Paul Steiger, managing editor of The Wall Street Journal; and Carol H. Williams, president, chief executive officer and chief creative officer of Carol H. Williams Advertising.
McDougall started his journalism career as a staff photographer for the Milwaukee Journal in the 1940s and 50s. It was there that he became an innovator in the use of high-speed strobe technology and in using multiple pictures to tell stories. It was his work from the Milwaukee Journal that helped him become the associate editor of International Harvester World, a Chicago-based corporate magazine.
McDougall has written three books. He co-authored "Visual Impact in Print," and "Picture Editing and Layout." His other book, "A Photo Journal: from the Glory Days of the Milwaukee Journal," highlights photographs from his years at the Milwaukee Journal.
His dedication and passion for the advancement of the profession led him to shape excellent photographers at the University of Missouri. For ten years he served as the head of the photojournalism sequence and the director of the Pictures of the Year competition. McDougall enjoyed his years of teaching because of his one-on-one interaction with the students.
"You really got to know students and got satisfaction from their success," says McDougall, who still keeps in touch with many of his former students.
David Rees, photojournalism chair, says he thinks McDougall deserves the award for doing as much as he did to shape the profession.
Rees, a former student of McDougall, says, "He was always demanding excellence of his students-encouraging them to be self critical about their own work and to have a firm foundation of techniques and an understanding of the content."
For McDougall, the award was an unexpected honor. "I was really delighted and honored to learn I was receiving the award because not that many photographers have received it."
Updated: April 7, 2020
Related Stories
Expand All
Collapse All
---