Journalism Graduate Students and Alumni Present 8 Papers at the International Public Relations Research Conference in Miami
The Venue Is Devoted Entirely to Research in Public Relations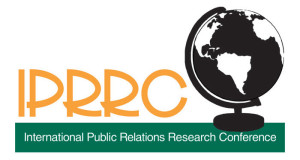 Columbia, Mo. (April 9, 2014) — Missouri School of Journalism graduate students and alumni presented eight peer-reviewed papers at the 17th annual International Public Relations Research Conference in Miami.
The theme for this year's meeting was "Public Relations in a More Transparent Age."
The IPRRC is one of the top venues for presentation of new public relations research and for interaction among scholars and public relations professionals. It is unique in that the conference is devoted entirely to research in public relations.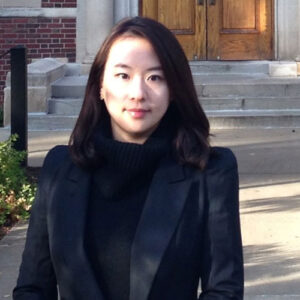 Papers presented by the School's graduate students and alumni are as follows.
Dealing with Subsequent Crisis Response: An Evaluation of Transparency in Government Response to the New Jersey Boardwalk Fire* by doctoral student Mimi Wiggins Perreault and master's student Anli Xiao.
The Effect of the Attacker's Reputation on Reputation Attacks as a Function of Organization Transparency* by Anli Xiao.
The Influence of Crisis Response Strategy on Perceived Organizational Transparency* by master's student Ginny Chadwick.
From #mcdonaldsfail to #dominossucks: An Analysis of Instagram Images About the 10 Largest Fast Food Companies by Jeanine Guidry; Yan Jin, MA '02, PhD '05; Vivian Medina Messner, Virginia Commonwealth.
Resource-based Public Relations Efforts for University Reputation from an Agenda-Building and Agenda-Setting Perspective by Youngah Lee, MA '08, PhD '11, Indiana Wesleyan; Wayne Wanta, Florida; Hyunmin Lee, PhD '11.
The Role of Media Selection in Predicting Trust: Evidence from the Global Trust Study by Alan VanderMolen, Edelman; Michael Cacciatore, Juan Meng, Bryan Reber, PhD '01, Georgia.
Telling the Untold Management: Transparent Leadership in Small Businesses* by master's student HyungJin Gill.
Under What Specific Situation Is a Transparent Statement Necessary? The Interplay Between Pre-emptive Disclosure, Timing of Disclosure, and Image Repair Tactics in Food Recall Crisis by Bokyung Kim, PhD '12, Rowan University; Seoyeon Hong.
*These papers were produced as part of JOURN 8044 Strategic Conflict Management, taught by Professor Glen Cameron and doctoral student Seoyeon Hong.
Updated: July 24, 2020
Related Stories
Expand All
Collapse All
---