Wilkins, Coleman Receive Grant to Conduct Ethics Research; Named Page Legacy Scholars
Columbia, Mo. (June 21, 2005) — Lee Wilkins and Renita Coleman, MA '97, PhD '01, have received a $10,000 research grant from the Arthur W. Page Center and have been named Page Legacy Scholars for the 2005-06 academic year.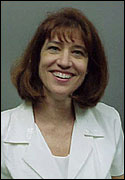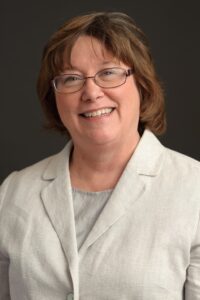 The monies will fund a proposal titled, "The Moral Media: How Public Relations Professionals Reason about Ethics." The research will contribute to the knowledge, practice and public understanding of ethics and responsibility in public communication. Their findings will be shared with scholarly, professional and other interested audiences.
This grant is being paired with another award, this time from the University of Missouri research council, to help evaluate the impact of moving images on ethical thinking. This project arises out of Coleman and Wilkins' recent study of the impact of still photographs on ethical reasoning by journalists and by journalism students.
"The research funded by the Page grant will enable these two fine scholars to extend their understanding of ethical decision-making to professional journalists and advertisers to the public relations field," said Esther Thorson, associate dean for graduate studies. "This work is important because it helps media professionals take a good long look at their ethics, and because it helps academics figure out better ways to teach ethics to the next generation of media specialists."
Wilkins, a member of the electronic faculty group at the Missouri School of Journalism, is the co-author of one of the country's best-selling college ethics texts, Media Ethics: Issues and Cases (McGraw-Hill, 2001), which is now being translated into Chinese. Wilkins has a joint appointment in the Harry S. Truman School of Public Affairs, where she teaches about communicating risk to the public. In 1998 Wilkins won one of the university's highest teaching honors, the William T. Kemper Fellowship, in part for her work at the graduate level.
Coleman is an assistant professor of journalism at the University of Texas at Austin, where she specializes in visual communication. She has experience as both a print journalist and a public relations practitioner.
Updated: January 21, 2020
Related Stories
Expand All
Collapse All
---