Missouri Journalism Professor Releases Sixth Edition of Media Ethics Textbook
Columbia, Mo. (Aug. 27, 2007) — Terrorism. War. Corporate scandal. Media consolidation. These 21st-century headlines have become the subject matter of the newly released sixth edition of Media Ethics: Issues and Cases, authored by Lee Wilkins, a professor at the Missouri School of Journalism, and Philip Patterson, of Oklahoma Christian University.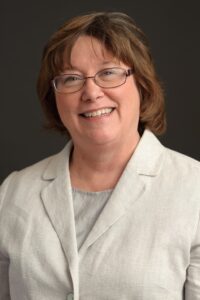 Within a month of release, the revised sixth edition had become one of the top-three books on Amazon.com's "Hot New Releases" list of writing references.
Following the format of previous editions, the book introduces students to ethical theory through a combination of hypothetical and real-life cases. Nearly half of the cases in this edition are new, written either by academics or professionals with personal knowledge or interest in the ethical scenarios.
"Part of what we were trying to do in this edition was update the book," Wilkins said. "Another part is also that we're trying to integrate how things we know through research can inform ethical decision-making. As a textbook, we need the newest thinking in the field to be reflected and to be truly up-to-date."
Wilkins cited the research of Bruce Williams, a professor at the University of Virginia, as an example of scholarly work informing ethical decision-making. Williams has developed an ethical framework for analyzing all political communication – from The Daily Show on Comedy Central to everyday articles about city council meetings.
"Williams' research shows students that just because it's advertising, it's not ethically distinct, or just because it's on the comedy channel, it's not ethically suspect," Wilkins said. "That's the great thing about ethics: You get to put everybody on the same level playing field."
The sixth edition also brings new focus to international media ethics. At least one case per chapter examines a situation outside the United States.
"Lee and Philip's book has earned its place in the journalism canon," said Esther Thorson, acting dean of journalism at the School. "By increasing their emphasis on international mass communication, they are making their book even more essential in today's global media environment."
While many of the cases in the sixth edition of Media Ethics: Issues and Cases are new, the underlying ethical theories remain much the same. Indeed, many haven't changed in thousands of years.
"People often say, 'Oh, we have all these new media that are causing all these new ethical issues,'" Wilkins said. "In fact, they raise a lot of old issues differently. The things people have been doing in ethics for 3,000 years are still as pertinent as they were a decade ago or a thousand years ago."
And studying ethics, Wilkins said, remains as important as ever.
"It will make you a better journalist or advertising practitioner, and it's an important part of just being a good human being," Wilkins said.
The sixth edition of Media Ethics: Issues and Cases (ISBN-13 9780073511894) was published by McGraw-Hill Higher Education.
Updated: April 20, 2020
Related Stories
Expand All
Collapse All
---