Shelly Rodgers named Maxine Wilson Gregory Chair in Journalism Research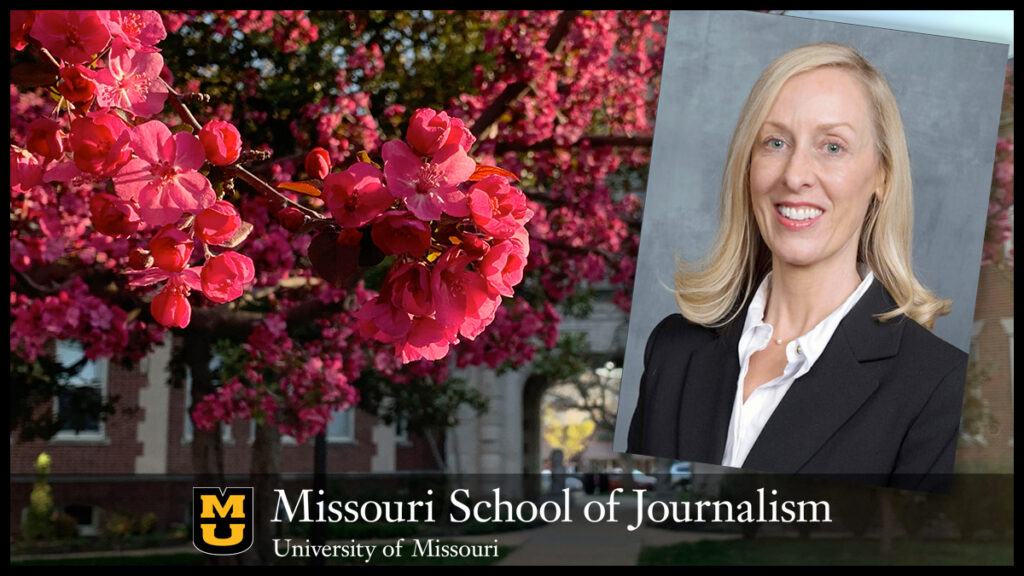 Columbia, Mo. (April 8, 2021) — Shelly Rodgers has been named the Maxine Wilson Gregory Chair in Journalism Research at the Missouri School of Journalism, effective Sept. 1, 2021.
A professor in strategic communication, she is recognized internationally for exceptional research productivity and impact in top advertising and health communication journals. Rodgers is ranked nationally as one of the most prolific scholars during the past 20 years based on her publication activity.  
In making the announcement, Dean David Kurpius commended Rodgers' collaborative approach to her scholarship, noting that it empowers everyday citizens on how to use their voice to improve their lives as well as contributes to scholarly research and industry practice. This research also complements the personalized initiatives being developed through the University of Missouri System's NextGen Precision Health Institute. 
"Shelly, in her role as the Gregory Chair, is the right person to accelerate the growth and impact of health and science communication research at the J-School and Mizzou," Kurpius said. "The insights gained through these studies promise to share advancements that can improve outcomes for Missourians and others."  
The School's health and science communication strengths include the Health Communication Research Center, the annual Smith/Patterson Science Journalism Lecture and the PRIME (Psychological Research on Information and Media Effects) Lab. 
Rodgers has successfully led interdisciplinary teams of scientists, students, educators, practitioners and everyday citizens on health and science communication initiatives, garnering or overseeing nearly $30 million in grant funding.
Among Rodgers' many projects, one initiative is a series of Decoding Science workshops, funded through a National Science Foundation grant, that teaches graduate students studying STEM how to turn their research findings into stories that resonate with non-scientists or individuals with little to no science background. More than 100 students have participated, and many are now using these techniques in their STEM careers around the world.
In another project, Rodgers and doctoral student Evgeniia Belobrovkina are collaborating with LGBTQ+ leaders around the country to understand how advertising messages are perceived by this community. They and others are encouraged to submit examples of ads using Photovoice, to evaluate the effectiveness of the ads and to suggest ways advertisers might improve communication to the LGBTQ+ community.  
Rodgers and doctoral student Weilu Zhang recently completed a research project on controversial forms of advertising and targeting that use artificial intelligence (AI) in social media to better understand how African American consumers perceive and process advertising practices. The findings will help advertisers better identify the line between being relevant and being inappropriate.
Rodgers has been recognized by top organizations for her research, teaching and service. Among them are the 2020-2021 Governor's Award for Excellence in Teaching from MU; the Ivan L. Preston Outstanding Contribution to Research Award from the American Academy of Advertising; a 2019 SEC Faculty Achievement Award; and the William T. Kemper Fellowship for Teaching Excellence. 
Rodgers is editor-in-chief of the Journal of Advertising, only the third woman and the first individual at MU to serve in this capacity. 
Maxine Wilson Gregory Chair in Journalism Research
The Maxine Wilson Gregory Chair was endowed with a bequest from Maxine Wilson Gregory, an alumna of the Missouri School of Journalism, who died in New York City in 1995. She graduated from MU in 1930, after having earned a bachelor's degree from the University of Kansas. Mrs. Gregory worked as an editor on various book projects after graduation. She and her husband traveled extensively around the world and felt at home in many cultures.
Updated: April 27, 2021
Related Stories
Expand All
Collapse All
---