Missouri Journalism School Professor Shelly Rodgers receives two prestigious awards for excellence in research and teaching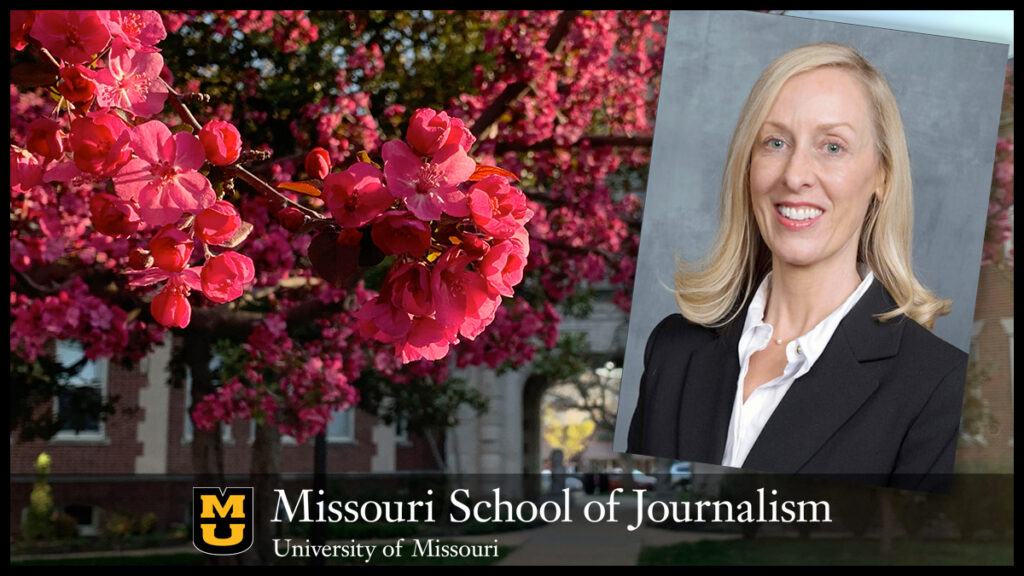 By Zach Taylor
Columbia, Mo. (April 6, 2021) — For a college professor, being a good teacher and researcher are the two most important skills one could have.  Shelly Rodgers, professor of strategic communication at the School of Journalism, has both.
On March 11, Rodgers received the 2020-2021 Governor's Award for Excellence in Teaching from MU. Nine days later she received the Ivan L. Preston Outstanding Contribution to Research Award from the American Academy of Advertising (AAA) at its virtual conference.
The Governor's Award for Excellence in Teaching is given annually to an MU professor that is an effective teacher, advisor and servant to the community. Award recipients are committed to high standards of excellence and successfully nurture their students' personal and professional growth.
"My favorite part about teaching is getting the chance to play even a small role in my students' success," said Rodgers. "Students often thank me for helping them but the truth is that I'm the lucky one who is a better person for knowing them."
"It is impossible to quantify the hours she spends throughout the year interacting with students to help them succeed," said David Kurpius, dean of the Missouri School of Journalism. "In her work, she has consistently demonstrated a commitment to innovation and a willingness to change with the times to ensure students gain the greatest possible value from her teaching. She created nine classes during her career, including her pioneering course in interactive advertising, which was one of the first in the country."
Winning the Ivan L. Preston Outstanding Contribution to Research Award from the American Academy of Advertising carries special meaning for Rodgers, who was mentored by Preston from the time she joined AAA as a doctoral student. 
"Ivan Preston was a great mentor to me and to so many others, so to now receive an award with his name on it and all that it represents, it's very surreal and humbling," said Rodgers. "I feel very lucky to have loving and supportive family and friends, and truly outstanding colleagues and role models. Any success I've had is thanks to the support and generosity of my family, peers and administrators."
Rodgers has contributed indispensable research and knowledge to the field of strategic communication, particularly in the areas of science and health. Some of her achievements include leading an NSF grant effort to train nearly 100 science, technology, engineering and math graduate students to present their research interests and activities to public audiences more effectively, being an early advocate and educator on interactive advertising and co-authoring more than 150 manuscripts accepted to conferences and peer-reviewed journals.
Rodgers has no plans on stopping anytime soon. Going forward, she is committed to giving her full attention to her students and research.
"I'm always thinking about how I can give more," she said. "We do this work because we love it and because we want to leave the world in a better place than we found it. That's immensely gratifying to me."
Updated: April 5, 2021
Related Stories
Expand All
Collapse All
---