Missouri School of Journalism Professor Shelly Rodgers receives UM System President's Award for Sustained Career Excellence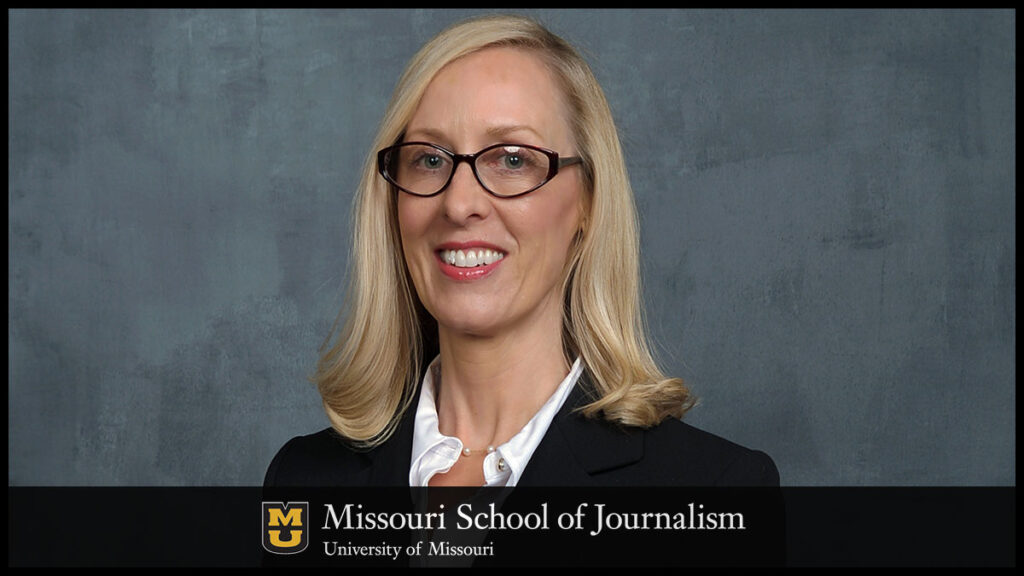 Columbia, Mo. (July 13, 2020) — Shelly Rodgers, professor of strategic communication at the Missouri School of Journalism, has been awarded the 2020 University of Missouri System President's Award for Sustained Career Excellence.
Each year, the UM System President's Awards are presented on behalf of President Mun Choi to faculty members across the four universities of the UM System. These highly competitive awards recognize faculty who have made exceptional contributions in advancing the mission of the University.
"This is an honor and I am truly humbled," said Rodgers. "But the thing that means the most to me is the chance to create friendships and new opportunities to improve the health and lives of Missourians with the hope that these make a difference."
Rodgers has demonstrated exceptional talent and productivity during her long career at Mizzou.
Rodgers' research examines the ways digital media allow us to create more effective advertising and, as a result, prod people toward healthier behaviors. She explores health behavior concepts and develops psychology-based theories that involve memory, attention and attitudes.
Rodgers is particularly interested in the processes by which health behavior is shaped by the information and technology that people use every day. Through her research, she has participated in dozens of grants totaling nearly $30 million from local and federal agencies including the National Science Foundation, National Cancer Institute and Missouri Foundation for Health.
Her publications over the past 20 years attest to her prolific research in internet advertising, marketing and communications. Rodgers is ranked nationally and internationally as the number one most productive internet advertising researcher in the country and the world, and has also authored more than 200 publications including book chapters, scholarly journal articles and co-edited books.
Rodgers is an influential member of the academic community, serving as president of the American Academy of Advertising in 2010 and winning the 2019 SEC Faculty Achievement Award. Rodgers has contributed to scholarship by serving on editorial boards for numerous journals and was recently selected as editor of the Journal of Advertising, the top journal in her field.
Rodgers is also dedicated to student education, designing nine classes in her career, including a pioneering course in interactive advertising. Her work with hundreds of undergraduate and graduate students was recognized when she received the 2018 William T. Kemper Fellowship for Teaching Excellence and most recently, as the recipient of the Charles H. Sandage Award for Teaching Excellence by the American Academy of Advertising.
"Dr. Rodgers exemplifies the finest qualities of faculty in research, teaching, and mentorship," said Missouri Journalism Dean David Kurpius. "She is a valuable member of our faculty and scholarly community, who continues to push herself and her students, making important contributions both nationally and internationally."
All 2020 President's Award recipients will be recognized at a Board of Curators meeting on their university campus, as well as at a faculty awards event hosted at their home institution.
Updated: November 13, 2020
Related Stories
Expand All
Collapse All
---