Four Journalism Alumni Honored at Mizzou Alumni Association Awards Ceremony
By Jerett Rion
Mizzou Alumni Association
Columbia, Mo. (Oct. 11, 2010) — Four Missouri School of Journalism alumni were among those who received a faculty-alumni award during the 43rd annual Mizzou Alumni Association Faculty-Alumni awards ceremony. Mike McKean, BJ '79; Ken Paulson, BJ '75; Tom Schultz, BJ '56; John Walsh, MA '68, were honored Oct. 8 at the Reynolds Alumni Center on the University of Missouri campus.
Michael L. McKean, BJ '79, is the Futures Lab director at the Reynolds Journalism Institute, where he manages future-leaning media projects involving RJI Fellows, faculty colleagues, students and corporate partners. He established an annual competition that matches teams of journalism and computer science students to solve real-world media problems with new technologies. Named an Apple Distinguished Educator in 2004, McKean has developed strong ties with Apple Computer and co-organized the 2006 Apple Digital Campus Institute. Recipient of numerous awards and honors, he has been a member of the faculty at MU since 1986. In 1999 McKean received the School's highest teaching honor, the O.O. McIntyre Professorship. Since 2007 he has been chair of the MU Information Technology Committee. He served as chair previously from 1998 to 2004. McKean received the MU Excellence in Education Award in 2007. He received the Innovators Award from Campus Technology Magazine in 2009 for creation of MU's Interdisciplinary Innovations Fund.
Kenneth A. Paulson, BJ '75, is the president and CEO of the First Amendment Center at Vanderbilt University. He is a columnist on the board of contributors for USA Today, writing about First Amendment issues. During the past 32 years, Paulson has advocated for First Amendment rights, good journalism and innovation. He recently was elected to lead the American Society of News Editors as president and will take over in 2011. In 2007, he received the American Press Institute Lifetime Service Award and was named as a fellow to the Society of Professional Journalists. Paulson was part of the team of journalists who founded USA Today in 1982, and from 2004-09 he led USA Today and USATODAY.com as editor and senior vice president. He is the former president of the Newseum in Washington D.C. and helped launch online newspapers in Miami and New York, beginning in 1993. Paulson is a Mizzou Alumni Association Endowed Life Member and a Jefferson Club Sustaining Member.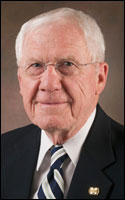 Tom Schultz, BJ '56, is the only person in the MAA's history to have held both offices of president and executive director. He was the recipient of the Tiger Pride Award in 2004. In addition to his leadership at the national level, Schultz was responsible for founding and/or chairing alumni chapters in California, Wisconsin and Missouri. Among his many current roles at MU, he is a member of the Tiger Scholarship Fund, MU Retirees Association and the MU Flagship Council. Schultz was president of the University Club from 2005 to 2007. He has been chair of the annual MU Division Campaign for the United Way since 2004. A board member of the center, Schultz co-founded Ellis Fischel Cancer Center's annual Gala, which has raised millions of dollars for cancer research. He served on the board of directors for the Columbia Convention Bureau from 2000 to 2009 and as a Columbia Chamber of Commerce Ambassador from 1995 to 2000. In the community, Schultz also served on board for the Children's Hospital Lake Golf Classic. A former executive director of the Lake of the Ozarks Convention and Visitor's Bureau, he helped expand tourism industry at the Lake of the Ozarks.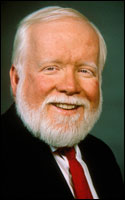 John Walsh, MA '69, has been the editorial executive at ESPN for 23 years. In the early 1990's he helped create and direct SportsCenter, a daily broadcast which provides comprehensive sports coverage. He also led the launch for ESPN The Magazine and ESPN Radio. Before joining ESPN in 1988, Walsh was the founding editor of Inside Sports magazine and the managing editor of U.S. News & World Report and Rolling Stone. He has held numerous editorial positions, including sports editor for the Columbia Missourian, sports editor and op-ed page editor for Newsday, and style section editor for The Washington Post. Walsh has edited three books including The Heisman: A Symbol of Excellence, in 1984. Walsh received the Frank J. O'Hara award from Scranton University in 1991 and the Missouri Honor Medal for Distinguished Service in Journalism in 2001. He is a Jefferson Club Distinguished Member and a Walter Williams Society Member.
MAA Faculty-Alumni Awards recognize the achievements of faculty and alumni. Assistant, associate and full professors are considered for their work as teachers and researchers and their relationships with students. Alumni are considered for both their accomplishments in professional life and service to their communities and alma maters.
Updated: May 14, 2020
Related Stories
Expand All
Collapse All
---