Missouri School of Journalism Alumni Give Insights into Long-Form Stories and Reporting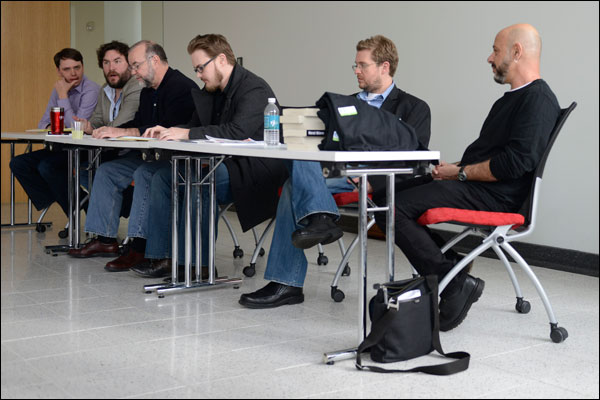 Daylong Workshop Features Four Award-Winning Writers Whose Work Is Considered Today's Finest
By Beth Steffens
Columbia, Mo. (March 20, 2013) — How to write the first sentence, find the right character and other necessities of long-form journalism were key topics discussed at the "Writing Powerful Narratives" workshop held March 4 at the Missouri School of Journalism.
The daylong event focused on reporting and writing nonfiction. The speakers were alumni whose work is considered some of today's finest. Samples of their work were chosen for the anthology, Next Wave: America's New Generation of Great Literary Journalists (Sager Group, 2012). Five of the 19 writers included in this book are Missouri Journalism alumni; these five writers represent the largest percentage of authors chosen from a particular school or university.
The anthology was edited by Walt Harrington, MA '75, a staff writer for The Washington Post magazine for nearly 15 years, and Mike Sager, writer-at-large for Esquire magazine.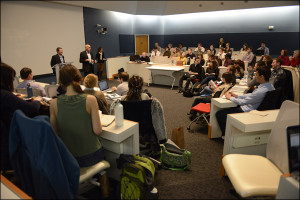 The School's magazine journalism faculty hosted the event to expose student writers to narrative journalism and the techniques these alumni use, as well as to demonstrate that this genre is alive and viable, according to Associate Professor John Fennell. Other sponsors included the Donald W. Reynolds Journalism Institute and Meredith Corporation.
The five Missouri alumni and their stories included in the anthology are:
Sager started the workshop with a session titled "New Masters, New Magic" during which he shared his motivation for writing "Next Wave." Naysayers predicted the decline of quality long-form journalism with the rise of the Internet. The genre is thriving, Sager said, aided by the very medium that was initially portrayed as the executioner. Sager noted the prominent role that Missouri Journalism alumni play in today's journalism field.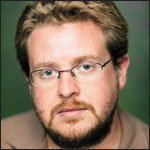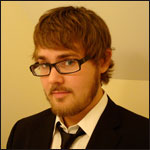 Other sessions were as follows:
Why Voice Matters and How to Find It.

Writing the First Sentence.

Finding the Right Character.
Keeping the "Non" in Nonfiction.
Discovering the Story.
Following are tips and techniques for organizing and writing shared by the alumni throughout the workshop.
Start with a Great Idea
Without a good idea, a journalist should not write that first sentence. Because Rehagen mainly writes rather than edits for Atlanta, he has great experience with idea generation and shared his techniques with the group.
"Ideas are the currency of journalism," Rehagen said.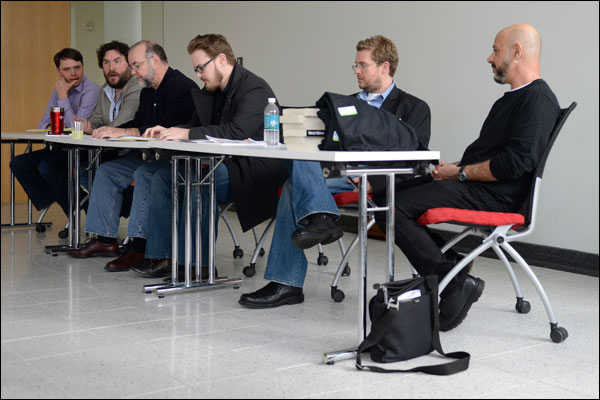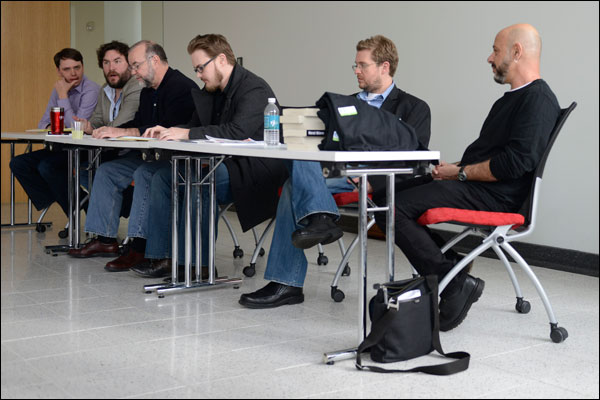 Great narrative ideas can come from a variety of places, Rehagen said, including short newspaper clips and paying attention to items that resonate with people when bouncing ideas off of others.
The initial idea for his "The Last Trawlers" story came from a photographer. It was then up to Rehagen to develop the topic and write an interesting story.
Be Prepared for Interviews
Thompson's talk focused on narrative voice and the importance of developing a knack for understanding people and, thus, understanding what the story really is and how to get at it through interviewing.
"Everybody has a story about themselves that they tell themselves," Thompson said.
Thompson recently wrote a story, "Michael Jordan Has Not Left the Building," where he spent a great deal of time with the basketball legend. Thompson knew that part of Jordan's career-long motivation was his having been cut from his high school basketball team; this long-ago rejection helped fuel his competitive spirit.
Journalists have the job of getting past the public relations talk, asking original questions and finding the true essence of a subject, Thompson said. In addition, writers must ask what the larger human condition is. Stories aren't about just the one subject; they are about everybody. Ferreting this information out will help lead to a distinctive voice in long-form stories.
Thompson also highlighted the importance of outlining a story before writing it. But outlining isn't a technique that works for everyone, he emphasized. Journalists must figure out how they work best in order to find their voice in the stories they write.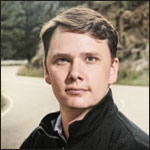 At the beginning of Thompson's talk, one of his former professors, Don Ranly, entered the room. Thompson interrupted his remarks to how Ranly's lessons have stayed with him. Thompson was on a college campus (not Missouri) and stopped by two students doing man-on-the-street interviews. The question was: What is news? He immediately quoted Ranly and amazed the students by saying, "News is a current reasoned reflection of the day's events."
Craft a Strong Beginning
The opening is a great place to establish voice, and Heckert discussed great ledes and how essential they are to a story. As some of these alumni writers attended the School together and still communicate today, they made many jokes throughout the day, especially regarding Heckert's ability to remember first sentences in stories. The speakers often referred to Heckert when thinking of specific story ledes, and he consistently came through with the correct response.
Heckert likes to think of his beginnings as similar to short stories, something that is still taught in the School of Journalism and was emphasized in his English minor.
"Ledes are the window into a story," he explained.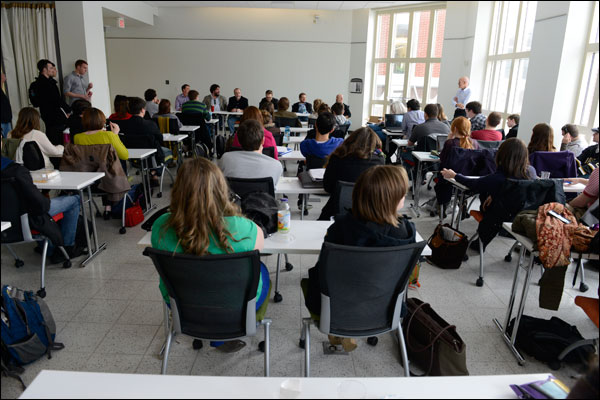 Heckert said he always knew he wanted to be a writer, but he still wanted to take a magazine editing course when he was in school. Heckert credits the course, taught by Associate Professor Jennifer Rowe, with helping him work with different editors over the years.
Sanchez echoed Heckert's lede sentiments. The swim team that Sanchez' daughter is a member of competes against the team that Olympian Missy Franklin is a member of. Sanchez decided to race against the Olympian for a YouTube video to be published with the magazine's story.
"This is what it looks like to be destroyed by Missy Franklin," he said right before everyone saw him lose a 50-meter swim to Franklin's 100-meter swim. The video had the audience laughing and held them captivated, providing a fitting example of his advice: "Gain total access to your subjects, and find scenes everywhere during reporting."
According to Sanchez, the story would not have worked without the right character, and finding that right person can take a lot of time. Once you locate him or her, finding common interests, listening and reporting without preconceived notions will result in trust and ultimately a powerful narrative.
Present the Big Picture
Harrington talked to the audience about the importance of keeping a narrative true. He spoke of the importance of not fabricating and, instead, catching every single detail that subjects provide during interviews. The journalist should probe patiently to find these small details.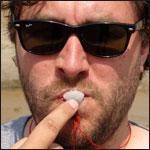 Narrative, he said, is the bone and the pain of journalism, and using a novelist's eye will open up the senses to find the truth. Harrington also stated that literary journalism is still journalism because it allows readers to enter into people's lives that they otherwise wouldn't know.
In addition to great narrative journalism advice, the four Missouri Journalism alumni and Harrington brought a sense of nostalgia to the workshop as well. They told several anecdotes about their time at the Missouri School of Journalism, their interactions with one another today and made reference to several faculty members who were in the room. Professor Emeritus George Kennedy was remembered as an intimidating presence in the Columbia Missourian newsroom when he was the managing editor. Stories from classes with Associate Professor Mary Kay Blakely and Rowe were shared.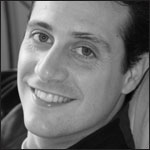 After the writers gave their talks, Heckert led a Q&A session with Thompson about his recent ESPN The Magazine story with
Michael Jordan. The story profiles the retired basketball star as he tries to come to terms with turning 50 years old. From there, the four writers, Harrington and Sager led an hour-long panel discussion. There was lively dialogue as the guests fed off one another with topics such as gender in journalism, writing processes, how to be a freelance writer and overall happiness with their careers.
The workshop was well received and was attended by faculty members of different emphasis areas, students and others who were excited to hear from these successful alumni. While the alumni joked about how terrible their stories as college students now seem, they uniformly credited the School with helping them develop the strong foundation they needed to become the successful narrative writers they are now.
Updated: July 14, 2020
Related Stories
Expand All
Collapse All
---