2 Recent Journalism Graduates to Receive 'Outstanding Young Journalist' Award
The Missouri Press Association Recognizes Values Embodied in The Journalist's Creed: Excellence, Quality, Ethics and High Standards
Columbia, Mo. (July 21, 2016) — Two recent graduates of the Missouri School of Journalism have been selected to receive the 2016 William E. James/Missouri Outstanding Young Journalist awards from the Missouri Press Association. The winners have demonstrated excellence in the field of journalism and maintained the quality, ethics and standards of The Journalist's Creed, written by Walter Williams, founding dean of the School.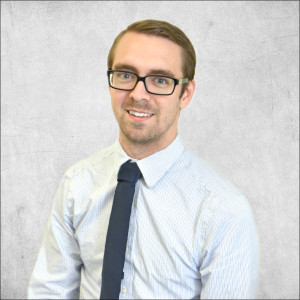 Dennis Warden, president of MPA, said Eric Dundon, BJ '11, of the Hannibal Courier-Post and Hannah Spaar, BJ '13, of The Odessan will receive their awards on Oct. 1 in Branson during MPA's 150th annual convention awards luncheon.
"This is the eighth year for these awards," said Warden, publisher of the Gasconade County Republican, Owensville. "And, this is the fourth year the awards are named in honor of our colleague, the late William E. James. The Missouri Press Association congratulates Eric and Hannah for their excellent news reporting and editing skills in their communities."
Eric Dundon has worked for the Hannibal Courier-Post since February 2015, currently serving as the newspaper's managing editor. He has a led the editorial team for northeast Missouri's largest daily newspaper, helping complete a product revamp, reintroduce social media philosophy, as well as covering news, features and writing editorials. Dundon graduated magna cum laude, as well as earned a dual degree in history and certification in multicultural studies.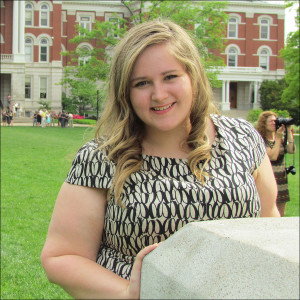 Publisher Mike Murphy said at an age when most journalists are developing their beat or honing design skills or finessing photographic abilities, Dundon was doing all of those things and more.
"By the end of 2015, the newspaper and corresponding digital products felt fresh, looked rejuvenated and – most importantly – began to focus anew on critical issues impacting the present, and future of, Hannibal," Murphy said. "Eric's remarkable effort to revitalize a lackluster news product would be admirable for any journalist, but is especially notable because of his age."
At the School, Dundon was a Walter Williams Scholar and worked on a Global Journalist assignment for his capstone project, said Lynda Kraxberger, chair of convergence journalism.
"He was a terrific asset to the program, curious, thoughtful and questioning," she said. "I'm proud that he has taken his knowledge and used it for the betterment of our communities in Missouri."
Representing the state's weekly newspapers, Spaar has worked for The Odessan (her family's newspaper) since 2001, when she began writing a column in the fifth grade. In that decade and a half, she has written about her belief in the journalism profession and the importance of newspapers to small communities. Today, Spaar is the news editor for both The Odessan and Focus on Oak Grove.
Publisher Betty Spaar wrote in her nomination letter that Hannah stepped up to the responsibilities of community news editor following the death of the newspapers' longtime editor in 2014. Hannah Spaar covers two city governments, two school boards, coordinates coverage of two more city governments and a school board, and interviews candidates for the seven municipalities, three school boards and two fire districts in the newspapers' coverage area. She also serves as a mentor to the staff of The Growler, a student newspaper appearing regularly in The Odessan, helping to promote the journalism profession for future generations.
"Once appointed news editor, Hannah implemented weekly staff meetings, which were not held prior to her taking over the position" Betty Spaar wrote. "She also oversaw the redesign of The Odessan and Focus on Oak Grove to a modern, reader-friendly format. Last year, she also began designing our front and feature front pages on a weekly basis."
Hannah Spaar had an appetite for challenging and complex stories and was fearless in tackling them, said Scott Swafford, one of her former professors and editors at the Columbia Missourian.
"She was particularly excited about reporting on state and local government and relished the opportunity to write about controversial zoning matters, health care issues and even mind-bending subjects such as tax increment financing," Swafford said. "It's a rare thing for young journalists to show an interest in those kinds of things, but Hannah, having grown up in a culture of small-town newspaper journalism, recognized their importance to readers."
William E. "Bill" James, the namesake for this award, served as publisher of the Warrensburg Daily Star-Journal from November 2007 until his death in November 2013. He was publisher of the Cass County Democrat Missourian in Harrisonville from 1985 to 2000.
Updated: September 29, 2020
Related Stories
Expand All
Collapse All
---