Students Learn First Hand from Magazine Representatives
Columbia, Mo. (March 12, 2004) — Representatives from more than 100 magazines met with students, conducted panels and individually spoke about various topics in the industry at the recent annual Magazine Fair held at the Missouri School of Journalism.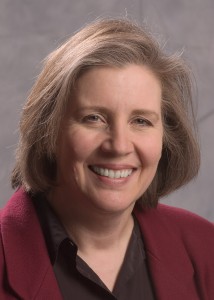 The primary purpose of the fair is to further the education of magazine journalism students. Danita Allen, professor and Meredith Chair in Service Journalism, said that "many of the journalism teachers encourage interaction with the visitors and give assignments to their classes that involve the Magazine Fair."
Workshop topics included art direction, editing a weekly magazine, the state of magazine today, new trends in service journalism and broadening the meaning of entertainment writing.
One of the recruiters, Meredith Corporation, located in Des Moines, Iowa, represents 17 subscription magazines, including Better Homes and Gardens, Ladies Home Journal and Midwest Living.
According to Meredith Senior Associate Editor Amy Panos, the company participated in the fair in order to generate awareness about the company among the students.
"We participated to answers questions that students have about magazines and to let them know that Meredith Corporation is located nearby in Des Moines," Panos said.
Besides learning about the field of magazine journalism from the magazine representatives, some students used the fair to help them search for jobs and internships. Kalsey Higley, Magazine Club president, said that she was interested in finding an internship at the fair.
"This fair gave me a good opportunity to meet magazine representatives and search for an internship for this the summer before I graduate in December 2004," Higley said.
Updated: March 13, 2020
Related Stories
Expand All
Collapse All
---