Brussels Program Director Harding Honored with European Media Award for Innovative e-Magazine
Columbia, Mo. (Oct. 20, 2010) — Gareth Harding, who serves as program director for the Missouri School of Journalism's Brussels Program, was presented with an Erasmus EuroMedia Award for an innovative e-magazine he edits at a ceremony in Vienna town hall Friday.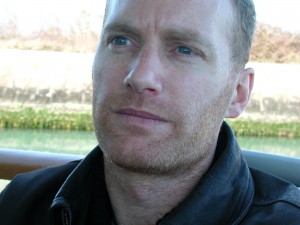 Opinion Corner 3 is published by Mostra, a Brussels-based communications firm. It deals with European Union communications issues and the latest edition focuses on how the rest of the world views the European Union.
Opinion Corner 3 features interviews with Balkan musician Goran Bregovic, branding guru Simon Anholt and well-known journalists, politicians, communications experts and analysts in Brussels, London, Ankara, Washington, D.C., and Moscow. Vox-pops were also carried out in Burkina Faso, Mexico, Shanghai and Egypt to find out how the public views the EU.
In addition to receiving a EuroMedia Seal of Approval, Harding collected a Special Award for Aesthetics and Design for the magazine. In their citation, the judges from the European Society for Education and Communication noted: "Opinion Corner is an excellent multimedia product which is very well conceived, and presenting a user-friendly design. It offers dynamic elements, stimulating graphics, vibrant colours and a high chromatic contrast." The full citation can be found at the Erasmus EuroMedia Awards 2010 Web page.
Since 1995, the Erasmus EuroMedia Awards are granted to outstanding media productions contributing to the development of Europe.
Updated: May 14, 2020
Related Stories
Expand All
Collapse All
---