Partnership with Russia's Largest School of Journalism Announced
Columbia, Mo. (Feb. 10, 2003) — Faculty from the world's first school of journalism and the world's largest school of journalism have announced plans to collaborate on a project to strengthen journalism education in Russia and the United States.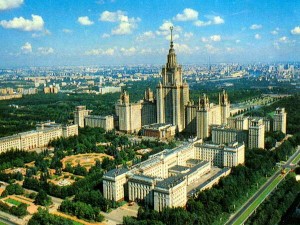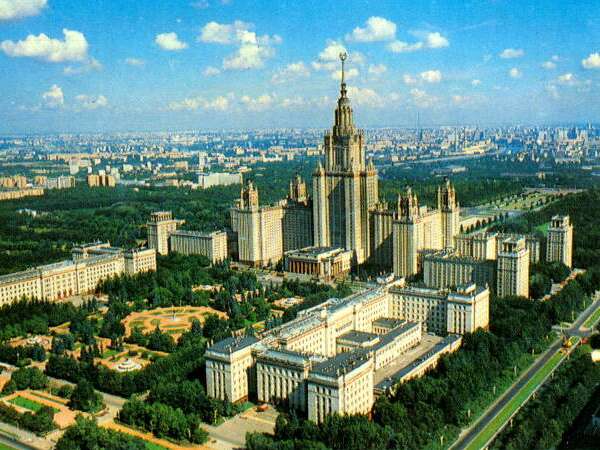 The partnership of the Missouri School of Journalism and Moscow State University, popularly known as MGU, its initials in Russian, will concentrate on new curricula and laboratory media for MGU and enhanced education for Missouri.
Missouri journalism faculty have worked for more than a decade in Eastern Europe, but this project has more potential for impact on the future of journalism in that region than any other, according to Dean Mills, dean at Missouri.
"The size and scope of the project — and the fact that we are doing it with Russia's most prestigious university — mean that we can have long-lasting impact on the future of independent journalism in Russia," said Mills. "And Missouri students and faculty will be given unique opportunities to learn about democratic journalism in a non-U.S. setting."
The first phase of the program began in January 2003 and will last three years. To plan for reforms for the MGU curriculum, scholars from Missouri and MGU will participate in summer institutes at each campus. Faculty and staff will work on translation of journalism texts into Russian, set up new laboratory media, create Internet programs for communication between the two schools and develop fund-raising strategies for MGU.
Both Missouri and MGU are widely regarded as premiere journalism schools. They are part of major public universities, offer a full range of journalism degrees and emphasize research as well as professional training. Missouri has formal collaborative relationships with more than a dozen educational programs in nine countries and informal relationships with more than a dozen others. The MGU journalism school enrolls more than 3,000 students and 100 faculty.
The partnership is funded through the U.S. Department of State, Cultural and Educational Affairs.
Updated: February 26, 2020
Related Stories
Expand All
Collapse All
---