Harsh Taneja Wins International Award for Research on Internet Censorship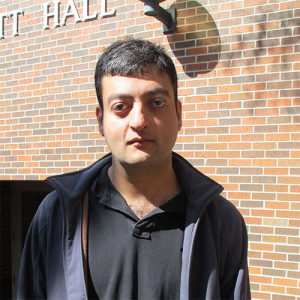 The International Communication Association Outstanding Article Award Recognizes Scholarship with Long-term Influence
Columbia, Mo. (April 10, 2015) — Missouri School of Journalism Assistant Professor Harsh Taneja with co-author Angela Xiao Wu recently received the International Communication Association (ICA) Outstanding Article Award for their article titled "Does the Great Firewall Really Isolate the Chinese? Integrating Access Blockage with Cultural Factors to Explain Web User Behavior."
Taneja and Wu, a professor at the Chinese University of Hong Kong, will receive their award during the 2015 ICA annual conference in San Juan, Puerto Rico.
This award honors an article published in a refereed journal during the previous two calendar years. Selection criteria include coherence of argument, quality of conceptual development and effective use of evidence. The selection committee prefers articles that promise to be influential over time, within a particular field of communication and also across fields.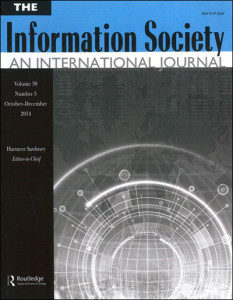 Harsh and Wu's article was published in Volume 30, Issue 5, of The Information Society: An International Journal. It questioned the dominant understanding of Internet censorship, which posits that blocking access to foreign-based websites creates isolated communities of Internet users. They examined the global Web use patterns and revealed a greater role of cultural proximity than access blockage in explaining online behaviors.
In his nomination letter, James G. Webster, who is a leading scholar in the field, wrote: "The article takes up a question that is of broad interest to academics, policy-makers and many members of the general public; to what extent are Chinese Internet users isolated from the rest of the World Wide Web and is the 'Great Firewall' responsible? There's a good deal of rhetoric and theorizing that surround this question, but surprisingly little empirical work to tell us what's actually going on. Taneja and Wu intervene in this conversation with research that is theoretically grounded and based on high quality data that are analyzed in inventive ways. The result is a powerful demonstration of how carefully conceived and executed communication research can address multiple audiences and inform questions of public importance."
Harsh, a member of Missouri's strategic communication faculty, studies audience behavior and its implications for media institutions. This program of research and teaching draws on his interdisciplinary training in the Media, Technology and Society program at Northwestern as well as his professional experience doing audience research in global advertising and media corporations such as BBC and the Publicis Group.
Updated: August 4, 2020
Related Stories
Expand All
Collapse All
---