Alumni Spotlight: Lauren Steele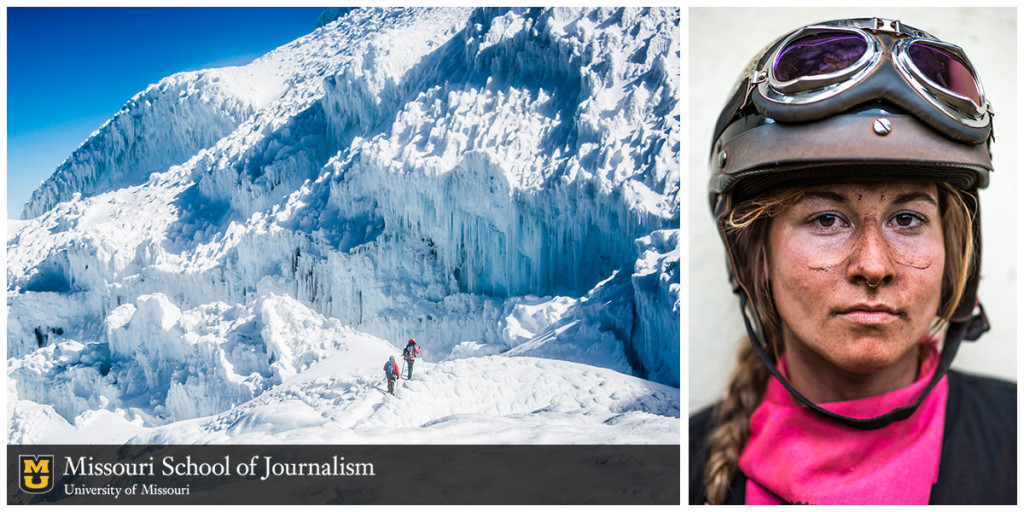 Columbia, Mo. (July 22, 2016) — Lauren Steele, BJ '14, believes in saying yes.
After graduating, she said yes to her dream job at Outside magazine. She then traveled to New York City to become a freelance writer before she said yes to becoming one of Columbia Sportswear's "Directors of Toughness."
As a freelancer, lifelong athlete and ultrarunner, Steele is used to being quick on her feet.
"I'm always moving, I'm always thinking, I'm always emailing and contacting people." Steele says. "I think that helped me. I like that feeling of saying yes and striving exhaustively."
As a director of toughness, Steele traveled for six months, testing Columbia's athletic gear in the toughest conditions across the world and documenting the process. Steele, along with her fellow director, climbed glaciers in Alaska, went cliff jumping in Costa Rica and paddled Class 5 rapids in Uganda.
In addition to pushing herself physically, Steele was still pushing herself creatively.
"I was writing blog-style; I was telling my stories, not the stories of other people," Steele says. "That was completely new to me. I was used to being the byline, not the headline."
After trekking with gorillas, climbing mountains and rafting the Nile River, Steele returned to freelance writing in New York City. She continues to write for publications such as Men's Journal, Rolling Stone, New York Magazine and Vice.
"I get to do it all," Steele says. "I get to travel, and I get to write. I couldn't get to do that if I wasn't a freelancer, so I feel incredibly privileged to do something that doesn't feel like a job. It feels like an adventure."
Steele credits the Missouri Method and her mentors for teaching her the skills to live out her adventure. Steele lists Berkley Hudson, an associate professor in magazine journalism, as one of her biggest influences.
Steele was Berkley Hudson's work-study student during all three of her years at MU. Hudson taught her about "writing of the heart and not the gland, that the most important thing we can do is feel our humanity," Steele says.
Hudson still impacts Steele's life today.
"If something goes wrong in a story or I don't feel like I'm doing well in something, I'll call him up and there he'll be on the other end of the line, ready to listen and give advice," Steele says.
"The Missouri Method didn't stop whenever I graduated," Steele says. "It's still a part of my life and it always will be, and I am so grateful for that."
Rachel Szopa is a strategic communication junior.
Updated: September 29, 2020
Related Stories
Expand All
Collapse All
---