Sara Parker Pauley, spring commencement speaker, knows value of degree from Missouri School of Journalism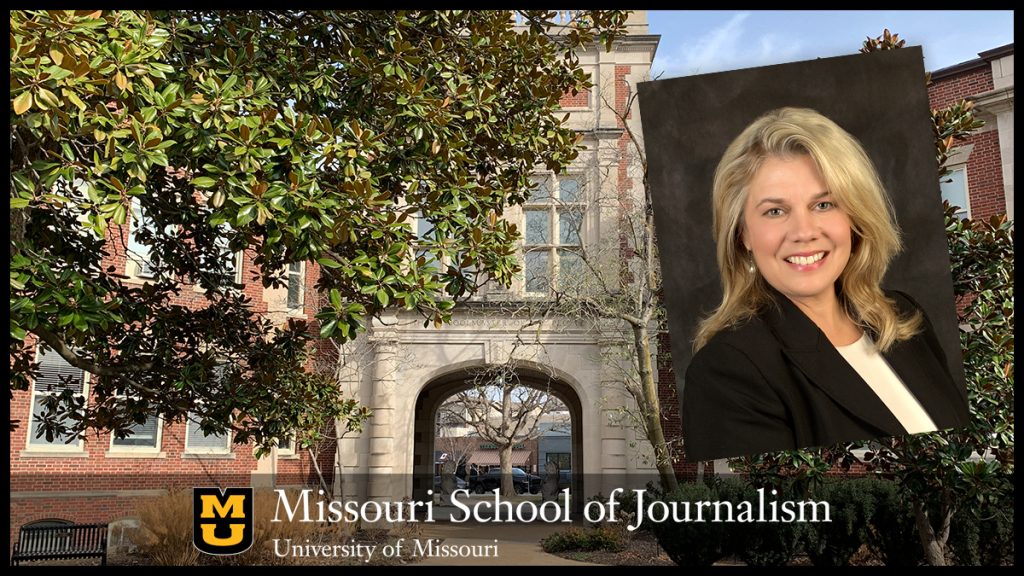 Columbia, Mo. (May 10, 2022) — Sara Parker Pauley, director of the Missouri Department of Conservation (MDC), will deliver the commencement address at the Missouri School of Journalism graduation ceremony on May 13. And while it's not the first time she's been asked to deliver a commencement address on Mizzou's campus, the request from the School of Journalism, where she earned her degree in 1987, is the first she has accepted.
Maybe it has something to do with the fact that, while it's been more than 30 years since she sat in a magazine journalism class taught by Don Ranly (whose 10 comma rules, decades later, live rent-free in the memories of alumni far and wide), she still remembers the impact the class had on her development as a communicator.
"I expected an easy grade, but Ranly was tough," Pauley recalled. "He made you work to pass the class, and I needed that. It was good for me."
If there is a conventional path to becoming the director of a state department of conservation, Pauley did not take it. Not long after earning her bachelor's degree from the School of Journalism in 1987, she went back to school and earned a juris doctor degree from Mizzou's School of Law — a period that also included a sojourn in Australia for post-graduate studies.
But rather than going directly into journalism or law, she channeled both degrees into her work in roles at MDC and, later, D.J. Case & Associates, a natural resources communication firm. In working with federal and state agencies on policy development, marketing, and environmental compliance, she not only found the perfect outlet for both degrees, but she laid the groundwork for a career in natural resources administration.
After leading the Missouri Department of Natural Resources (MDNR) for six years, Pauley went on to become the first female director of MDC, as well as the first president of the Association of Fish and Wildlife Agencies. Throughout each of these career moves, a common thread was the importance of her journalism degree, which she said helped her gain the versatility she needed to perform well in a number of different roles.
"The magazine emphasis at the J School was so great — we did everything," Pauley said. "Editing, writing, design, you name it. It really helped prepare me for my work in conservation, because you have to be a good communicator, and that means communicating with different audiences in a lot of different ways."
Her experience at both MDNR and MDC also allows her to be a unifying figure amidst cultural differences between those agencies, said Jennifer Rowe, a professor at the School of Journalism and former editorial director of Vox Magazine.
"For her to have gone between those two worlds — it's not that common," Rowe said. "You kind of either have the 'tree hugger' types or the 'gun toting' types, but she has this amazing ability to get them to see the things they share in common. She is a person who feeds on bringing people together and making them better."
As further evidence of this role as a consummate communicator, Rowe pointed to Pauley's home near Hartsburg, which serves as a meeting place for people interested in conservation and women's leadership, particularly legislators from both sides of the aisle seeking common ground. To hear Rowe tell it, Pauley's home is the conservation world's equivalent of Guy Clark's home in Nashville, where legendary singer-songwriters gathered in the 1970's to inspire each other.
But for everything Pauley means to her community of conservationists, legislators, and the public — former Governor Jay Nixon said in 2016, "I've had the great pleasure to hunt and fish with Sara several times, and I've seen firsthand her respect and love of the outdoors" — Rowe knows Pauley's commitment to conservation goes deeper than her public-facing activities. Rowe and Pauley have been friends since the beginning of their freshman years at Mizzou, when they went through sorority rush together and pursued degrees from the School of Journalism, and now that Pauley is returning to deliver this semester's commencement address, Rowe has some idea about what her friend might impart to graduating students.
"I hope she talks a little bit about how she's found her own passion, and what a difference it makes when you have a job that centers around your core values as a person," Rowe said. "I think there are a lot of people who get into journalism for that same reason — having a core belief in what our role is in a democracy and a society. If she can help others find the same authentic joy and love for their work, I think that would be pretty awesome."
Updated: May 10, 2022
Related Stories
Expand All
Collapse All
---