Missouri Journalism Alumnus Wins a Gold in the 2013 Lowell Thomas Travel Journalism Competition
The National Competition Drew More Than 1,200 Entries
By Caroline Murray
Biloxi, Miss. (Nov. 1, 2013) — Sean McLachlan, MA '06, freelance writer and book author, is a winner in the 2013 Lowell Thomas Travel Journalism Competition, taking the gold in the Personal Comment category for his article "Video Games with a Refugee" in the Gadling travel blog.
The Society of American Travel Writers Foundation sponsors the annual competition. Winners of the awards, the most prestigious in the field of travel journalism, were announced Oct. 21 at the SATW convention, held this year in Biloxi, on the Mississippi Gulf Coast.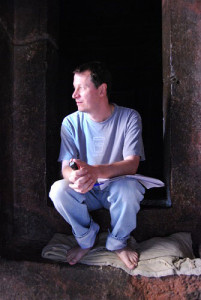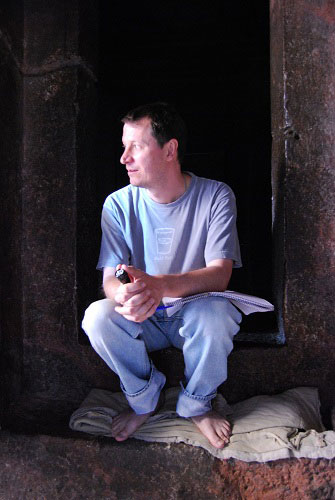 This is the 29th Lowell Thomas competition, and it drew 1,257 entries. Judges were members of the faculty at the University of North Carolina-Chapel Hill School of Journalism and Mass Communication.
McLachlan said the training and education he received at Missouri School of Journalism helped him get to this point in his career.
"The School made me write like crazy all the time and be accurate when I did," McLachlan said. "Nothing kills the myth of writer's block like having an 800-word article due in half an hour and needing it to be perfect."
Two former magazine journalism professors influenced his career, McLachlan said. Byron Scott encouraged him to have a broad international focus. Danita Allen launched Missouri Life magazine and hired McLachlan as a freelancer before he graduated.
In honoring McLachlan's work, the judges said, "Is it possible that we can have our hearts broken while playing with a child? The author demonstrates that it is. In this extraordinarily touching piece, Sean McLachlan recounts a hotel lobby visit with a Syrian refugee, 9, who wants to play video games with him. In one short piece, he delivers the pathos of the Syrian conflict with the innocence and joy of a child. This crisply written piece is not weighed down by sermonizing. Its impact comes from the story, sharply told."
McLachlan, who has published numerous books on travel and history including "A Fine Likeness," a Civil War novel set in Columbia and mid-Missouri, said the best stories aren't on a computer screen.
"The most interesting stories aren't online," McLachlan said. "Step away from your computer, and get to know the world."
Updated: July 21, 2020
Related Stories
Expand All
Collapse All
---