11 Students, 3 Professors Tapped into Secret Honorary Societies
The New Members Were Recognized for Their Service, Leadership and Commitment to the University of Missouri Community
Columbia, Mo. (May 18, 2015) — Eleven Missouri School of Journalism students and three faculty members were tapped into four secret honorary societies during the 88th annual Tap Day on the University of Missouri campus.
Members of the societies choose new "taps" based on academic performance, extracurricular activities, scholarship, leadership and service. The new members' identities were secret until the ceremony on April 20. Those honored from the School were the following:
LSV Society
LSV was formed in 1908 by a group of women students concerned about the status of women on the University campus and in society as a whole. Each year the organization recognizes the most outstanding upper-class students who, through their individual service to the University and the community, continually strive to promote and improve the status of women.
Sequoyah Moore, strategic communication student from Edmond, Oklahoma
Tiffany Melecio, photojournalism student from Florissant, Missouri
Mortar Board
Mortar Board provides opportunities for continued leadership development and encourages lifelong contributions to the global community, while promoting service to the University.
Joy Mayer, associate professor, print and digital news faculty
Mystical Seven
Mystical Seven honors seven men and women of the University who have displayed selfless leadership and exemplary character. Founded in 1907, it is the second oldest recognized secret honorary society at the University.
Shane Epping, adjunct professor, convergence journalism faculty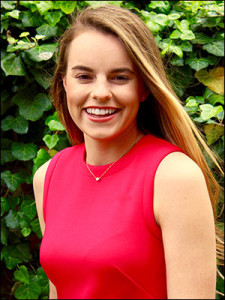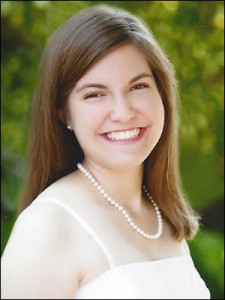 Omicron Delta Kappa
Omicron Delta Kappa, a national leadership honor society, seeks to recognize high achievers in collegiate activities, to bring together a representative group of students and to bring together the faculty and student body on a basis of mutual interest and understanding.
Jayne Andrews, St. Louis, Missouri
Sara Barba, magazine journalism student from Westminster, Colorado
Kyle Gunby, strategic communication student from Manchester, Missouri
Carolyn Heger, print and digital news student from St. Louis, Missouri
Berkley Hudson, associate professor, magazine journalism faculty
Kiersten Kuc, strategic communication student from Chesterfield, Missouri
Alexis Schaefer, strategic communication student from Naperville, Illinois
Liz Skretkowicz, strategic communication student from Lakeland, Tennessee
Connor Voss, strategic communication student from Washington, Missouri
Audrey Wilcox, strategic communication student from Memphis, Tennessee
Updated: September 8, 2020
Related Stories
Expand All
Collapse All
---