Building a Better Online Community
Researchers Find Characteristics that Affect People's Intent to Participate in Web-Based Communities
Columbia, Mo. (Nov. 10, 2006) — The Internet has been both praised for increasing social discussion and criticized for decreasing face-to-face interaction, but a new University of Missouri-Columbia study may help increase online social interaction if Web designers and operators take note. The study found several characteristics that make people more likely to contribute to online communities, including the presence of a moderator and messages that are interactive and posted at a slow rate.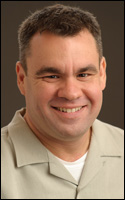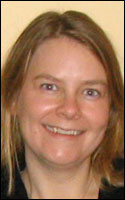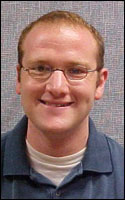 "Online communities have been said to have both prosocial and antisocial effects, so it's important to understand the features that may elicit participation," said Kevin Wise, assistant professor of strategic communication and co-director of the PRIME (Psychological Research on Information and Media Effects) Lab at the Missouri School of Journalism. "Such an understanding can help those who administer and maintain online communities maximize the good and minimize the bad elements of participation. Online communities may vary significantly, but they typically share the common goal of eliciting responses and participation from those who visit the site."
Wise, along with Brian Hamman, MA '06, an instructor and online managing editor for the Columbia Missourian, and Kjerstin Thorson, MA '06, a doctoral student at the University of Wisconsin-Madison, conducted two experiments to determine if certain characteristics made people more likely to contribute to online communities. In the first experiment, 62 participants viewed a mock Web site called YouthPoliticsAmerica, which was created by the researchers. Some participants saw the Web site with indicators that it had a moderator, while others saw the same Web site without those indicators. Afterwards, they completed a survey about their intent to contribute to the site.
"We found that people who read posts from a moderated online community reported significantly greater intent to participate than participants who read posts from an unmoderated community," Wise said. "This finding might go against the traditional ideal of the Internet as a wide-open frontier in which there are no constraints on communication. On the other hand, it makes sense in light of well-liked online communities that went 'feral' due to a lack of moderation. Even a cursory indication that either professionals or peers are moderating an online community might encourage participation by suggesting that the community will not fall apart or be highjacked by troublemakers."
In the researchers' second experiment, 59 participants viewed a mock Web site similar to RateMyProfessors.com and then completed a survey about their intent to contribute to the site. In this case, the researchers examined the effects of the speed of postings and the interactivity of postings (whether comments referred to or responded to other comments).
"Participants reported significantly greater intent to participate in the community with interactive messages, but only when the response rate was slow," Wise said. "One possible explanation for this result is that, when messages follow one another in rapid-fire succession, people feel like they need to hurry up and get through the discussion so that they can post a comment before it loses relevance, or before someone else beats them to the punch and posts a similar comment. Messages that appear to be posted less frequently may provide lurkers with a sense of opportunity to add something to a discussion. While the table full of people laughing and talking may seem the better group to join, it can often be the harder one to approach."
Many previous studies on this subject have examined online communities from the inside, surveying and analyzing participants in the discussions, whereas this study examined visitors to the site and their intentions to get involved in it. The study was recently published in the Journal of Computer-Mediated Communication.
Updated: April 15, 2020
Related Stories
Expand All
Collapse All
---