14 Journalism Students Experience Life as a Community Newspaper Publisher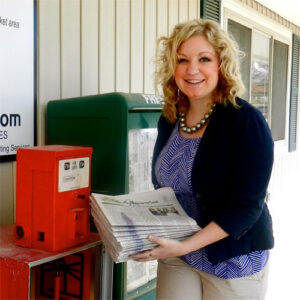 The Weeklong Externship Highlight a Variety of Issues Faced by Publishers
Columbia, Mo. (April 10, 2014) — Fourteen Missouri School of Journalism students learned about the life of a publisher as part of the requirements for JOURN 4706 Community Newspaper Management this semester.
Management, circulation and editorial issues were all part of a weeklong externship at community newspapers in Missouri, Illinois and Ohio.
"It's the Missouri Method of hands-on experience in real-media in action," said Professor Jim Sterling.
A community publisher for 33 years, Sterling now serves as the Missouri Chair in Community Newspaper Management at the School. In his 14 years of teaching the course, Sterling's students have visited 45 – nearly 20 per cent – of the newspapers in Missouri, plus another 20 out-of-state newspapers.
The students return to campus with a new view and greater admiration for what life is like while publishing a community newspaper.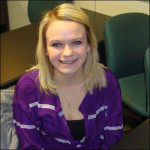 Senior Emily Hauger, from Shakopee, Minn., lived through a road trip to Sleeper, Mo., (population 191) to cover a truck crash, a tour of a trout hatchery, a Rotary meeting and a tornado threat during her time at the Lebanon (Mo.) Daily Record. She is a dual major in radio-television journalism and theatre design/technology.
"She was very attentive to everything we did and asked lots of questions, said Editor Julie Turner-Crawford of Hauger. "She wasn't afraid to get out there and meet people, and ask questions."
Hauger expressed thanks to LDR readers in a reflective column: "Thank you, Lebanon, for being the 'Friendly people. Friendly place.' you claim to be, and for allowing me to see just how wonderful a small town tucked away in southern Missouri can be."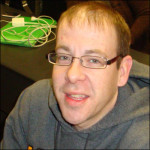 Senior Trevor McDonald spent his week at his hometown newspaper, the Hannibal (Mo.) Courier-Post.
"You get a face-to-face brand of reporting, camaraderie and establishment of credibility that a larger news organization could never deliver," he said.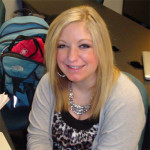 Senior Breanne Brammer also returned to her hometown paper, the Gallatin North Missourian. She is a science and agricultural journalism major, with dual minors in international agriculture and agricultural economics. Brammer's tasks included organizing the community calendar, filing advertisement records, writing a back-page feature, covering local events throughout the week via photography, much proofreading and managing the social media page.
"My town is in a unique part of the state that includes farmland and private lakes," Brammer said. "I appreciated the opportunity to see how these diverse areas are represented in both news and advertising."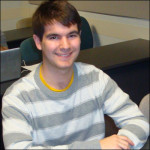 Michael Shaw, a junior with a dual major in sports journalism and economics from Fenton, Mo., worked at the Webster-Kirkwood Times, a community newspaper in suburban St. Louis.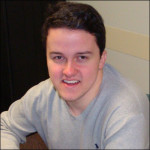 "The commitment the owners, editors, writers, designer and salespersons had to their community was inspiring to a young journalist like myself," Shaw said. "I learned various aspects of the newspaper trade that I had not been able to experience before, such as management and distribution. It was great to apply what I had learned during class time to the real world."
Ethan Colbert felt fortunate to spend time with each part of the news staff covering local and county governments, the school district as well as shadow the photographers at the Washington Missourian. He is a dual major in print and digital news and political science, with a minor in history. He is from Frankford, Mo.
"The Washington Missourian may be in a small Missouri town, but it is never a small-time newspaper," Colbert said. "The staff relentlessly provides local coverage and clarity on the complex issues for their readers. They are committed to being family oriented and dedicated to their community."
Community Newspaper Management Students
From left: Nate Atkins, Rachael Brown, Ashley Crawford, Colin Hope, Kyle Lock, Yuna Park, Tim Rodriguez.
---
Other community newspaper management placements were the following:
Chagrin Solon Sun in Ohio: Tim Rodriguez, from Solon, is a senior with a dual major in strategic communication and political science.
Columbia (Mo.) Tribune: Senior Nate Atkins is a magazine journalism major, English minor from Ashland, Ohio.
Eldon Advertiser and Lebanon Daily Record in Missouri: Yuna Park is a print and digital news senior majoring in international studies. She is from South Korea.
Jefferson City (Mo.) News-Tribune: Kyle Lock, from Kansas City, Mo., is a junior in print and digital news major with an emphasis in sports.
Marshfield (Mo.) Mail: Senior Rachael Brown is a dual major in magazine editing and English from Chicago.
Platte County (Mo.) Citizen: Taylor Malottki is a senior focusing on science reporting from Platte City, Mo.
Platte County Landmark in Missouri: Ashley Crawford is a magazine journalism major from Osborn, Mo.
Tempo in Ogle County, Ill.: Jordan Kuehne, from Chicago, is a senior magazine journalism major with an emphasis in sports.
West Plains (Mo.) Daily Quill: Senior Colin Hope is a dual major in convergence journalism and Spanish from Elmhurst, Ill.
Missouri Press Association Executive Director Bill Bray, BJ '48, first taught the Community Newspaper Management course in 1953. His successor, Doug Crews, BJ '73, took over the course until Sterling joined the Missouri Journalism faculty in 2000.
Sterling hosted students at his Missouri newspapers in Bolivar, Buffalo and Stockton. He also knows first hand the potential impact a week at a community newspaper can have on a young life. Sterling spent a week at the King City (Mo.) Tri-County News while a journalism student 50 years ago.
"My week in King City changed my life," Sterling said. "It set my path for my career in community journalism."
Updated: July 24, 2020
Related Stories
Expand All
Collapse All
---