Students Push New Virtual Reality Software to Give Readers Control of the Story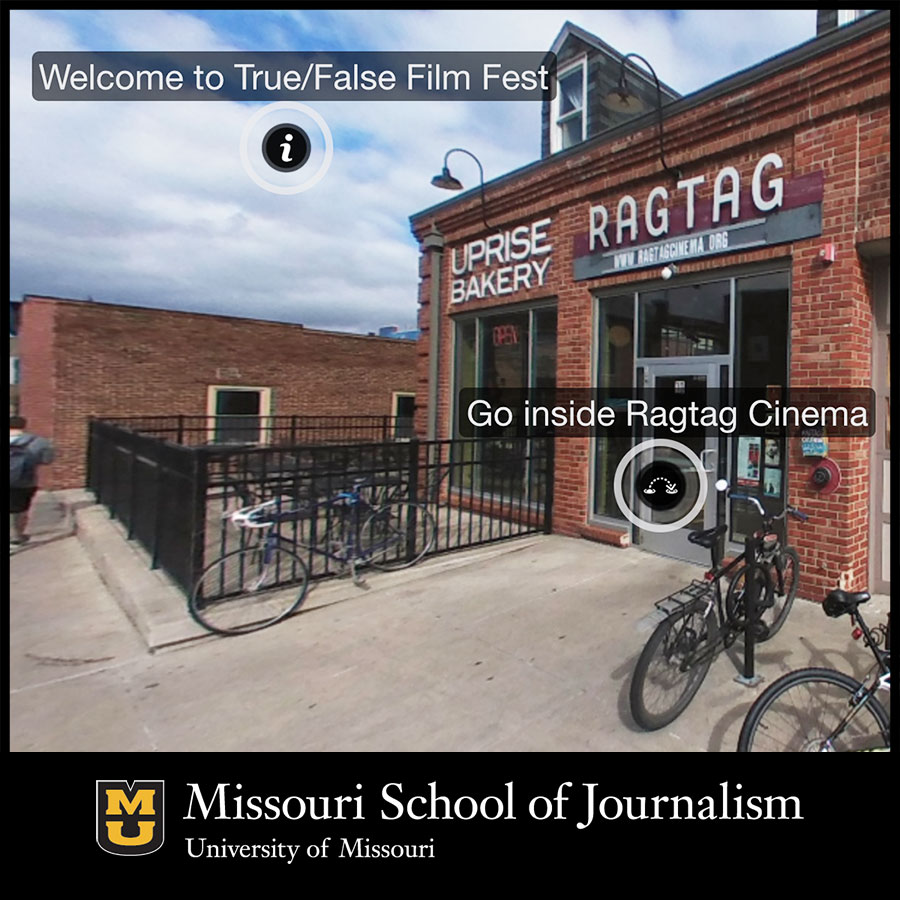 The Emerging Technologies Course Experiments with Imaging, Audio and Text Capabilities
Columbia, Mo. (March 21, 2017) — Can virtual reality change the very way journalists tell stories? A program at the Missouri School of Journalism may find out.
Emerging Technologies in Journalism, a course taught by Associate Professor Clyde Bentley, digs deeply into new technologies that could affect the journalism field. Bentley's current project is with 360-degree VR.
Using special cameras, students in Bentley's class capture both still and video spheres that show top, bottom and all around a scene in a single image. The viewers use a VR headset, their phone or a computer screen to navigate around the image.
The fact that a photographer cannot point at a subject is a fundamental change in journalism. With VR, photographs cannot direct the focus of the viewer to what the journalist considers most newsworthy. The viewers have complete freedom to look where they want.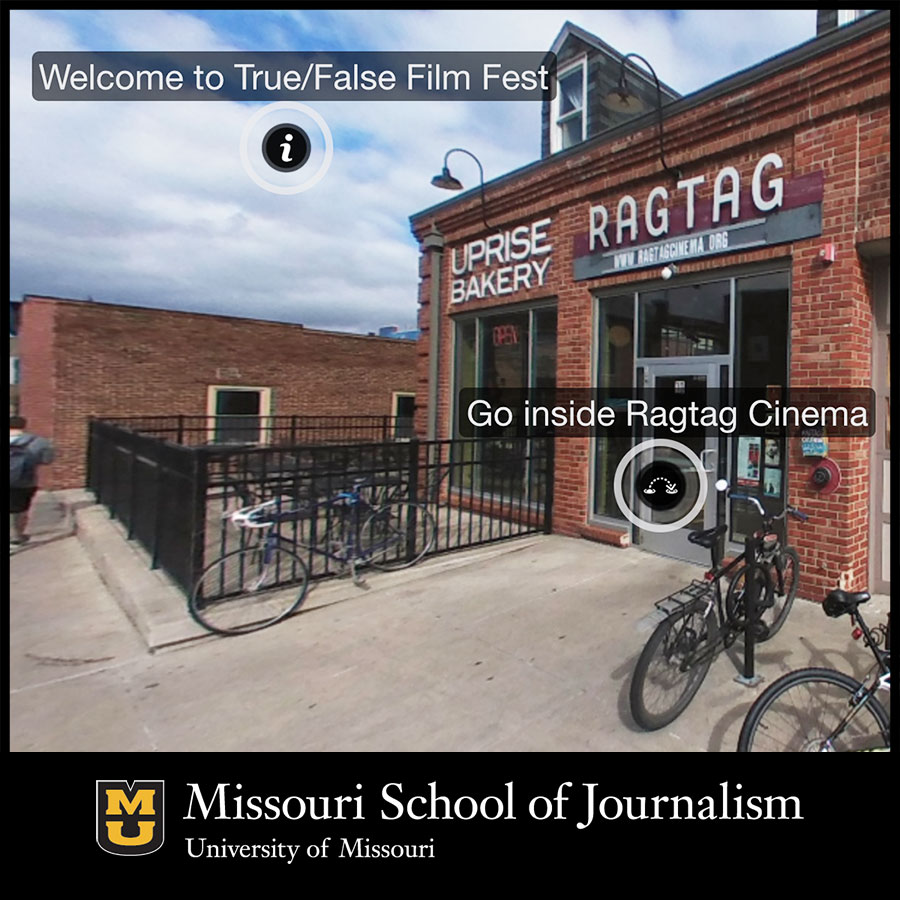 Now, this non-linear technology has come to storytelling itself. Bentley's team is experimenting with VIAR360 software to let readers take their own course through a story.
VIAR360 allows the integration of VR video, normal 2D stills and video, audio clips, ambient sound and – importantly – text. A VIAR360 piece starts with a still 360-degree image. Into that image, the writer-producer adds a variety of targets or hotspots. These can simply take the viewer to another scene for a tour. However, the hotspots can also be used to take viewers to a 360-degree video with accompanying sound. Alternately, it can toggle on a narration or music track.
Some hotspots cause regular 2-D photos or 2-D videos to pop up in windows within the 360-degree scene. An important factor for journalists, however, is the ability to pop up text – either short blurbs written in a box or entire stories on PDF.
Bentley's students recently used VIAR360 to produce a pre-event review of venues for the Columbia's True/False documentary film festival in early March. The online tour drew raves from readers – and 1,500 online visits.
This semester the students will take non-linear storytelling up another notch. Bentley's class will produce a series of longer news feature and strategic communication promotions using VIAR. The students will attempt to perfect the use of all of the imaging, audio and text potential of VIAR360.
Their goal is deceptively simple: Tell the story in a whole new way.
Updated: August 15, 2019
Related Stories