Journalism Master's Student Anna Boiko-Weyrauch Launches 'Why Music Matters' Series on NPR
Columbia, Mo. (March 16, 2012) — A radio series produced by Missouri School of Journalism master's student Anna Boiko-Weyrauch is now airing on NPR weekends on "All Things Considered."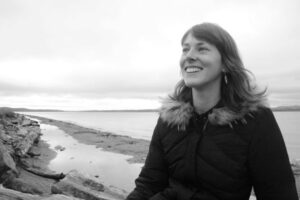 "Why Music Matters" is a collection of stories from people of diverse backgrounds, in their own words, about how music has changed their lives.
In the first episode, "Finding Hope, with The Cranberries' Help," Nathan Hotchkiss, a gay man, shares how the Irish pop group's music gave him strength while growing up in an intolerant family.
Boiko-Weyrauch's pieces have appeared on national and international programs, including This American Life, Morning Edition, Marketplace, Voice of America, and Radio Netherlands Worldwide. She is particularly interested in global human rights and development issues.
Boiko-Weyrauch will focus her graduate studies on investigative journalism. With IRE (Investigative Reporters & Editors) headquartered at Missouri, she can take advantage of the organization's extensive database. Boiko-Weyrauch also will utilize KBIA-FM and the school's other news media outlets.
"Missouri will help me develop the skills I need when it comes to data analysis in order to create compelling narratives that will influence public policy," she said.
"Why Music Matters" is produced by Anna Boiko-Weyrauch with support from the National Endowment for the Arts, and in collaboration with the Association of Independents in Radio and KEXP-FM in Seattle.
Updated: June 5, 2020
Related Stories
Expand All
Collapse All
---