Two Journalism Students Win Hearst Broadcast Awards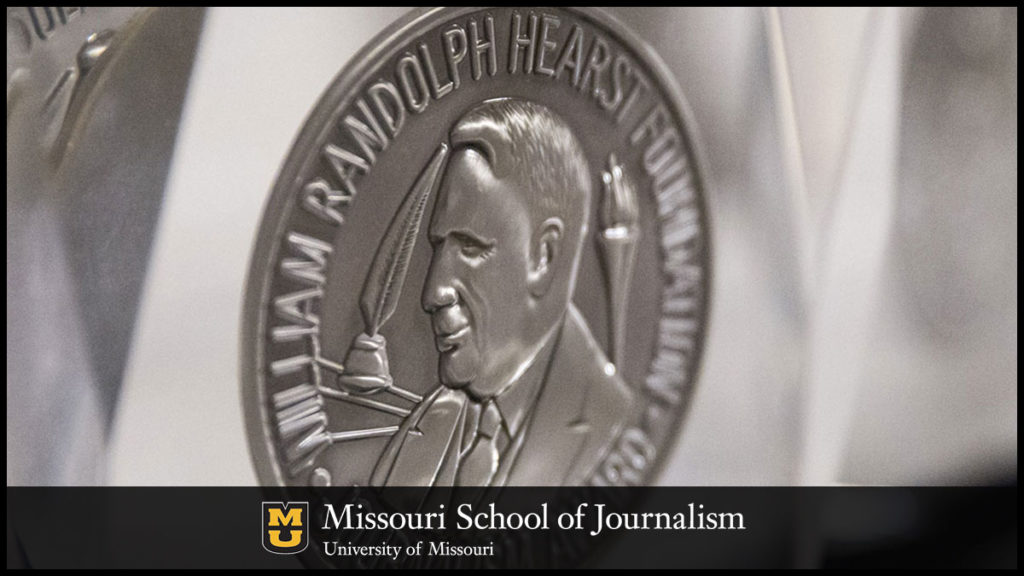 Columbia, Mo. (January 12, 2006) — Missouri School of Journalism students Travis Thompson and Marie Saavedra are among the top 20 winners in the features competition of the 2005-2006 Hearst Journalism Awards for broadcast news. Thompson tied for seventeenth place; Saavedra tied for nineteenth place.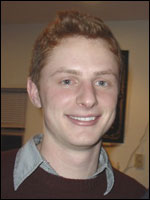 Thompson, a senior broadcast news major and sociology minor from Norman, Okla., will receive a certificate of merit for his features. His submissions included a story he did as an embedded KOMU reporter with the Missouri National Guard in New Orleans days after Katrina hit; a package about the first legal day of noodling (fishing for huge catfish with your hands) in Missouri; and a feature about a food bank shortage that shut down a small town food pantry. KOMU is the only university-owned commercial television station in the United States that uses its newsroom as a working lab for students.
"It's a pretty awesome feeling to know someone likes my work," Thompson said. "I love reporting, and I'm honored to be considered among the best of my peers."
Thompson has previously interned at CNBC Europe in London and served as a teaching assistant for the School's Capitol reporting program in Jefferson City.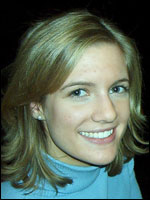 Saavedra, a senior broadcast news major from Evanston, Ill., also will receive a certificate of merit for her features. She submitted KOMU stories on improving emergency response time in Audrain County; problems getting Powerball tickets in Missouri the night of a record-breaking jackpot; a job fair to attract medical school graduates to jobs in rural Missouri; and the new Missouri high school graduation requirements that begin in 2006. Saavedra has previously interned at WLS-TV ABC 7 in Chicago.
"I'm flattered, very excited and very grateful to the KOMU faculty and staff who've helped me achieve this honor," Saavedra said.
KOMU News Director Stacey Woelfel said both students deserve the recognition.
"I'm happy to see the judges at Hearst recognize the hard work Travis and Marie put into their reporting," Woelfel said. "Both students take what they do very seriously and will be impressive professionals very soon. The fact that they have received these national awards shows Missouri's ongoing commitment to prepare students to lead the broadcast news industry."
The Hearst Journalism Awards Program is presented annually under the auspices of the Association of Schools of Journalism and Mass Communication (ASJMC) with full-funding by the William Randolph Hearst Foundation. It consists of six monthly writing, three photojournalism and four broadcast news competitions, with championship finals in all divisions. More than $400,000 in scholarships and grants are awarded annually.
Updated: August 26, 2020
Related Stories
Expand All
Collapse All
---