Two Journalism Students to Participate in Hearst National Broadcast Championship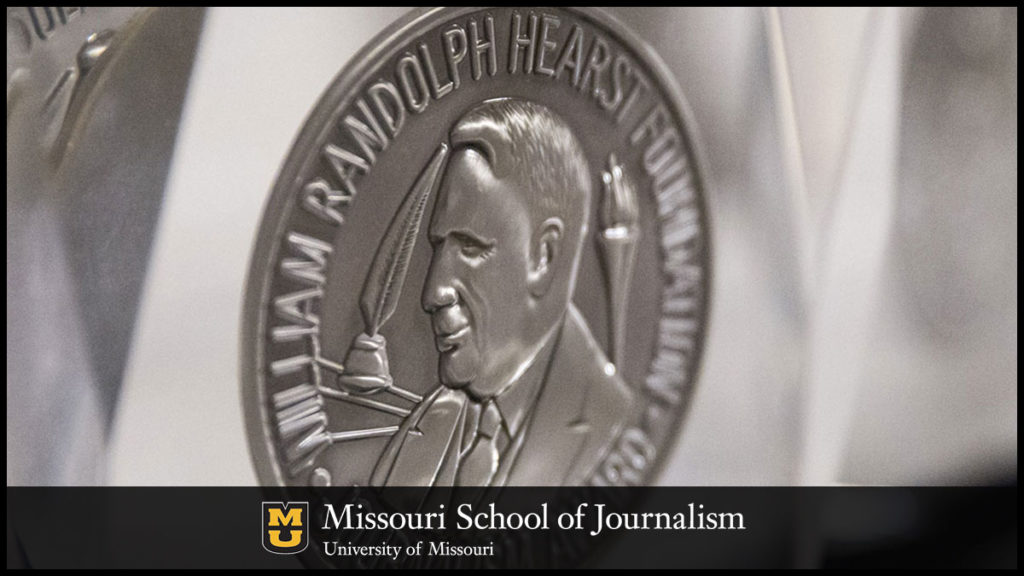 Columbia, Mo. (April 26, 2004) — Two Missouri School of Journalism students are among the top five national finalists in the William Randolph Hearst Foundation's Journalism Awards Program. Broadcast news seniors Knez Walker and Katie Piper have been selected to participate in the National Broadcast Championship in TV in San Francisco in May.
This is the first year that Missouri has placed two students in the top five.
Piper, of Bloomfield, Iowa, was selected after submitting three different stories in the semi-final round. The stories were on an Amish auction in rural Iowa, a Mid-Missouri fire department's struggle to get federal dollars and an new "adult" store causing controversy along the interstate.
Walker, of Springfield, Mo., was selected after submitting four selections to semi-finals, including stories on a foreign lottery fraud in mid-Missouri, the recent state supreme court ruling on conceal and carry and a local sheriff, the progress on the Stephen's Lake project and a mid-Missouri gay couple fighting against a state constitutional amendment to ban gay marriage.
"Both Knez and Katie entered terrific news stories for the competition," said Kent Collins, chair of the broadcast news department. "Both women have learned to do television news by-the-numbers: Conceive a story idea. Research it on your own. Discuss details with a faculty editor. Work the words and the scripts with a faculty editor. And then get it on the next newscast."
Broadcast news students at Missouri get hands-on experience while working at KOMU TV-8, an NBC-affiliate and the only commercial television station in the United States that uses its newsroom as a working lab for students.
About the Hearst Journalism Awards Program
The Hearst Journalism Awards Program encourages and supports excellence in journalism and journalism education in America's colleges and universities. There are six writing, three photojournalism, two radio broadcast news and two television broadcast news competitions each academic year, beginning in October and ending in April. The competition year culminates in June with the National Writing, Photojournalism and Broadcast News Championships, and is open to selected winning students from the monthly competitions who also receive additional awards.
Updated: March 16, 2020
Related Stories
Expand All
Collapse All
---