Rick Shaw Named Director of Pictures of the Year International
Columbia, Mo. (June 8, 2006) — Rick Shaw, an award-winning photojournalist and design editor, has been named director of Pictures of the Year International (POYi).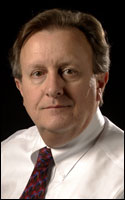 Pam Johnson, executive director of the Donald W. Reynolds Journalism Institute, announced the appointment today. POYi, a 63-year-old international photojournalism competition and educational program, will be headquartered in the Institute facilities at the Missouri School of Journalism.
Shaw has been involved with POYi since he was a student at Missouri, working under former POYi director Angus McDougall.
"As a photography student 28 years ago, I looked to POYi winners for inspiration and creative guidance," he said. "And now to be selected to lead Pictures of the Year International is both a tremendous honor and a humbling responsibility."
Shaw teaches newspaper photo editing at the Missouri School of Journalism and also serves as the director of photography for the Columbia Missourian, the student-produced daily newspaper serving Columbia. Under his leadership, the work of more than 25 Missourian photo editors and staff photographers and a recent Missouri School of Journalism student were among the top winners at this year's POYi contest.
Throughout his journalism career, Shaw has worked in a variety of positions in photojournalism and design at 11 newspapers in seven states. He has been recognized with numerous professional honors from POYi and the Society of News Design contests, notably his photo editing and design work at the Sacramento (Calif.) Bee and The Hartford (Conn.) Courant. Shaw joined Missouri's photojournalism faculty in 2004 from the Hartford Courant, where he was director of design and graphics.
"Rick brings a clear vision of POYi's future and its leadership on photojournalism issues. For the Institute, the visual history POYi provides is a compelling attraction as we engage the public in discussions about journalism, its betterment and its future," Johnson said.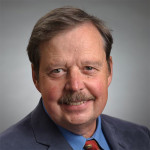 Shaw succeeds David Rees, who has served as director of POYi in addition to his role as chair of photojournalism. Rees said that Shaw has a proven track record of excellence and is a tireless and enthusiastic proponent of quality journalism.
"With the selection of Rick we are hiring someone who has knowledge of POYi and who shares in the vision of making this incredible archive of significant work in photojournalism more useful and widely recognized. With the already-created electronic database in place, he will be able to continue and expand dramatically education and outreach programs to both the profession and the general public," Rees said. "I know he will do his utmost to ensure POYi continues to recognize the important and outstanding work that is done yearly throughout the world."
Begun as a photographic contest in 1944 when the School of Journalism sponsored its "First Annual Fifty-Print Exhibition" contest, POYi is now an impressive archive of more than 37,000 of the most outstanding photographs of the past 63 years.
The new partnership with the Reynolds Journalism Institute will help the collection become more accessible to the general public as well as to educators and journalists through the Web. One of Shaw's first goals will be to establish the archives in a digital database. This will expand opportunities for research, education and community outreach through exhibits and symposia and workshops associated with traveling displays.
Additional sponsors will be sought to ensure perpetual funding for the contest and POYi's educational mission.
The School announced a $31 million gift from The Donald W. Reynolds Foundation for the creation of the Donald W. Reynolds Journalism Institute in February 2004. The award is the largest private donation ever to the University of Missouri.
POYi will be housed in the Institute's new facilities scheduled to open in 2007. The complex will include a public reception and exhibition area, a 120-seat forum equipped as a broadcast-quality television studio, the Journalism Futures Laboratory, the Technology Demonstration Center, multimedia editing stations, seminar rooms and offices for visiting professionals and scholars.
Shaw will join Johnson and other executive staff members of the Institute on July 1. These include Roger Gafke, director of program development, Esther Thorson, director of research, and Roger Fidler, director of technology initiatives.
Grand opening ceremonies for the Institute and for the centennial celebration of the School of Journalism will take place in 2008.
The Donald W. Reynolds Foundation is a national philanthropic organization founded in 1954 by Mr. Reynolds. Headquartered in Las Vegas, Nevada, it is one of the largest private foundations in the United States.
Updated: April 9, 2020
Related Stories
Expand All
Collapse All
---