2012 Hearst National Championship Winners Named
Missouri School of Journalism Has Two National Winners and One National Finalist
San Francisco (June 12, 2012) — The William Randolph Hearst Foundation's Journalism Awards Program has announced its national champions.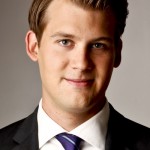 The 52nd annual Hearst Championships, which were held June 4-7, were the culmination of the 2011-12 Journalism Awards Program. These are held in 106 member colleges and universities of the Association of Schools of Journalism and Mass Communication with accredited undergraduate journalism programs.
All winning college journalists from the 14 monthly competitions convened June 4-7 in San Francisco where they demonstrated their writing, photography, radio, television or multimedia skills in rigorous on-the-spot assignments. The media professionals who judged the finalists' work throughout the year and at the championships developed the final competition assignments. The winners were announced during the final awards ceremony on June 7.
The Missouri School of Journalism winners and the awards they received are: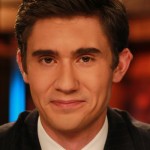 National Television Broadcast News Championship
Third Place: David Earl Wietlispach, $3,000 award
Finalist: Blake Hanson, $1,500 award
National Multimedia Championship
Third Place: Sarah Hoffman, $3,000 award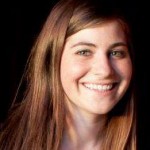 The broadcast news judges were: Edward Esposito, vice president, information media, Rubber City Radio Group, Akron, Ohio; Kate O'Brian, senior vice president, ABC News, New York; and Fred Young, retired senior vice president of news, Hearst Television Inc., Yardley, Pa.
The multimedia judges were: Cory Tolbert Haik, executive producer, news, innovations and strategic projects, The Washington Post, Arlington, Va., Geri Migielicz, executive editor, Story4, Ben Lomond, Calif.; and Jennifer Sizemore, vice president/editor-in-chief, MSNBC.com, executive producer, NBC News.
The William Randolph Hearst Foundation was established by its namesake in 1948 under California non-profit laws, exclusively for educational and charitable purposes. Since then, the Hearst Foundations have contributed $901 million to numerous educational programs, health and medical care, human services and the arts in every state.
Updated: June 9, 2020
Related Stories
Expand All
Collapse All
---