Missouri School of Journalism Places Second in Hearst Writing Awards, Fourth Overall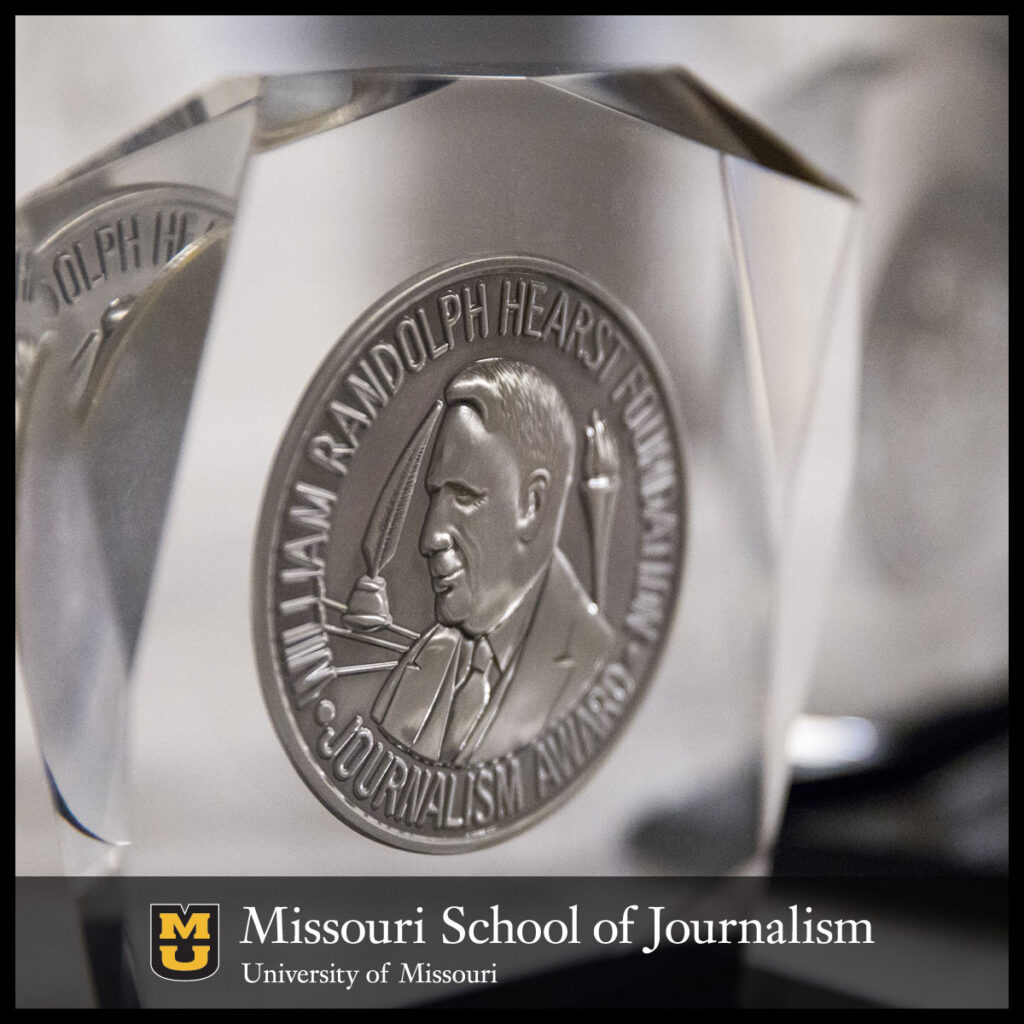 Columbia, Mo. (May 16, 2005) — The Missouri School of Journalism placed fourth in the overall intercollegiate competition and second in the writing competition in the 2004-2005 Hearst Journalism Awards Program.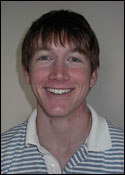 Often called "The Pulitzers of College Journalism," the Hearst program holds year-long competitions in writing, photography and broadcast news. Journalism schools accumulating the most points earned by their students in each category are designated the winners. Missouri winners were:
1st Place
Personality/Profile Category:
James Carlson, a senior magazine major from Springfield, Mo. Related: Journalism Senior Named Finalist in 2005 Hearst National Writing Championship
2nd Place
Broadcast Competition:
Matt Talhelm, a senior broadcast news major, Spanish minor, from Chambersburg, Pa.
3rd Place
Spot News Writing Category:
Anne Getsinger, a sophomore magazine major, from San Antonio, Texas.
5th Place
Picture Story/Series Competition:
Lara Shipley, a recent photojournalism graduate.
6th Place
Sports Writing Category:
Brandon Hoops, of Freeport, Ill., a senior news-editorial major.
8th Place
Sports Writing Category:
Sean McDonnell, of Chicago, a senior dual-majoring in news-editorial and political science.
8th Place
Personality/Profile Category:
Katie Schweitzer, a junior magazine major from St. Louis.
18th Place
Spot News Writing Category:
Brandon Hoops.
Top 20
Intercollegiate Writing Competition:
Megan Alexander, a news-editorial major, sociology minor, from Linn, Mo.
Top 20
Television Category:
Lauren Stiglich, a broadcast news major, political science minor, from Shorewood, Ill.
"This strong showing demonstrates once again the strength of our program," Brian S. Brooks, associate dean for undergraduate studies, said. "We're proud of the work our students do."
The Hearst Journalism Awards Program operates under the auspices of the accredited schools of the Association of Schools of Journalism and Mass Communication. It is fully funded and administered by The William Randolph Hearst Foundations.
Currently, more than 100 accredited undergraduate schools of journalism in the United States are eligible to participate in the program, which awards more than $400,000 in scholarships and grants annually.
Publisher William Randolph Hearst established the William Randolph Hearst Foundation and The Hearst Foundation, Inc. in the 1940s a few years before his death in 1951. Since then, the foundations have awarded more than $450 million in grants and programs.
Updated: April 7, 2020
Related Stories
Expand All
Collapse All
---