'Missouri Mules and Men' Exhibition Now on Display at the McDougall Center Gallery at the School
The Documentary Project Features Work by Agricultural Journalist Duane Dailey
By Annie Rees
Columbia, Mo. (Sept. 19, 2014) — A new exhibition, "Missouri Mules and Men," is now on display at the McDougall Center Gallery in Lee Hills Hall at the Missouri School of Journalism. The documentary project features the work of longtime University of Missouri agricultural journalist Duane Dailey.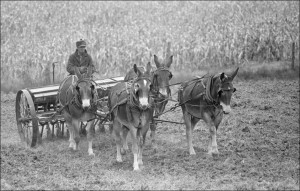 The exhibition, which is free and open to the public, opened on Sept. 8 and will be on view through Oct. 31. It was one of the stops on the 9th Annual MU Campus Gallery and Museum Crawl, held Sept. 18.
This is the first time that these photographs, created mostly 1982-83, are exhibited.
"What we learn from these stubborn, gentle, persistent creatures, and the men and women devoted to them, is a beautiful partnership of man and beast," Dailey said.
The idea to bring Dailey's mule and mule men pictures to life in this exhibition was a collaboration between the photographer and the two co-directors of the Missouri Photo Workshop: David Rees, professor and chair of the photojournalism faculty, and Jim Curley.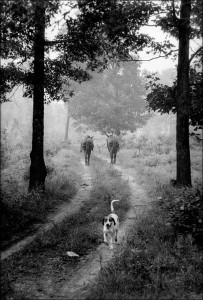 "This was a project that had sat dormant for quite a while – nearly 30 years – and Jim and I encouraged Duane to gather his negatives and contact sheets," Rees said.
The trio and graduate assistant Josh Bachman spent dozens of hours reviewing, selecting and scanning the photographs for exhibition.
Rees is also director of the McDougall Center Gallery, where the exhibition takes place. It is named for Angus McDougall, the chief benefactor of the Center and a professor emeritus of the photojournalism area. The Center preserves collections of photographs by newspapers, magazine and documentary photographers for archival, research and educational use.
The "Missouri Mules and Men" exhibition also has a multimedia component, which includes a video interview with Dailey and recorded music by local artists.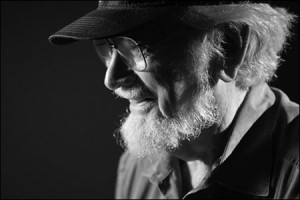 Rees and Curley are pleased with how the exhibition turned out.
"It was really a thrill to work with Duane on his mule project story, because it is exactly the kind of project that occasioned the establishment of the McDougall Center six years ago," Rees said.
When the exhibition closes, the photographs will be added to the Missouri Photojournalism Archives and available to the public.
Updated: July 30, 2020
Related Stories
Expand All
Collapse All
---