Pulitzer Prize Winner's New Project On Display at McDougall Center Gallery at the Missouri School of Journalism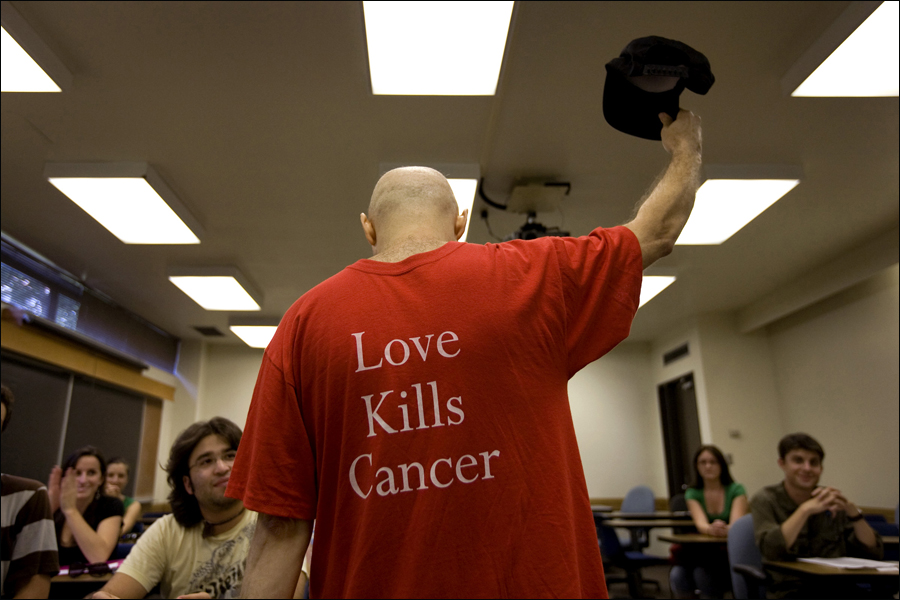 'Not As I Pictured' Documents John Kaplan's Fight Against Lymphoma
By Gwen Girsdansky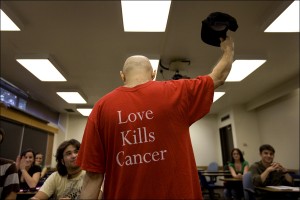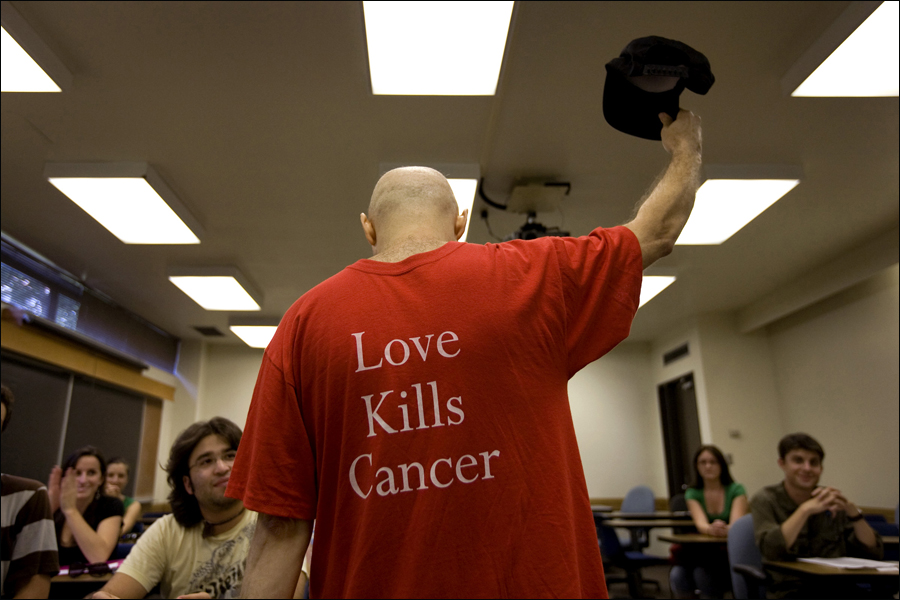 Columbia, Mo. (Feb. 6, 2013) — Pulitzer Prize winner John Kaplan self-documents his fight against lymphoma in "Not As I Pictured," a multimedia exhibit on display through March 4 at the McDougall Center Gallery in Lee Hills Hall at the Missouri School of Journalism.
Kaplan, now a professor at the University of Florida, endured treatment for two separate, simultaneous non-Hodgkin cancer diagnoses, one type found in his bone marrow and a second in his lower abdomen. He is now in full remission.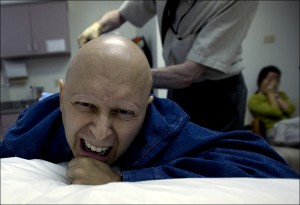 Kaplan will visit the Missouri School of Journalism on Monday, Feb. 11. A reception will be held at 5 p.m., followed by the showing of his documentary at 6 p.m. A question-and-answer session will follow the film.
The exhibit presents a balanced and honest look at Kaplan's treatment. Included are the movie trailer and photographs from the "Not As I Pictured" documentary. The feature-length documentary aired on PBS and has won more than 20 awards and nominations. The film was shown at many well-known festivals including the Orlando Film Festival, Maverick Movie Awards, Detroit Independent Film Festival and Festival of Media Arts Las Vegas.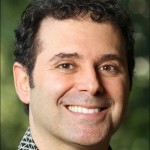 Kaplan won a Pulitzer Prize for Feature Photography for documenting a range of lifestyles of 21-year-olds, including rock star Phil Anselmo of the heavy metal band Pantera. His other projects include "Vanishing Heritage," "Surviving Torture," "The Face of Cuba," and "Russia's Ruined Youth."
Kaplan also has won the POY National Newspaper Photographer of the Year, the Overseas Press Club Award, two Robert F. Kennedy Award and the Nikon Documentary Sabbatical grant. He has been featured on PBS, CNN, and NPR's All Things Considered.
For further information, contact David Rees, chair of the photojournalism faculty.
Updated: July 13, 2020
Related Stories
Expand All
Collapse All
---