Innovative Digital Health Storytelling Conference Slated for Sept. 10-11
DigiHealth 2015 Will Highlight Digital Media Techniques Used to Improve Health Outcomes
Columbia, Mo. (May 29, 2015) — The University of Missouri campus will host one of the first digital health storytelling conferences on Sept. 10-11. DigiHealth 2015, funded by Mizzou Advantage, will bring together innovators in the healthcare, research and communication industries to discuss current trends, best practices, and how-to's for digital media techniques used to improve health outcomes.
The two-day event will take place at the Missouri School of Journalism and Memorial Union and hopes to attract those from health organizations, corporations, non-profits and University faculty, staff and students. Early-bird registration is now open at digihealthconference.com.

"Digital health storytelling is a topic that is in its infancy," said Jon Stemmle, conference co-coordinator and assistant professor in the Missouri School of Journalism. "Those in the private sector, academia and non-profits have been using storytelling, but our focus is about how to tell stories about health made specifically for the digital arena that can influence and change public behavior for the better."
This conference has been nearly two years in the making, led by an interdisciplinary planning committee overseen by Stemmle and Rich Oliver, dean emeritus of the MU School of Health Professions, and Ron Green of Mizzou Advantage.
The first day of DigiHealth 2015 will educate participants on the background, impact and research of the field with keynote speakers Pip Hardy and Tony Sumner, co-creators of Patient Voices and Dr. Rita Charon, established researcher and professor of medicine at Columbia University. On the night of Sept. 10, Mark and Steve, BJ '84, Fainaru, authors of "League of Denial," will give a talk at the Missouri Theater that is free and open to the public. Tickets for that event will be available in August.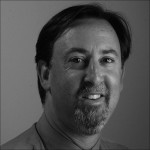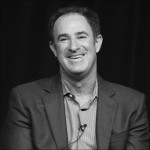 On the second day, participants will gain hands-on experience using digital technologies to learn how to create their own stories from professors at the School of Journalism. Additionally, Susan Andrella, director of media production at the Cleveland Clinic, is presenting her work as the keynote speaker on the second day. Her speech will entail a discussion about how the Cleveland Clinic and other innovators in the healthcare industry are using digital media.
Apart from other digital health conferences emerging throughout the United States, this particular digital conference has a unique advantage. The University of Missouri is home to both a nationally ranked School of Medicine and School of Journalism and is also starting a cutting-edge program in digital storytelling.
"This has been a true University effort from the start," Stemmle said. "We have so many talented individuals working in the area of storytelling on this campus that we feel we can be a national leader on this topic for years to come."
To learn more about DigiHealth 2015, please visit digihealthconference.com or email digihealth@missouri.edu.
Updated: September 8, 2020
Related Stories
Expand All
Collapse All
---