School of Journalism's MOJO Ad presents annual State of the YAYA report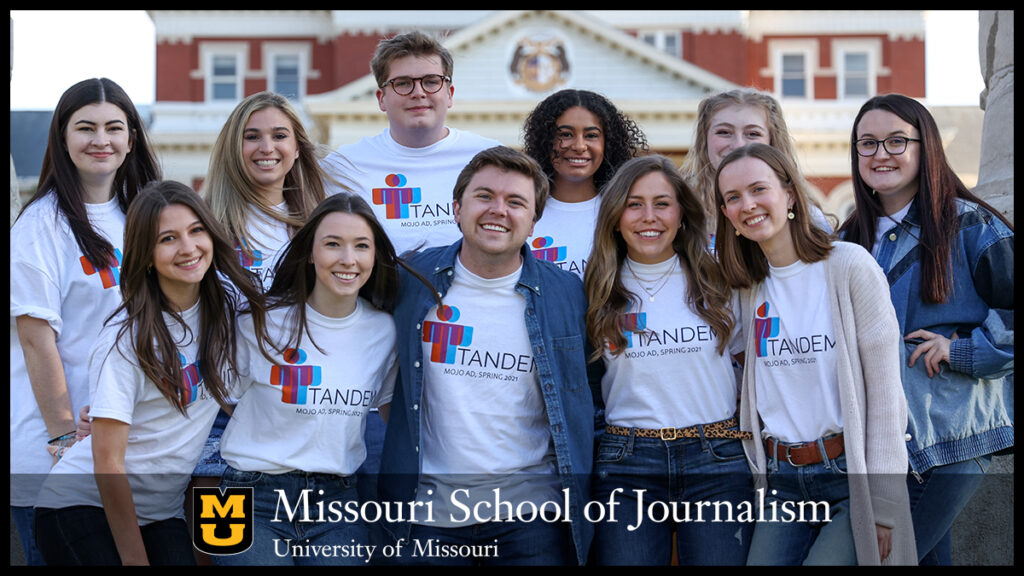 Marketers across the country tuned in to uncover insight into how they can better target this elusive 18- to 24-year-old demographic.
By Zach Taylor
Columbia, Mo. (May 19, 2021) — MOJO Ad just had its grand finale. The premier, student-staffed ad agency at the Missouri School of Journalism put the spotlight on the youth and young adult market during its annual State of the YAYA live webcast on May 4. Marketers across the country tuned in to uncover insight into how they can better target this elusive 18- to 24-year-old demographic.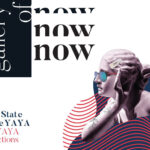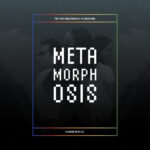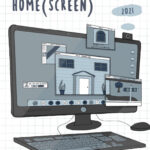 This year's report contains three different volumes: Gallery of Now, Welcome Home(Screen) and Metamorphosis. Gallery of Now explored the YAYA market's political values and lifestyles. Welcome Home(Screen) uncovered the target's thoughts on entertainment and its growing affinity for digital services. And, finally, Metamorphosis focused on YAYA professionals' views on work and careers, especially during the coronavirus pandemic which has caused massive lay-offs and a shift to working from home. The presentation can be watched here.
The 33 MOJO Ad staff members began their research by gathering information from more than 100 secondary sources, such as Mintel databases and Pew Research industry reports. Then, they distributed a nationwide survey to more than 700 18- to 24-year-olds and used U.S. Census data to stratify their sample. In March, they summarized all their research into this year's State of the YAYA report, which can be downloaded here. Organizations from across the country — Chicago to New York to Philadelphia — have downloaded the report in the first week post-release.
Adapting to remote work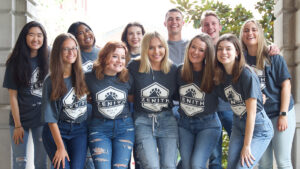 The coronavirus pandemic created unique opportunities for collaboration and forced this year's staff to adapt. "Collaborating virtually presented its challenges," said Joy Park, team Zenith's graphic designer. "But it also made certain creative processes more efficient. Our visual team had a lot of ideas that we were able to bring to life in our book design, despite the challenges presented by working virtually."
It's no surprise that the MOJO Ad staff was able to seamlessly transition to remote work. "As an age group that has grown up surrounded by technology, we are lucky to have had little trouble adapting to remote work," said Melina Psihountas, team Tandem's content manager. "We still had very productive meetings and even team bonding events from home. Our first-hand experience working virtually actually went hand-in-hand with some of our research about YAYA individuals living very online lives."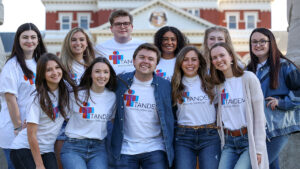 The MOJO Ad staff excels at understanding the YAYA demographic because they are the YAYA demographic.
"As members of the YAYA age group, I felt like we were able to ask the important, relevant questions in our research," said Riley Steinbrecher, team Circa's digital strategist. "But, I have to say, I was shocked by some of our findings. The YAYA market is diverse and ever changing, which explains why it's so hard for advertisers to reach us."
Along with the national webcast, this year the MOJO Ad staff had four virtual VIP presentations to groups including the Kansas City Ad Club, School of Journalism Dean's Leadership Circle and Target Corporation. The students also implemented a publicity campaign for the State of the YAYA report, including sending out a press release with the MU News Bureau, social media posts on the School's various  platforms and posts on LinkedIn. 
These efforts resulted in more than 100 attendees at the webcast from a diverse range of companies including 160over90, Aetna, Barkley, BBDO Energy, Buzzfeed, Capital One, Edelman, E&J Gallo Wines, Golin, The Marketing Arm, Radio Flyer, Target, Veterans United, VMLY&R and Wilson Sporting Goods. 
"This was a very new experience this year with the State of the YAYA for everyone," said Jon Stemmle, professor and Strategic Communication faculty chair. "Instead of being restrained by the virtual environment, we wanted to take advantage of the possibilities."
According to Stemmle, the virtual environment allowed the teams to do VIP presentations to groups like Target, since they were unable to go to Minneapolis in-person and in the middle of the semester.
The webcast presentation was also a validation for the students and their work they did throughout the semester on the State of the YAYA report.
"It was just wonderful to have more than 100 people show up from around the nation and world to watch what the webcast," said Stemmle. "It was just exhilarating for the students and a huge validation of the high-level of their work. We learned a lot this year in so many ways and this group of students has left a legacy that will resonate for years to come." 
Updated: May 19, 2021
Related Stories
Expand All
Collapse All
---