C. Zoe Smith Photojournalism Scholarship to Support Master's Students
The Funding Will Help Those in the Final Stage of Completing Their Degree Program
By Kiara Ealy
Columbia, Mo. (Oct. 12, 2015) — By the time Professor Emerita Zoe Smith retired from the Missouri School of Journalism in 2008, she had more than 30 years of experience in the research and history of photojournalism. Smith built a life around her passion for the still image, which is why she hopes to encourage future photojournalism master's students with an endowed scholarship in her name.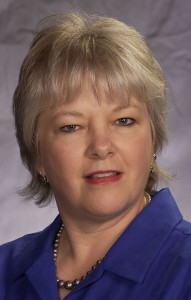 "The greatest satisfaction I enjoyed as a photojournalism faculty member was all the graduate students I worked with inside and outside the classroom," Smith said.
The C. Zoe Smith Photojournalism Scholarship will provide support to one or more photojournalism master's students in the School of Journalism who are in the final stage of completing their degree program. Allotted funds may be used for domestic and international travel and other expenses incurred during thesis research or a professional project.
David Rees, Smith's former colleague and current chair of the photojournalism faculty at the School, commends Smith's efforts to energize students toward the completion of their projects or theses.
"This donation will enable future generations of talented visual communicators and researchers to push through and finish their important degree work, and they'll become important, contributing members of the academic and professional community that much sooner," Rees said.
Photojournalism has given Smith limitless opportunities. She has taught and traveled widely, including to Serbia, France, Germany, Hungary, Brussels, Bulgaria, Canada and Mexico. Smith earned the Missouri School of Journalism's highest teaching award, the O.O. McIntyre Professorship for Teaching Excellence. Her scholarship has been published in top peer-reviewed academic journals.
Now, Smith feels it is time to give back to photojournalism by helping those who will craft the future of the field.
"MA students can make that final push because of this endowment," Smith said. "Completing the degree they work so long and hard for is my primary motivation in creating this scholarship. No one should have to drop the ball being so close to the finish line."
The C. Zoe Smith Photojournalism Scholarship will be available to photojournalism master's students beginning in the 2016 academic year.
Updated: September 10, 2020
Related Stories
Expand All
Collapse All
---