Photojournalists to Present 'Beyond the Protest' Program at J-Day on April 6
More Than 1,000 High School Journalism Students Will Attend the Annual Event at the Missouri School of Journalism
By Kiara Ealy
Columbia, Mo. (March 22, 2016) — A panel consisting of photojournalists will present the keynote "Beyond the Protest: Looking for Meaning When Campus Erupts" for J-Day on April 6.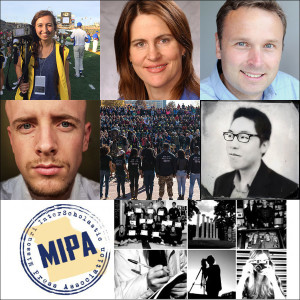 Missouri School of Journalism seniors Sarah Bell and Tim Tai, master's student Justin Stewart and Assistant Professor Brian Kratzer will discuss their experiences covering the recent protests that brought national media attention to the University of Missouri. Associate Professor Jackie Bell will moderate the discussion. Images published in the Columbia Missourian will be shown.
J-Day, an annual Missouri Interscholastic Press Association (MIPA) event that brings together high school journalism students and their advisers, returns to Jesse Hall. Last year, J-Day ushered in over 1,000 participants.
After daylong presentations and breakout sessions from media professionals and School of Journalism professors and students, high school participants who entered in the MIPA Journalism Day contests find out if they've received awards in broadcast, online, radio/podcast, newspaper/newsmagazine, yearbook and photography.
Winners of MIPA's top awards will also be recognized: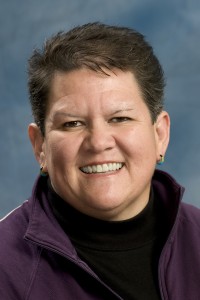 Anna Romero, who is a School of Journalism associate professor, executive director of the Missouri Interscholastic Press Association, and director of the Missouri Urban Journalism Workshop, will receive the 2016 MIPA Knight Award. Recipients of the Knight Award are people who have provided outstanding service to scholastic or minority journalism and who have furthered student freedom of expression in Missouri. The recognition is named after the late Robert Knight, who was an MIPA leader and Missouri journalism professor.
The 2016 MIPA Superintendent of the Year Award will go to Curtis Kilbride of the Ritenour School District in St. Louis. The award honors administrators who support journalism in Missouri schools. Judges commented on Kilbride's dedication to journalism.
"The St. Louis area and Missouri as a whole have faced significant challenges over the past year in the aftermath of Michael Brown's death in Ferguson. Not far away, the Ritenour School District serves a diverse group of students, the majority of whom have limited resources," the award judges said. "At Ritenour High School, the students have a passion for journalism and a need to engage with each other in serious – and not-so-serious – conversations about everything from race relations to the pressures and joys of high school. Chris Kilbride, the district superintendent, helps make that happen."
Cherie' Burgett of Staley High School will receive the 2016 MIPA Journalism Teacher of the Year Award. Burgett advises award-winning print and online journalism programs at Staley. She advises the Legacy yearbook, Talon newsmagazine and StaleyNews.com online publications. In addition, she teaches the Journalism 1 and Journalism 1 Photography intro courses.
MIPA was founded in 1923 at the Missouri School of Journalism. It is the clearinghouse for students and teachers in middle schools, junior high and high schools who participate in their newspapers, broadcasts, yearbooks, magazines and online publications.
Updated: September 22, 2020
Related Stories
Expand All
Collapse All
---