School to Host 2014 Reynolds High School Journalism Institute in July
Secondary Teachers to Receive Innovative Training and Hands-on Experience
Columbia, Mo. (June 24, 2014) — The Missouri School of Journalism is one of four national sites that will host the Youth Journalism Initiative of the American Society of News Editors this summer.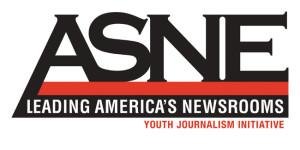 As a part of ASNE's national effort to inspire youth in the ever-changing world of journalism, 140 secondary-school teachers will receive comprehensive journalism training and hands-on experience at the 2014 Reynolds High School Journalism Institute.
The workshop on the University of Missouri campus will be July 13-25. Training will also be held at other times at Arizona State, Kent State and Texas at Austin.
The workshop program is a combination of idea generation and skill building with the various tools, software and processes of journalism and education. Working in reporting teams, the teachers produce a series of multimedia stories about the various workshop sessions. Each participant also produces lesson plans about aspects of the workshop that address their priorities.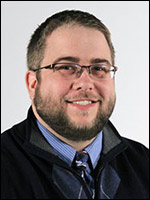 The co-directors of the workshop are Adam Maksl, assistant professor of journalism at Indiana University Southeast, and Roger Gafke, director of program development at the Donald W. Reynolds Journalism Institute. Amanda Gastler, RJI events director, serves in that role for the workshop. Other Missouri Journalism faculty who are participating are: Cyndi Frisby, Annie Hammock, Mark Horvit, Stephanie Padgett, Reuben Stern and Stacey Woelfel.
Three teachers, all who have earned the master journalism educator certification from the Journalism Education Association, will help lead the training.
Kim Green advises Log yearbook and The Triangle newsmagazine staffs at Columbus (Indiana) North High School, where her staffs' publications have earned George H. Gallup Awards, Columbia Scholastic Press Association Gold Crowns, National Scholastic Press Association Pacemakers, Best of Show honors and Hoosier Stars. The student media program at North High School has grown to over 250 students with two full-time journalism educators teaching beginning journalism, multimedia and photojournalism and advising five media staffs. Green has been recognized with the NSPA Pioneer Award and the JEA Medal of Merit, and she was named JEA Yearbook Adviser of the Year in 2011 and a Dow Jones Newspaper Fund Distinguished Adviser in 2006. She teaches at workshops and conferences all over the country.
Sue Skalicky teaches English and journalism at Century High School in Bismarck, North Dakota. She advises both the Century STAR newsmagazine and Century Spirit yearbook as well as teaches an introductory journalism class. Skalicky's students have been recognized for their work, including the NSPA Newsmagzine Pacemaker. During the past 25 years, Skalicky has also worked as a medical photographer, a section editor/writer/photographer of a weekly newspaper, a leadership conference speaker and a freelance writer.
Jim Streisel, the 2013 Dow Jones News Fund National High School Journalism Teacher of the Year, is the adviser of the Carmel (Indiana) High School HiLite newspaper and its website, www.hilite.org. His students have won, among other awards, multiple NSPA online and newspaper Pacemakers and CSPA Gold Crowns. Streisel has written two journalism textbooks, "High School Journalism: A Practical Guide" and "Scholastic Web Journalism: Connecting with Readers in a Digital World." In addition to being named the National High School Journalism Teacher of the Year, Streisel has also won the CSPA Gold Key, the NSPA Pioneer Award, and has been a semifinalist for Indiana Teacher of the Year.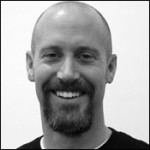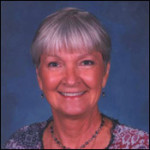 Through the Reynolds High School Journalism Institute, teachers learn how to help students:
differentiate between fact, opinion and infotainment; understand bias, balance and fairness in news coverage by developing news literacy skills; and appreciate the importance of credible and verifiable news sources;
gain stronger reporting, writing, editing, multimedia, design and entrepreneurial skills needed to start or improve student news media organizations;
understand the freedoms guaranteed by the First Amendment and their rights and ethical responsibilities as student journalists.
Since the program's inception in 2001, more than 2,000 high school teachers have completed the two-week program.

The Institute is funded through a generous grant from the Donald W. Reynolds Foundation, which covers all travel, housing and instructional expenses for the teachers, as well as optional graduate or continuing education credit. The teachers will also receive paid membership to the JEA and their state or regional scholastic press association. The Missouri Interscholastic Press Association is headquartered at Missouri.
The ASNE Youth Journalism Initiative, launched in 2000, provides journalism-related training and resources for teachers and students across the curriculum. These resources are available to all educators and the public at SchoolJournalism.org.

The ASNE focuses on leadership development and journalism-related issues. Founded in 1922 as a nonprofit professional organization, ASNE promotes fair, principled journalism; defends and protects First Amendment rights; and fights for freedom of information and open government. Leadership, innovation, diversity and inclusion in coverage and the journalism work force, youth journalism and the sharing of ideas are also key ASNE initiatives.
The Donald W. Reynolds Foundation is a philanthropic organization founded in 1954 by the late media entrepreneur for whom it is named. Headquartered in Las Vegas, it has committed more than $150 million to journalism initiatives nationally.
Founded in 1954, the Donald W. Reynolds Foundation seeks to honor the memory of its benefactor, a 1927 graduate of the Missouri School of Journalism, for whom it is named, by filling unmet needs and attempting to gain an immediate, transformational impact in four principal areas of interest:
Meeting the greatest needs of communities in Arkansas, Nevada and Oklahoma, primarily through improved facilities for their outstanding local nonprofit organizations.
Accelerating the fight against atherosclerosis and atherosclerotic heart disease through cutting-edge, translational research.
Improving the quality of life of America's growing elderly population through better training of physicians in geriatrics.
Enhancing the quality and integrity of journalism, focusing particularly on better training of journalists who serve smaller communities and on business journalism.
In addition to the founding of RJI at the University of Missouri and the construction of the Alumni Center that bears his name, the foundation has provided funding for programs, scholarships, chairs and more to schools and institutions of journalism around the country including this workshop.
Those who will participate in ASNE's Youth Journalism Initiative at Missouri are:
Kevin Allen, Captain Shreve High School, Shreveport, Louisiana
Ryan Alpers, Abraham Lincoln High School, San Jose, California
J. Paul Apfelbeck, Galena Interior Learning Academy, Galena, Alaska
June Ashby, R.B. Glenn High School, Kernersville, North Carolina
Erin Atkinson, Signature School, Evansville, Indiana
Michael Babler, Divine Savior Academy, Doral, Florida
Jane Brewer, Fort Atkinson High School, Fort Atkinson, Wisconsin
Janine Carneal, Menchville High School, Newport News, Virginia
Elizabeth Christopher, Scotch Plains-Fanwood High School, Scotch Plains, New Jersey
Annette Deming, Don Antonio Lugo High School, Chino, California
Kristen DiGiorgio, Bradley Bourbonnais C. High School, Bradley, Illinois
Sandra Gaul, Wahlert Catholic High School, Dubuque, Iowa
Nancy Gibson, Ashdown High School, Ashdown, Arkansas
Sandy Graham, Menchville High School, Newport News, Virginia
Robert Guyette, De Pere High School, De Pere, Wisconsin
Greg Hawks, West Union Attendance Center, Myrtle, Mississippi
Anne Hayman, Arlington High School, Arlington, Washington
Greg Heisenfeldt, Wayland Union High School, Wayland, Michigan
Donald Johnson, Webster Groves High School, Webster Groves, Missouri
Joe Kennealy, City University Schools, Memphis, Tennessee
Lindsay Kovel, North Cobb High School, Kennesaw, Georgia
Colleen Kroeker, George Ranch High School, Richmond, Texas
Elaine Madrigal, Washington Union High School, Fresno, California
Brandon Martin, Helias Catholic High School, Jefferson City, Missouri
Kim McCarthy, Mother of Divine Grace School, Ojai, California
Shawn Owens, Kirkwood High School, Kirkwood, Missouri
Shelley Petkovesek-Bleekman, Mance Park Middle School, Huntsville, Texas
David Ragsdale, Clarke Central High School, Athens, Georgia
Rachel Rauch, Homestead High School, Mequon, Wisconsin
Erin Roehrle, Francis Scott Key High School, Union Bridge, Maryland
Teresa Scribner, Cleveland High School, Seattle, Washington
Nicholas Somich, Mayfield High School, Mayfield Village, Ohio
Rebecca Suchy, Coginchaug Regional High School, Durham, Connecticut
Lawrence Theuer, Devon Preparatory School, Devon, Pennsylvania
Frank Vanderslice, Kennett High School, Kennett Square, Pennsylvania
William Vega, Bowie High School, El Paso, Texas
Updated: July 27, 2020
Related Stories
Expand All
Collapse All
---