Video Game Sensation-Alumnus to Keynote Scholastic Journalism Day
J-Day, Hosted by the Missouri Interscholastic Press Association, Will Be Held April 8 in Columbia
Columbia, Mo. (March 19, 2015) — Greg Miller, BJ '05, the front man for the website "Kinda Funny," will be the keynote speaker at the April 8 Scholastic Journalism Day at the Missouri School of Journalism.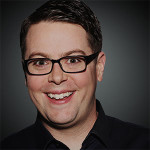 Known as J-Day, the annual event is hosted by the Missouri Interscholastic Press Association and the School. About 1,000 high school journalism students and their advisers are expected to participate in the day's workshops and other activities. The events will be held at the Missouri Theatre, 203 S. 9th St.
Miller is known to video game fans as GameOverGreggy. For eight years, he was the face of IGN.com, the world's biggest gaming website. Miller now fronts "Kinda Funny," a YouTube production of "Let's Plays," podcasts and numerous Twitch streams.
Miller said that his 1.7 million Google Plus followers, 180,000 YouTube subscribers and 200,000 Twitter followers all came about because of his Missouri Journalism degree.
"Your journalism degree can take you wherever you want it to," he said. "I set out to get a degree in journalism to write about video games, but it led to me being the CEO of my own company and something of an Internet celebrity. Along the way, there was a stop as a reporter at a mid-Missouri newspaper. But even there, I drove at my goal and shaped my role to fit my needs. Whatever you want to do in life, you can do it with this education."
Winners of MIPA's top awards will be recognized during an afternoon ceremony.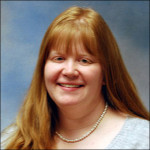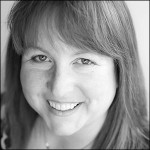 The 2015 Taft Award will be given to two teachers: Christina Geabhart, a journalism, photography and broadcast teacher at Oak Park High School in Kansas City, and Michelle Turner, a photo, art and TV production teacher at Washington High School. The Taft Award is named after the first winner of the special award, Associate Dean William H. Taft of the Missouri School of Journalism. It is given to a person or group for outstanding service to scholastic journalism.
The 2015 Knight Award winner is Stephanie Green, who teaches at Boonville High School. Knight Award winners are people who have provided outstanding service to scholastic or minority journalism and who have furthered student freedom of expression in Missouri. The recognition is named after the late Robert Knight, who was an MIPA leader and Missouri Journalism professor. Knight also mentored diverse students at the annual Missouri Urban Journalism Workshop.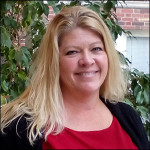 Michelle Turner also will receive MIPA's 2015 Journalism Teacher of the Year award. She has taught journalism for 19 years, during which she advised broadcast students as well as co-advised the Washington High School yearbook staff while simultaneously advising the Blue Jay Journal TV's 18-member staff. Enrollment in her photography courses has nearly quadrupled in the past four years.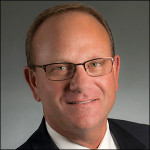 Todd E. White, superintendent at North Kansas City Schools, will receive the 2015 MIPA Administrator of the Year award. The honor is given to an administrator who has provided outstanding service to journalism. The selection committee said of White's nomination: "Dr. White looks like a worthy recipient of this year's award. He is creating a new program in broadcasting – particularly sports broadcasting – the latter being one of the really hot college programs in America today. And he did it by partnering with a local company to provide expertise and equipment. Not many places can do that. He could, and he did."
Daniel Bodden, a senior at Francis Howell North High School in St. Charles, was named the 2015 Missouri Student Journalist of the Year in February and will receive his award during J-Day. His portfolio will be the state's entry into the Journalism Education Association's National Journalist of the Year scholarship competition.
MIPA was founded in 1923 at the Missouri School of Journalism. It is the clearinghouse for students and teachers in middle schools, junior high and high schools who participate in their newspapers, broadcasts, yearbooks, magazines and online publications.
Updated: August 4, 2020
Related Stories
Expand All
Collapse All
---