"Thanks for attending class today. Here's your free laptop."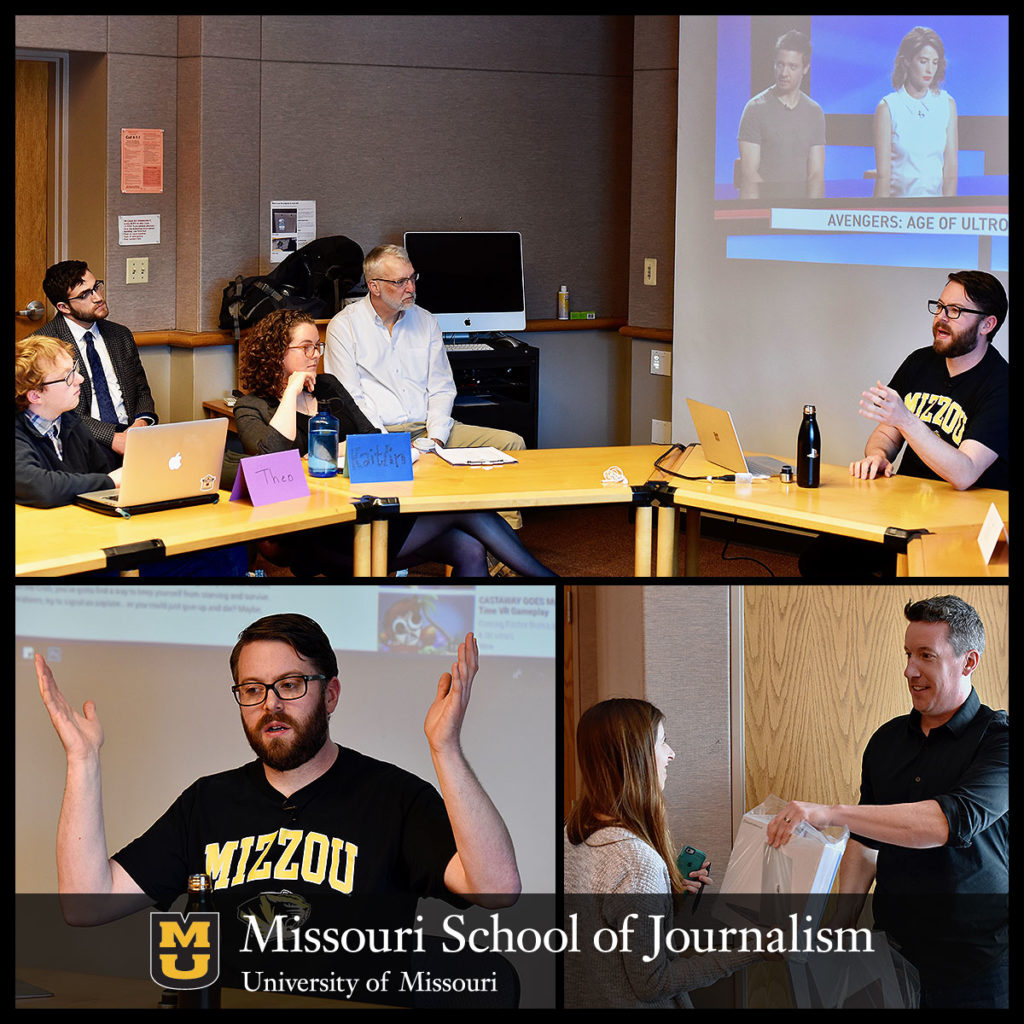 By Nate Brown
Reynolds Journalism Institute
Columbia, Mo. (April 11, 2018) — Wednesday, April 11, was not the day to miss Professor Tom Warhover's Advanced News Reporting class. Today's guest speaker was Greg Miller (BJ '05), co-founder of Kinda Funny, who told students "how Mizzou made me."
Miller said he wanted to write about video games since he was in elementary school. A former student of Warhover's, Miller parlayed his journalism degree into a stint at the Columbia Daily Tribune – where he wrote a blog called "Game Over" – before leaving mid-Missouri for an editing and producing position at IGN, the San Francisco-based video game and entertainment media company.
After taking questions from his audience, Miller pulled out a Microsoft Surface laptop from beneath a table. As an "opportunity to give back," he announced that each student would receive a laptop…right now.
Microsoft donated the computers as part of a speaker series wherein alumni return to their alma maters to talk about life after graduation. The message of the program, said Microsoft representative Patrick Perkins: "I was sitting in this class. Here's how I got to where I am today."
Gaming aficionado Daniel Konstantinovic, a print and digital news senior from New York City, said today's gesture was "a nice surprise. I've been saving up parts to build (a computer). Now I'm going to sell them back."
For the one student who didn't attend class today, no worries. A classmate looked out for you, and he's holding onto your laptop for you. Hopefully.
Updated: October 30, 2020
Related Stories
Expand All
Collapse All
---