J-School alum Ryan Brown, BJ '13, moves up in copywriting world, establishes himself on the big stage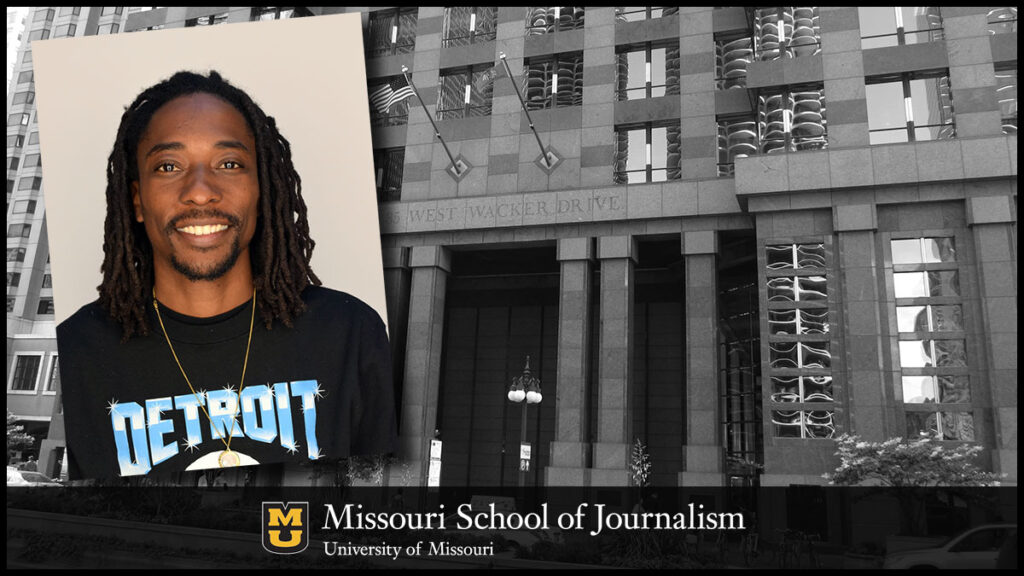 Ryan Brown, BJ '13, first landed on the Mizzou campus during a high school journalism workshop. Liking what he saw, Brown enrolled at Missouri, moved quickly through his introductory classes within the J-School and honed in on his passion of copywriting.
By Jerry Duggan
Chicago, Ill. (March 10, 2020) — Ryan Brown, BJ '13, is a creative through and through. He showed this from the start, creating videos for his own YouTube channel while in high school. That creative streak has continued to today at his job as a copywriter at one of the most prestigious advertising agencies in the world, Leo Burnett in Chicago.
The triggering moment that led Brown on his life path was one simple trip set up by his English teacher at Metro High School in St. Louis. Brown's teacher was impressed by his natural writing ability and nominated Brown to attend the annual summer Missouri University Journalism Workshop for high school students.
While at the workshop, he met strategic communication professor Mark Swanson who introduced him to the world of copywriting. It was a natural fit from the start. "Mark saw that I had some ability, but most of all he saw my creative side, and showed me how copywriting would help me express that," he said.
His experience at MUJW led Brown to enroll in Mizzou in the fall of 2009. He knew his path in the School of Journalism was through strategic communication. "I was always interested in brands and marketing because it allowed me to express my thoughts in a lot of different, original ways," he said. "News writing felt too strict to me, and didn't allow for enough freedom of expression."
Always ambitious, Brown quickly moved through the introductory classes within the J-School and honed in on his passion of copywriting. He developed a portfolio early on in his junior year and kept adding to it to show the breadth and depth of his skillset and creative ideas.
"I was very determined to succeed, but I also had the attitude of 'If I want to get results, I have to put in the work,'" he said. "I knew that if I was going to be successful in this business, I had to go out and make a name for myself and show people what I was capable of."
Along with his coursework in strategic communication, Brown immersed himself in a number of extracurricular activities including the campus chapter of the National Association of Black Journalists (NABJ) and coaching a club basketball team. He was  also part of a hip hop group called "Souls of Liberty" that played around campus and the larger Columbia community.
Upon graduation, Brown was hired as a junior copywriter for Moosylviania in St. Louis. He credits "Moose" with getting his foot in the door in the professional advertising industry. "Moose gave me the fundamentals needed to be successful at any agency," he said. "My experience there showed me the ins and outs of being a copywriter."
From there, he took a position with RPM Advertising in Chicago, which gave him more exposure to big name brands. This also marked the fulfillment of a personal goal of Brown's, which was to work (and be successful) in a big city market. While at RPM, Brown worked on the side as a freelance writer for Blavity, a culturally-forward magazine focused on black entertainment and culture.
His stint at RPM took him to Leo Burnett, where he's been since June 2018. Although his rise in the advertising world may seem like it was easy, Brown is quick to point out that it has only been through a lot of hard work, and his journalism foundation, that he has gotten to where he is today.
"I'm still a journalist at heart, honestly, but there's more than one way to be a journalist," he said. "I like telling stories for brands, through big ideas. I had always wanted to express myself creatively, but didn't know how to turn that into a career – and MU helped me scratch that itch."
Updated: November 11, 2020
Related Stories
Expand All
Collapse All
---