Two Missouri Journalism Students Win Orbit Gum Spotlight Series National Design Contest
Their Winning Pack Designs Will Appear on Store Shelves in December
Chicago (Nov. 22, 2011) — Two Missouri School of Journalism students are grand-prize winners in the national Orbit Spotlight Series Design Contest.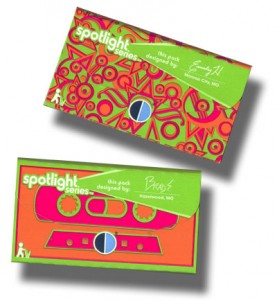 Emily Herron and Brad Siegler each received a $5,000 cash prize and will see their design and personal signature featured on-pack when the series of MyFruit gum packs hit store shelves in December. The designs will remain on-shelf through the end of February. Both Herron, from Monroe City, Mo., and Siegler, of Hazelwood, Mo., are studying strategic communication at the school.
A total of eight designs were chosen as winners out of the hundreds received by the company from students at the nation's most competitive design, art and communications programs. Participants were asked to create an original pack design for Orbit gum's latest MyFruit gum flavor, Melon Remix. Entries were judged on the basis of originality, the design execution and the use of a color palette. The designs are the first in a crowd-sourced gum packs series planned by parent company Wm. Wrigley Jr. Company.
"The effort and overall quality of work we received from the student designers far exceeded our expectations," said Victor Mehren, the company's marketing director.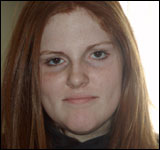 Herron's pack design was inspired by the bright and vibrant colors of the Melon Remix gum flavor, which reminded her of the summer season. She experimented with various shapes in Photoshop to create graphics that resembled the sun, the waves and the ocean.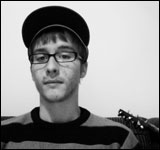 "Nothing about this design was supposed be subtle," Herron said. "It's chaotic but still maintains an overall aesthetic throughout, which is what I was aiming for."
Siegler found inspiration in his musical roots and the retro-color scheme. The rectangular shape of the gum pack resembled a cassette tape, which is the focus of his design concept.
"I was worried that without the use of black and white, I couldn't make a cohesive design," said Siegler. "However, the neon colors really sparked my 1980s ideology and seemed to fit really well with my music theme."
The other winners, in addition to Herron and Siegler, are:
Amber Billings, University of Minnesota in the Twin Cities.
David Charvat, Savannah College of Art and Design.
Omar Chavez, University of Texas at El Paso.
Josh Hames, The College of Visual Arts.
Amanda Kelley, Art Institute of Michigan in Detroit.
Amanda Moriarty, Illinois Institute of Art in Chicago.
Orbit gum will invite consumers to participate in the next phase of the contest through the launch of an interactive application on the brand's Facebook page that generates pack designs based on each individual's Facebook life. Users will be able to fine tune their design before submitting into a gallery in which Facebook fans can vote on their favorite packs. Each entrant also will be able to campaign for votes for their pack design to appear in stores nationwide.
About Wrigley
The Wm. Wrigley Jr. Company is a recognized leader in confections with a wide range of product offerings including gum, mints, hard and chewy candies, lollipops and chocolate. The company has operations in more than 40 countries and distributes its world-famous brands in more than 180 countries.
Updated: June 4, 2020
Related Stories
Expand All
Collapse All
---