Design Students Create Snapchat Geofilter for Journalism Graduation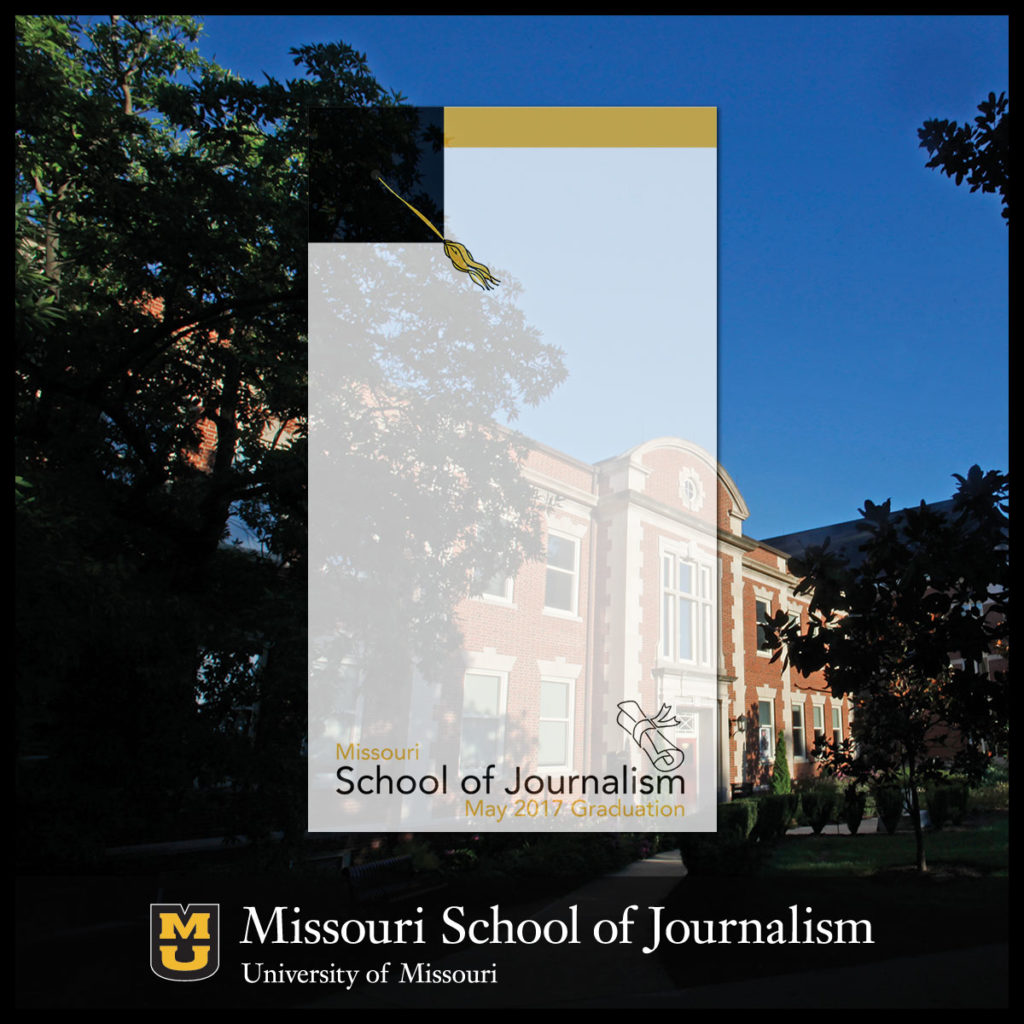 It Will Be Available from 10 a.m. to 2 p.m., Sunday, May 14, at the Hearnes Center
Columbia, Mo. (May 11, 2017) — A geofilter will be available to all Snapchat users in conjunction with the Missouri School of Journalism's graduation ceremony. Users can access it from 10 a.m. to 2 p.m. Sunday, May 14, at the Hearnes Center on the University of Missouri campus.
Students in the spring Fundamentals of Design class taught by Renee Martin-Kratzer learned how good design principles apply to social media. For extra credit, the students were encouraged to submit a geofilter that could be used at graduation. Teaching assistants Julia Terbrock and Morgan Seibel led Martin-Kratzer's students in this assignment. The geofilter is placed on top of a photo.
Renee Molner's design was chosen for its effective use of color and typography.
A general University of Missouri graduation-themed filter also will be available on Francis Quadrangle starting at 8 a.m, Friday, May 12, through 6 p.m., Sunday, May 14.
Updated: August 15, 2019
Related Stories