Journalism School to Recognize 136 Graduates during Fall Commencement
Columbia, Mo. (Dec. 7, 2007) — The Missouri School of Journalism will recognize its 136 fall graduates during commencement ceremonies at 6 p.m., Friday, Dec. 14, at Jesse Auditorium in Jesse Hall. Family and friends of the graduates do not need tickets to attend. Seating will be open.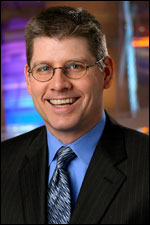 Graduate degrees will be awarded to 31 students, including two doctoral candidates and 29 master's recipients, five of whom completed the School's online degree program. Missouri, the world's first school of journalism, also was the first to award undergraduate, graduate and doctoral degrees in journalism.
Of the 105 undergraduate candidates, 12 studied convergence journalism; 21, magazine journalism; 10, newspaper journalism; eight, photojournalism; 13, radio-television journalism; and 41, strategic communication.
Overall, 37 graduating seniors, or approximately 35 percent of the class, will be recognized with Latin honors. These students have at least a 3.5 grade point average for their last 60 graded credit hours.
The top 10 percent of the School's graduates will be inducted into Kappa Tau Alpha, a journalism honor society founded at the School in 1910 with the goal of uniting students of exceptional achievement from the nation's leading schools of journalism and mass communication. The induction ceremony and reception will be from 3 to 4 p.m., Dec. 14, in the Student Lounge in Neff Hall. This year's inductees are:
Bachelor's Candidates
Kurt M. Austin
Chris Blank
Jason Borseth
Alison Fonte
Ben Fredman
Annie Guo
Taylor Little
Katie Roehrick
Angela Yang
Master's and Doctoral Candidates
Traci Angel
Jordan Deatherage
Kara Krautter
Hyunjin Seo
Brendan Watson
Craig Weiland
The alumnus speaker will be John Anderson, BJ '87, the award-winning anchor of ESPN's flagship program, SportsCenter. Anderson came to ESPN in 1999 from KPHO-TV in Phoenix, where he was a weekend sports anchor from 1996 to 1999. He had worked previously as a sports reporter and weekend anchor at KOTV in Tulsa, Okla., and as a sports photographer and reporter at KTUL-TV, also in Tulsa. He began his career after graduation at NBC-affiliate KOMU, the only university-owned commercial television station that uses its newsroom as a working laboratory for journalism students.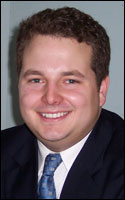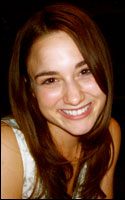 While at Missouri, Anderson was a four-year member of the men's track team, serving as captain his senior season. A native of Green Bay, Wis., Anderson received The Associated Press Television Award in Arizona for outstanding performance in broadcast journalism in 1997 and the Outstanding Sports Feature Reporting Award from the Oklahoma Chapter of the Society of Professional Journalists in 1994 and 1995.
The Master of Ceremonies will be Micah Wiener, a radio-television journalism major from Austin, Texas. Wiener will graduate with a minor in sociology as well. He is a sports reporter for KOMU and covers the Capitol in Jefferson City for CBS-affiliate KMOX, a radio station in St. Louis. Among his other activities at Missouri, Wiener was president of Kappa Alpha Order and served on the Greek Judicial Board.
Anna Vitale, a magazine journalism and music major from St. Peters, Mo., will serve as the student graduation speaker. Vitale has been a writing intern at Retail Jeweller magazine in London and a freelance writer for Inside Columbia. She will move to Birmingham, Ala., in January to begin an internship with Southern Living.
Further information about the commencement ceremonies is available from the MU Commencement website.
---
Text of Commencement Speech by John Anderson, BJ '87
Thank you for the applause. Thank you also to all of you for having me.
If I could just ask one quick question before I start: Who had the genius idea to schedule graduation during Friday happy hour?
And thus we move soberly ahead…
To those of you wearing caps and gowns this evening, I congratulate and salute you. College is finished. You did it. You successfully made it through the world's first and foremost school of journalism. Although I truly believe that in my heart, I also figured it wouldn't hurt to suck up to the brass a little.
My name is John Anderson, and I work in cable TV. Twenty years ago I sat in Jesse Hall Auditorium and received my Bachelor of Journalism degree from Mizzou.
And if I am to be completely honest with you, as a proud grad, a charter member of the Walter Williams Society and an active member of the Alumni Association, I think we could have done better with our commencement speaker tonight.
A lot better.
Seriously, two weeks ago I was in a bar in San Antonio drinking beer with graduating senior Charlie Hannema. Now this.
Can I, please, assume we're saving all the Liz Vargas, New York Times editors, descendants of Walter Williams-type high rollers for the J-School's 100th anniversary celebration next year?
See, I do not stand here under any illusions that you know who I am because I am a sports guy. As I was taught often and well here on this campus and by many who remain on this faculty, 70 percent of the viewing audience doesn't give a damn about sports and turns the TV off after the weather.
Although, I was here for the Nebraska game, and I'm wondering when the last time 70,000 people showed up for a school board meeting?
I was asked to speak for only eight to 10 minutes, but, folks, in that time allotment I couldn't tell you about one of the Stop Day parties we held over at 401 South Williams St., let alone impart crucial wisdom you will need once you put those six columns on the Quad in your rear-view mirror!
Hey, you've waited this long. What's an extra 10 minutes?
Actually, even in 15 to 20 minutes, I'll be hard pressed to get in both wisdom and jokes. So in a stunning bit of self-editing, I figure you've had four years of professors here at Mizzou and a lifetime of your parents dispensing wisdom on the world's challenges, I'm just gonna go for the jokes.
You see, I don't recall a single word that speaker Mary Hargrove said in her address to my class two decades ago. I even had to research to find her name – but I'm certain she wasn't funny.
So that's my goal tonight, to be funnier than the president of Investigative Reporters and Editors and special projects editor of the Tulsa Tribune was back in 1987.
Joke #1 – The guys at the Orange Bowl offered me 30 minutes at their Chamber of Commerce presentation tonight, and I told 'em to go to hell.
That out of the way, I would not be earning my all-expense-paid trip to Columbia and free lunch yesterday at the Heidelberg if I do not at least, in minimum, try to leave you with some pearl of wisdom or nugget of truth that you can use as you leave this cradle of learning and head into the big bad world of professionalism.
So here it goes. Stay.
Don't ever leave.
Seriously, you'll never have it this good again.
Stay here forever.
If you're an undergrad, go to grad school. If you have a master's, get a PhD. If you have a PHD, stay and teach.
Just tell your parents your adviser screwed up and they found out you're five credits shy of your degree. As December grads you're already off schedule, so they'll never suspect a thing.
Take this good advice from a guy who took 4½ years and two summers to graduate.
To the parents, guardians and care-givers of tonight's graduates, I know how proud you are, but you should be even prouder.
This is a really, really big deal.
They do not just hand over journalism degrees to howler monkeys at this School, commencement speaker aside.
It is hard to get accepted, the coursework is demanding, the atmosphere is competitive, the deadline pressure is real and getting through is tougher than trying to sleep under Marching Mizzou.
Rest assured, however, these rigors of academia have your children well prepared.
The Mizzou football team caused quite a stir this fall when it earned the No. 1 ranking in the country for the first time since 1960.
A great distinction and truly remarkable achievement, but it pales in comparison to our J-School, which is ranked No. 1 every year.
Columbia, Northwestern, Syracuse, let them go ahead and fight for second. I just know we're No. 1 and always have been, and we have an 11-win, bowl-bound football team to go with it.
Meanwhile, the teams at those other three schools combined to win nine games this year.
Losers!
Here's one other note for the parents.
My first job out of school at KTUL in Tulsa, I earned $7 an hour, part time. Years later my mother told me it had made her sick to her stomach to think that she funded my education at this fine J-School for a position that paid $12,000 a year.
Two years ago, I called her after I signed my most recent ESPN contract, a deal that will pay me over four years a sum it took my father nearly 20 years to make. She then said she wanted to vomit.
What I'm getting at here is that no matter what salary your child makes in this profession, it is bound in some way to give you indigestion.
As for you graduates, we at ESPN have spent millions of dollars of the Disney Company's money doing audience research to learn exactly what it is our viewers like.
We learned two things, basically. Our viewers like sports. Our viewers like lists.
So you are going to get a Top 10 list, and then I am mercifully going to quit talking.
Top 10 Things to Remember as You Begin Your Professional Journalism Career
#11 – We're not math majors, so 10 is more like an estimate than a hard and fast number.
#10 – The "learn something everyday" cliché will require that you, occasionally, ask for help.

Four months into that first job in Tulsa the news director told me I was behind because I hadn't learned how to run the live truck.
I told him nobody had taught me how. He replied, "Did you ask?"
Learning is easy in a lecture hall because you sit there and people teach you.
From now on you have to be more proactive in acquiring knowledge.

#9 – Enjoy this day. You've earned it.

You will have few better outside of a wedding or the birth of children.
This is your day.
You worked for it. You deserve to celebrate it.
And it's real.
Sadly, I can't guarantee you won't wake up at 3 a.m. many times over the next 20 years thinking it didn't happen, because you're naked and you have one last J-School final in a class you didn't attend all semester, in a building you can't find.
So let me just reassure you today is real.

#8 – Professional success is bred here, it is nurtured here, it is fostered here, but it is not assigned here.

That is up to you.
Do not fret if you are not in the top 10 percent of this class or worry that others here seem a bit further along the path. Your career can be whatever you want it to be based on whatever you're willing to put into it.
Likewise, to those of you leaving here with some sense of Mizzou self entitlement: It won't fly. You, too, will need to prove yourself and to work for your success.
Achievement, for any of you, has to be "achieved" – through skill, dedication, determination, sacrifice and, on occasion, a bit of luck.
Example: I fell into my first full-time on-air position when the weekend anchor at my station went to Russia to adopt two infants.
He was supposed to be gone a month. It ended up taking him four months, and he left the business when he returned to the states.

#7 – As you start tomorrow it's great to have a goal, just don't be married to the path.

In fact, enjoy the many twists and turns and unexpected forks you will come upon in the road. Take a chance — don't sit and wait for your chance. Not every couple with fertility issues is going off to Vladivostok.
Here's the atlas of one J-School grad I know well: part-time news photographer, sports photographer, reporter – station switch – reporter/fill-in anchor, weekend anchor in Tulsa.
Weekend anchor, interim sports director in Phoenix.
ESPNews anchor, SportsCenter anchor in Bristol, Conn.
And it's all been a ball. I liked high school football games and swim meets, rodeos and Oral Roberts…major golf tournaments and getting drafted into news on election nights…spring training, the Final Four, the Super Bowl and any college stadium press box that serves chicken fried steak.
In fact, eating chicken fried steak in a press box is the most fun I've ever had as a fully employed grownup.

#6 – Passion is the key.

You have to love what you do because it's not always chicken fried steak in the press box.
A lot of times, it's holidays, weekends and missed weddings. There are 365 days in a year, and I've worked 'em all. And yet on days when I'm off, and something big breaks, all I can think is, "maybe I should go in and help."
True, the pay isn't always good, the hours can be bad and not every story or assignment has Emmy or Pulitzer potential, but that's when your love for journalism and your commitment to the craft gets tested.
So find out what it is you love about this business and be rock solid in it because there are days when that passion is all you'll have to sustain you. It could be writing, or investigating, or interviewing, story telling, helping people, thrill of the chase, the perfect photo, even being on TV – shallow but allowable.
Just make sure you know what it is or go enjoy law school or the PR life.
If you're at all curious, rely on writing, sports and a good creamed gravy.

#5 – While you have your nose to the grindstone, don't forget to look up and around once in awhile.

You're going to meet neat people and tell their terrific stories and go to fun places, so please, do set the stress aside from time to time and enjoy it.
You're not accountants. Your job is going to be far more interesting and entertaining. Be sure to take advantage of it.
Collect some stories and people along the way. And always be awake and alert and in command of your senses so that when the key moment or can't miss story arises, you're ready.
Catch me someday when I'm not getting squeezed for time, and I'll tell you my Lance Armstrong story.

#4 – The job is worth doing regardless of circulation or viewership or readership.

It doesn't matter if you're reporting for one or one million, or in ESPN's case, more than 90 million homes.
Do it well and do it right and do it accurately and do it fairly and do it ethically.
Each of you is talented and prepared. Don't cheat that gift, and don't cheat the responsibility that comes with it. Each single person in your audience is the most important person in your audience.
Tell it to them. And tell it with a cool head and a warm heart.
When I was at KOMU there was one guy standing behind the camera. Twenty years later at ESPN, there's still just one guy standing behind the camera.
Although I will add how curious it is that in small markets I was considered a smart aleck, and now at ESPN, I've grown to become witty and clever.
Anyway, get it right for the camera guy, and all the people on the other side will be taken care of as well.
If you can do that, not mail anything in – ever, you will help build the reputation of the media as doers of good and ambassadors of truth…as professionals, who are far better than angry basement bloggers and cynical message board bullies.

#3 – We are Mizzou and Mizzou is you.

You may be graduating, but you will always be connected to this place.
Trust me on this, too, because in about a month the Alumni Association is going to be calling and asking you for yearly dues. Join up. It's inexpensive, and it helps us grow and share and protect this school. There's a nice calendar in it for you, too.
Besides, when you start making real money both the University and the J-School are going to come looking for a pledge.
And they are fierce like badgers.
These people would charge admission to see the stone lions if they could figure out a way to not back-up people getting into Neff Hall and the Quad.
This place is looking to raise a billion dollars. We're at, what $850-some million, yeah, and they're coming to you guys for the last $150 mill.
In all seriousness, this will always be your University. And, if not at this very moment, you will eventually become nostalgic for Ol' Mizzou.
Might be the Quad or the Columns, or some building or a boy, or a game, or a girl, for sure, Harpo's.
I encourage you to stay connected to campus and your classmates or anybody that has MU BJ behind his/her name.
You're officially in the mafia now. And we will return your calls.

#2 – I may not return your text.

Please, I'm begging you. Protect the language. Words, or so it appears to me, are becoming an endangered species.
Use words. Use the right word. Spell out words. I'm not against technology and texting and Treos and BlackBerrys, but the world and all the words in the English language are being IM'd…BFF'd…TMI'd…BTW'd and NYOB'd to death.
Four is a number. It is also a word spelled f-o-r, and they are not neatly interchangeable.
And while it may be NBD to you, the matter doesn't make me LOL. It is not GR8, it is a-n-n-o-y-i-n-g (that's annoying), and it needs to stop TSTB.
The field of journalism is based on words. They are our most vital tool. Do not abuse them.
Good words make good sentences. Good sentences make good paragraphs. Good paragraphs make good stories.
Just as the right words ask the right question, and the correct word conveys the correct meaning – thereby avoiding the phrase, "that's not what I meant," even though it's exactly what was said.
And this goes beyond texting. Kids and allegedly educated adults are butchering the written language more and more every day, mostly because nobody writes anymore. The decline started with the telephone, the television made it worse and texting is just dropping it another notch.
I have a spelling dictionary and a thesaurus by my computer when I write every SportsCenter, and while I use abbreviations like MVP and ERA, it is my firm belief the more and better I write, the less I will have to talk.
Yes, ad-libbing is a great and sometimes needed skill in the broadcast business, but it is rarely as good as a well-reasoned and written-out thought. Ad-libs, or remarks made off-the-cuff, are first drafts spoken out loud. Which one of you here ever turned in the first draft of a paper?
Likewise, well-written newspapers, magazines and online content can help lift language and words to their proper place of respectability and importance in civilization.
Now, I do not wish to have anybody give up their PDA or cell phone. I only ask that you write and write well when your job calls for it or leisure time allows for it. And there is time: My track coach here at Mizzou used to tell me he didn't know anybody who didn't waste two hours a day.
So one of these days, take those two hours and write somebody a letter. Not a thank you note or a birthday card, but an honest-to-goodness letter. I guarantee you'll find that person will hold on to it for years and not accidentally delete it from their inbox.
There's a reason the book is always better than the movie: The book is in writing.

#1, finally – The diploma you are about to receive – nobody outside your family is ever going to ask to see it.

I know your future bosses won't because they will witness your educational excellence on the job every day. They will see the Missouri School of Journalism in your ability and your work ethic.
They will see it in the composition of your photography…
The wording of your questions…
The quality of your interviews…
The energy of your on-air performance…
The originality of your ads…
The professionalism of your conduct and your devotion to the field of journalism.
And I am certain, above all else, they will recognize it in your writing: Writing that is creative, coherent and concise – notice the well-ingrained Missouri School of Journalism use of three's and alliteration in that last sentence – and writing that will always be based on the correct words!
Thank you for the honor of letting me speak here tonight. My congratulations, again, to all of you.
---
Text of Student Speech by Anna Vitale
In preparation for these remarks, I read over every great commencement speech I could find on that wonder of academic wonders, Google. Let me tell you, there were a lot – 1,180,027, to be exact. Reading all of them took a long time. Almost as long as we spent studying for Sandy Davis' Communication Law final. Brown vs. Board of Education, anyone?
So, here we are. We count many of those among us as friends, and this experience wouldn't have been nearly as meaningful and entertaining without you. Collectively, we've certainly been through a lot together. I'd like to illustrate this now using a short, numerical list. (FYI – This is called "Service Journalism.")
We all strategically mapped out our luminary careers here at the J-School so that we could graduate in December, thereby giving us an edge in the job market on all of those unsuspecting May graduates. Wait, you didn't do that? Actually, you transferred here, changed your major seven times and then studied abroad twice before your parents threatened to cut you off and now you're graduating a year-and-a-half behind schedule? Yeah, me, too. It's OK.
We all survived our required journalism courses, where we cheerfully joined hands and voices to complete group projects while participating in online discussion boards. I think it's safe to say that this was a unique bonding experience for each of us.
This last one is serious and will act as a transition, so if you're panicking about not having anywhere to live come Jan. 1, now is the time to refocus. We'll talk about the living situation in a minute. Ahem, No. 3: We are all communicators.
I'd venture to say this communicator thing is relevant in a big way. How do I know this? Because I, like many of you, flailed a bit before finding my home here. I was – please don't laugh – a biochemistry major. And it was in fact my lab partner who pointed out during that brief nightmare of an era that I talk way too much to ever succeed in biochem.
My story, like yours I hope, has a happy ending. And it's that I found a place for people like us – the Missouri School of Journalism. The J-School is the place where we've learned to weave stories aurally, visually and through writing. At the heart of it, this is who we are and maybe why we talk so much. We're storytellers, and this is why I'm not worried – and maybe you're not either – about "the future of journalism," our favorite question here. I'm not worried because every society needs stories and people to tell them. I guess I just don't believe that storytelling can be outsourced. Maybe I'm wrong. Maybe we're all headed to hell in a hand basket carried by Rupert Murdoch. But maybe I'm not. And maybe we're the ones who are going to prove it.
I've found a home here, and, in your own way, I hope that you have, too (and not just because you sometimes slept on the floor of the Missourian). Maybe you found a mentor in one of our stellar professors. Or scored a career-directing internship with the help of our professional staff. Maybe you know every person here, and if so, we applaud you for spending more time on the roof of Harpo's than in the design lab and still managing to graduate. I hope that the stories you covered and the ad campaigns you helped to create were meaningful to you. I hope that there was at least one class you can look back on and think, "Hey, that was pretty neat." Mostly, I hope you have no regrets, because I think regret is too heavy a load to carry on your way out the door.
We're leaving. There it is. As cheeseball as it might sound, the time has come to find new homes. Hopefully not on the streets of Columbia, but if you're really desperate, my parents said you could live with my family. Right, Mom?
Are we ready? I think we are. I don't think you could get this far in this place and not be. I think the J-School imbues you with its history, its lessons and its worth whether you're paying attention the whole time or not. And that, to me, is a beautiful thing. It means we've been a part of something that's bigger than any one of us on our own. Something that doesn't rely on you or I to go, but is certainly benefited by our presence, our efforts. While on campus to receive her Missouri Honor Medal this fall, Ruth Reichl, editor of Gourmet magazine, advised us – in the job hunt and in life – to seek out people with interesting minds and a lot of energy. How thankful I am to have found you here.
Thank you.
Updated: January 13, 2020
Related Stories
Expand All
Collapse All
---