Missouri School of Journalism to recognize 128 students at Dec. 13 commencement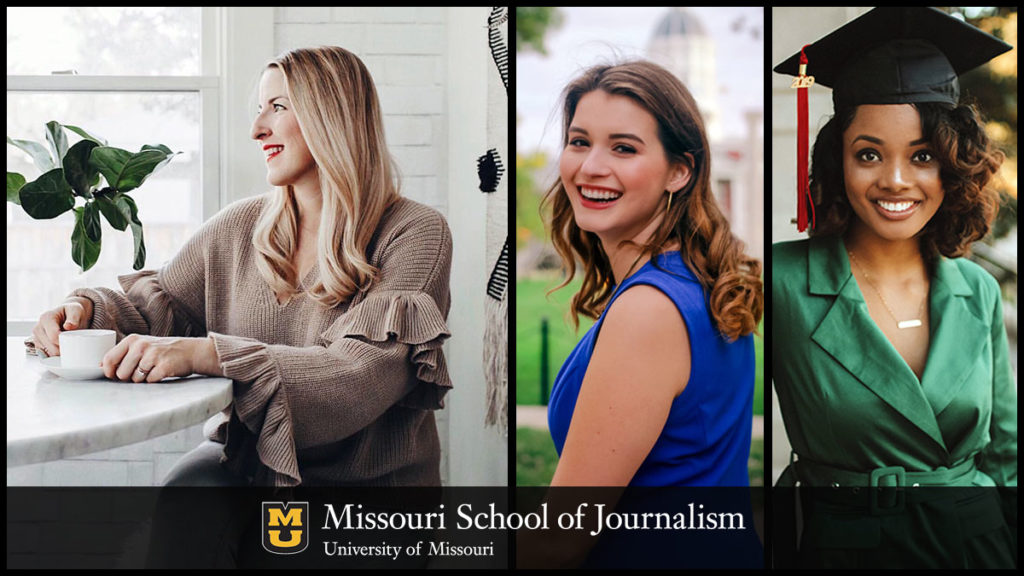 The alumna speaker for the School of Journalism's Dec. 13 commencement ceremony will be Sarah Copeland, BJ '99. The student speaker will be Lindsey Wilkerson with Jennifer Fowler serving as master of ceremonies.
Ceremony scheduled to start at 6:30 p.m. in Jesse Auditorium.
Columbia, Mo. (Dec. 3, 2019) — The Missouri School of Journalism will recognize 128 students at the 6:30 p.m. commencement ceremony on Friday, Dec. 13, in Jesse Auditorium. Seating is open, and no tickets are required.
A link to a live stream of the ceremony will be available on the MU Graduation and Commencement Live Streaming page.
Graduate degrees will be awarded to three doctoral candidates and 34 master's students, five of whom earned their degree online.
Of the 93 undergraduates, 53 focused on some aspect of journalism; 40 on strategic communication. A total of 34 graduates earned Latin honors by achieving at least a 3.5 grade point average for the last 50 credits.
The top 10 percent of the School's graduates will be inducted into Kappa Tau Alpha, a journalism honor society founded at the Missouri School of Journalism in 1910. The KTA reception will be held before the ceremony from 3:30-4:30 p.m., Friday, Dec. 13, in the Fred W. Smith Forum, Room 200, in the Donald W. Reynolds Journalism Institute. The 10 new members of Kappa Tau Alpha are:
Doctor of Philosophy: Ayleen Cabas-Mijares
Master of Arts: Katlin Connin, Lauren Kight
Bachelor of Journalism: Alexis Cettina, Brooke Collier, Jordan Helterbrand, Isabel Lohman, Samuel Mosher, Briana Savidge, Lindsey Wilkerson
The alumna speaker will be Sarah Copeland, BJ '99, an award-winning writer, tastemaker and curator of good living. She is the author of the books "Feast," "The Newlywed Cookbook" and her latest, "Every Day is Saturday." The former Food Director at Real Simple magazine and a Food Network veteran, Copeland has spent two decades bringing her live-full philosophy to homes across America. With a focus on whole-foods ingredients and an appetite for life, her words and recipes inspire confidence, vitality and joy.
Copeland spent several years as a chef in New York City and St. Tropez, France. She is a graduate of the Institute of Culinary Education and the Institute for Integrative Nutrition. As a trained journalist and a Missouri School of Journalism alumna, Copeland is passionate about storytelling. She and her writing appear regularly in top publications including The New York Times, Food and Wine, Saveur, Martha Stewart Living, Better Homes and Gardens and Food Network Magazine.
Copeland is a long-time advocate for food equality for children. She's spent over a decade teaching nutrition to children and parents across New York State, advocating for better school lunches, organizing and designing school gardens and curriculum, and leading in grass-roots community fundraisers to end hunger through her ten-year partnership with FEED foundation. Learn more at Edibleliving.com.
Lindsey Wilkerson will present the "Thoughts of the Class." She focused her studies in radio-TV anchoring and reporting, with a minor in political science, and also will graduate with a multicultural certificate and a general honors certificate from the Honors College. Wilkerson is also currently a second-year law student at Mizzou Law. She is enrolled in the MU Law Scholars program, an accelerated joint degree program that allows her to complete both her Bachelor of Journalism and Juris Doctorate degrees in six years. As part of her broadcast studies, she worked at KOMU 8 News, the mid-Missouri NBC affiliate, and covered a variety of topics, ranging from investigative stories to breaking news. After completing her law studies, Wilkerson plans to use both degrees to become either a legal analyst or an attorney specializing in protecting journalists' First Amendment rights. Wilkerson is a graduate of Logan-Rogersville High School in southwest Missouri.
The master of ceremonies will be Jennifer Fowler, who studied strategic communication with an emphasis in public relations and a minor in Leadership and Public Service from the Office of Service-Learning. She completed a summer internship with global public relations firm Weber Shandwick in St. Louis and represented the School of Journalism at the Publicis Multicultural Talent Pipeline in Atlanta, Georgia. Fowler served as a public relations account executive for the MOJO Ad agency, the School's professional services advertising agency that focuses on the YAYA (Youth And Young Adult, 18-to-24 age demographic) market. She is a member of the Griffith's Leadership Society and has held leadership positions on both the MU Women's Leadership Conference and Desire to Aspire Mentoring Program executive boards. Fowler plans to pursue a career in public relations and experiential marketing. Fowler is a graduate of McCluer North High School in Florissant, Missouri.
__________________________________________________________________________________________________________________________________________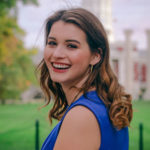 Lindsey Wilkerson
"Thoughts of the Class"
I would like to take a moment to say I'm honored to be given this opportunity to speak at this commencement ceremony, a major milestone in our lives. Tonight, when we walk across this stage, we will be walking into a new chapter.
We all came here from separate places for separate reasons, but tonight, we unite together as graduates upholding some of the most important tenets of our society: communicating with the people around us, standing up for what is right, uncovering the truth, and showing the perspectives of the underdog.
No one promised us taking this road would be easy, but we can see through alumni and our professors that it's rewarding. Whether you worked for the Missourian, Vox, KBIA, KOMU, AdZou or MOJO Ad, we've been tried and tested semester after semester for the last few years.
As Tigers, we are now accustomed to seeing the colors black and gold all around us. For many of us, especially if you were on Tour Team or a Journalism Ambassador, black and gold is probably half of our wardrobe!
The color black is significant as it is required for all other colors to have depth and complexity. Gold represents prosperity, courage, passion, and wisdom – qualities we have all experienced by attending the Missouri School of Journalism. With just a bit of gold, something spectacular can be made – but this precious metal must first be liquefied through a hot fire before something beautiful can be made.
Sounds like us, yes? Haven't we all felt the heat in college – especially our journalism and strategic communication classes – as we learned hard-earned lessons and created memories while attending the world's first, and best, journalism school.
Remember when we thought J2100 was the hardest thing we'd ever done…then we took Advanced Reporting and realized how wrong we were? And when we took 2150, we realized Photoshop, Audition or Premiere inspired some people more than others. And along the way, we figured out our own specialties.
Sometimes we need to go through the fire to mold us into who we are supposed to become: reporters, editors, designers, creatives and more. But those things that challenge you will not burn or destroy you. Instead, these struggles will produce something beautiful in the end. Remember, you are like gold, and pure gold does not tarnish.
Today, my fellow graduates, is the day we celebrate our many accomplishments and how we have been molded and polished into the sparkling gold we really are. In the future, if someone mentions Mizzou is black and gold, you can tell them they are definitely right.
Congratulations, all! Now I'd like to return the microphone to Jennifer, who will introduce our alumna speaker.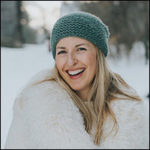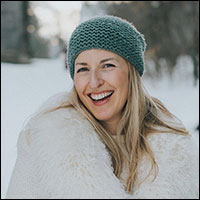 Sarah Copeland, BJ '99
Alumna Speaker
Thank you, Jennifer. And thank you, Dean Kurpius, distinguished guests, faculty, proud parents, friends and our honorees: the graduating class of 2019. Congratulations. It is such an honor to be here with you today.
Twenty years ago this week I was sitting in one of these very seats, staring up at the podium I now stand behind. After the ceremony, I celebrated with my parents and friends at Cherry Street Tavern and a few days later I drove my small sports car 1,069 miles east to New York City – high on life. After 16 hours of driving through the snow, I slid through the Lincoln Tunnel into the heart of the city, parked on 45th street and checked into The St. James Hotel.
Midtown wasn't a very safe or desirable location at the time, but the St. James was the only place me and my friend Jennifer, also a recent MU graduate, could afford – the combined nightly fee of $65 dollars scraped in just under our budget. We learned that the hotel had once been the setting for the 1980's hit movie Big, with Tom Hanks, but it clearly hadn't been renovated or possibly even cleaned in the 19 years since. We had to ask for toilet paper, and prayed that there wasn't a family of mice sleeping under our bed.
On my second day in New York, dressed in a black pencil skirt and pointed boots, I walked the three freezing blocks to Four Times Square, the brand-new Conde Nast Publications building, and started my job as an editorial assistant at Glamour magazine. I understood it was a rare, coveted role for a recent graduate; to be fair, I had sent resumes and cover letters to at least 20 other publications before I landed that job, but the job was mine and I was thrilled.
I assumed I would be met with graduates of the East Coast Ivy leagues – and the other Columbia, but when the receptionist on my floor buzzed to let me back, I was greeted by Amanda Hinnant, now one of your distinguished professors – and several cubicles over was Peter Hemmel, another recent J-School grad. I didn't even know them yet, but seeing them there told me we were united by this fact: none of us let anyone decide for us what we could or couldn't achieve – or where we could achieve it.
I did that three-block commute from the hotel to work for many days, without ever telling anyone – not even professor Hinnant – until I got myself settled.
Within a few weeks, I found an apartment, a roommate, and in the final stroke of reshaping my life – my little red car was towed into the far reaches of Manhattan, 204th Street to be exact. I didn't even know there was a 204th Street in New York City. I made the long trek north on the subway in the cold and dark to get my car out of the pound, crying the whole way. That week my kind parents flew out, drove my car back to the Midwest, and sold it for me, then wired me the money to pay my rent. That didn't go very far – my little red car only got me two months.
I learned that to last in New York City, you need to be made of tough stuff.
Today, New York – and the world – is a much different place. It is safer, smarter, more connected.
Here, too, in this auditorium and in universities across the world, things look different. We are a more diverse group of individuals than ever before.
The students in this graduating class hail from this very state, but also from as far as China and Singapore. We represent many nations, continents, races and religions – which also means your reach as a graduating class has unimaginable potential.
Likely all of you have a personal computer in your pocket from which you can publish, broadcast, fund-raise, inspire, learn and connect with people at every reach of the globe. You don't need to move to New York City to have the career of your dreams. Frankly, some of you could do it from your parent's couch, in your pajamas – though I dearly hope you'll resist the temptation to do that.
Why?
Because the world awaits your particular form of brilliance, and your incredible brand of empathy. The world needs your unique problem-solving and your graphic, detailed storytelling. It needs your inspiration and your aspiration. The world we're living in is so many ways a greater, more evolved, a more empathetic place than it has ever been. Yet, as you well know, we have much work to do.
Fair, honest, heart-felt story telling – the kind I know you are trained and equipped for – is at the core of us going further as a human race. It will make us kinder and more honest. It will ignite innovation to serve and to uplift. It will inspire lasting change, in action and human theology.
But I am not standing here today just to implore you to reach for your dreams, to strive hard and do your best, to show up on time, with enthusiasm and a smile. You are a very decorated, accomplished bunch – and you're no strangers to hard work. Likely if you are here, if you are crossing the stage in your cap-and-gown today, you are already motivated about these very things. That's a great start.
I'm not here to tell you why you must go out into the world and do your good work. I am going to tell you how.
The same way I did. By not letting anyone else but you decide what your story is, or who you become. Not your parents, not your boyfriend or girlfriend, not your best friend. Not your grandparents or your professors and certainly not popular culture.
Only you decide.
I hope most of you know this by now, but just in case, I'm going to remind you: It's okay to think and to dream differently than the person to your left and to your right, the person who birthed you or maybe even paid for your college education, if you were lucky. It's okay to stand out. And it is definitely okay and, yes, scary at times – but absolutely amazing and thrilling – to use your differences to take the road less traveled.
Mine is definitely the curvy, muddy, leaf-scattered path. I can't share every detail of how exactly how I got from a J-School graduate at Mizzou to a photo editor at Oprah Magazine, to a private chef in St. Tropez, to a three-time cookbook author, entrepreneur, and contributor to the New York Times – but I am going to tell you about three seemingly small, simple things people told me I couldn't do, that I did anyway. Three small detours in the road that I decided to take, even when every sign (and sensible adult in my life) was saying "Danger Up Ahead."
When I entered the journalism school, I decided I wanted to study magazine and photojournalism. I was passionate about both writing and photography, and it seemed to me the tools would compliment each other and give me more options.
But I was told I couldn't double-major within the J-School. No one ever had.
"Why not?" I asked.
I kept asking that question to every dean, administrator and professor who would listen, until, little by little, we found a way to make it work. Twenty years later, not one but all of my writing jobs have benefited from my understanding of photography, and vice versa. Today I pick up my camera almost daily and, without writing, I would not be who I am today, not even close. Both fuel my passion for life, and also my income.
My junior year, I was told the J-School wouldn't accept credits for study abroad, but I didn't want to miss out on what I considered a monumental life experience. If you're already guessing I did it anyway – you're right. Yes, it meant delaying my graduation one semester – a not-very-popular idea at the time, but it paved the way for the life I would lead – traveling abroad, living and working in France on several occasions, and later marrying a Hungarian. Today I spend several weeks out of every year putting down roots in his country, where we also own a home and are slowly, quietly building a business.
In my late-twenties, while working as a writer and developer at The Food Network, I won my company's distinguished service award. They told me I had to donate my winnings to an established non-profit. But I had long been dreaming of a non-profit of my own, building school gardens in underserved communities across the United States. I used their "No" as motivation to start my own non-profit umbrella at the Food Network, Good Food Gardens, and build over a dozen school gardens from Los Angeles to Harlem, with the money we raised. It set the stage for the kind of service that would define my decade of engagement in anti-hunger campaigns, and even inspired me to rally fellow parents to build a garden at my own daughters' school.
"I can, and I will" has been the mantra of my life.
I'm not talking about entitlement, I'm talking about grit. I'm talking about not backing down at the first "No," not turning around when you meet a brick wall, but finding a way to either scale it, or tear it down.
I'm not the first one in my family living this story. My dad grew up on a farm in the Missouri countryside, the youngest of six kids, in a home without running water.
This was the 1950s, a time when most urban homes had long had indoor plumbing. He was educated in a one-room school house with his siblings, taught by his own mother. He wanted to be a doctor, and by age ten was pouring through medical texts, but people told him he was just a country boy – he wouldn't get into the big university (which, by the way, was this one), let alone medical school.
My dad went on to complete undergraduate, graduate school and his doctorate at the University of Missouri. Last year, at age 70, he retired from forty years as a physician, with a patient roster over over one thousand, and accolades like Hospital President and Clinical Professor of Medicine on his CV.
I was lucky enough to be raised by parents who said I could do and be anything, whose own life had modeled that if the world says you can't, you dig in your heels and try harder.
But even if that hasn't been your story thus far, you, friends, write the next chapter, and it begins the moment you toss your cap in the air. No one can decide for you what you get to do with what Pulitzer Prize-winning poet Mary Oliver called your one wild and precious life.
As a group, the 24,000 alumni of the School of Journalism live and work all over the world, in all areas of news and strategic communication. They are in front of and behind the camera at TV stations. The doctoral graduates teach journalism studies at universities in the U.S. and abroad. Collectively, they've won the industry's top honors, including the Pulitzer, the Edward Murrow Award, and Pictures of the Year International. They've been invited to show their documentaries at major film festivals such as Sundance. They write books. They're covering news on a community and national level. Some combine journalism with a law degree. Some even write cookbooks.
If you want to graduate from the finest journalism school in the world and one day win a Pulitzer – if that's the deepest desire of your heart, do not let anything stop you – or at least make some waves trying. But also, if you later decide you want to open a flower shop in a quiet corner of Paris, or become a missionary in Cambodia or climb mountains in Nepal, or paint the most important piece of modern art in the 21st century – if somewhere along your journey a surprising path is revealed that wholeheartedly calls your name: Go after it.
We can not let anyone else define who we are – how we see ourselves – or what we get to do with our time here on earth. Not our degrees, or our families, nor our past makes our future: your beliefs and actions do, little by little, day by day.
We are all intrinsically creative beings. You can create your own path for yourself – and I believe the world needs people who are willing to make that choice, now more than ever.
When I graduated from MU, cell phones were brand new and digital photography wasn't even a conversation yet. When I wrote my first book a decade ago, tools for storytelling, marketing, promotion, and self-employment – like personal websites and Instagram – didn't exist. Today they're in the hands of ten-year-olds.
There will always be change, and increasingly, rapid change. Evolve and re-evolve. Be willing to see yourself beyond the roles you've only witnessed – in work or in life. Be willing to step into a script that at this moment, maybe only you can imagine. There won't always be a model, or even a mentor, but don't let that stop you.
For the entire time I was at the School of Journalism, and many years following, I had a Post-It note on my computer that said: "No one ever won a Pulitzer sitting behind a desk." So I got out there, I did internships, I volunteered, I went to culinary school, I moved to Paris, and then I came back. It wasn't a Pulitzer I was after, but life itself.
But how, you ask? How does one – or how did I – keep taking those leaps? How does the life we imagine for ourselves become the life we're actually living? Simply, and practically, we just kept putting one step forward, with whatever tools and information we have available at the time. That simple action became my habit and that habit became my story.
In my seventh year at that job at Food Network – which was a dream job, full of challenge and laughter and growth – I had an opportunity to write my first solo book. It was a dream for me. I brought the news to my employers, and they told me not only that I couldn't write it, but if I did, I would lose my job. "Why?" I asked. Again and again I asked, and again they said no. So, I left the company and wrote not one, but three award-winning books – and figured out a way to not only cover my salary, but more than double it working for myself.
Graduates, your greatest asset isn't your degree, or that killer internship you had last summer. It isn't your portfolio, or your mile-long list of extracurriculars. It isn't who your parents know or don't know. It isn't good luck, blind faith, or sheer hopefulness, either.
It is your unwavering commitment to do the most powerful thing – to take the first step forward on your own, curvy, leaf-scattered path.
From there, it is your unwillingness to be defined by others matched only by your unwillingness to quit – that will help you write the greatest story of all: your story.
That doesn't mean you won't be drawing on other sources for support: your parents, your friends, your mentors, your faith. These people and ideals are integral to the fabric of success; but no matter how well-meaning, they can't do it for us.
Not even God will do it for us.
No matter where you come from, or the stories you've been told about your life, no matter how supportive and loving your family and friends are, or not, you, dear graduates, are your greatest advocate.
Show up for your story. Write and rewrite the script. Make it beautiful, make it real, and most importantly, make it distinctly you. Your individualism, your voice, your story are all deeply needed here.
Thank you.
Updated: November 10, 2020
Related Stories
Expand All
Collapse All
---