Missouri School of Journalism to Recognize 135 Students at Dec. 13 Commencement
The Ceremony Will Begin at 3:30 p.m. in Jesse Auditorium
Columbia, Mo. (Dec. 6, 2013) — The Missouri School of Journalism will recognize a total of 135 graduates at its commencement ceremony at 3:30 p.m. on Friday, Dec. 13, in Jesse Auditorium. Seating is open, and no tickets are required.
Commencement Addresses

The text of the speeches given by Michelle Clemens and Margaret Engel, BJ '73, appear at the bottom of this news release.
Graduate degrees will be awarded to six doctoral candidates and 47 master's students, three of whom earned their degree online.
Of the 82 undergraduates, 35 studied strategic communication; 14, radio-television journalism; 10, magazine journalism; 10, print and digital news; 9, photojournalism; and 4, convergence journalism.
Out of the graduating seniors, 23 (28 percent of the class) earned Latin honors by achieving at least a 3.5 grade point average for their last 60 credit hours.
The top 10 percent of the School's graduates will be inducted into Kappa Tau Alpha, a journalism honor society founded at the Missouri School of Journalism in 1910. The KTA reception will be held before the ceremony from noon-1 p.m., Friday, Dec. 13, in the Palmer Room (100-A) in the Reynolds Journalism Institute.
Kappa Tau Alpha inductees are as follows:
Doctor of Philosophy
Patrick Ferrucci
Edson Tandoc
Master of Arts
Kathryn Artemas
Emily Garnett
Kerry Leary
Kelly Moffit
Paul Reilly
Matthew Veto
Bachelor of Journalism
Emily Giffin
Brooke Hofer
Lisa Kossover
Joseph Simmons
Claire Taylor
Ruohan Xu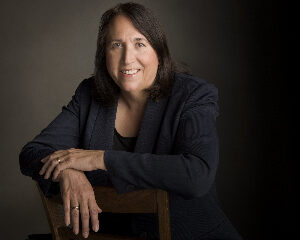 The alumna speaker will be Margaret Engel, BJ '73. Engel directs the Alicia Patterson Journalism Foundation, which gives grants to investigative reporters and photographers across the globe in the name of Alicia Patterson, the founder of Newsday.
Previously Engel was the managing editor of the Newseum, the museum of news, helping in its 2008 creation. She was a reporter for the Washington Post, Des Moines Register and Lorain (Ohio) Journal. Engel was a Nieman Fellow at Harvard, studying worker health and law.
Engel co-wrote "Food Finds: America's Best Local Foods and the People Who Produce Them" with her twin Allison, and helped turn the book into a show for the Food Network, where it ran for seven years. She and her twin wrote the play "Red Hot Patriot: The Kick-Ass Wit of Molly Ivins," which stars actress Kathleen Turner and has had record-setting runs in Los Angeles, Washington and Philadelphia. The play is published by Samuel French Co. and has been produced under license in 14 other cities.
Engel and her husband, Bruce Adams, wrote three editions of a Fodor's travel guide to America's baseball parks, with the help of their children, Emily and Hugh. She also wrote "How to Act Like a Kid," describing the world of young performers, for the Disney Company.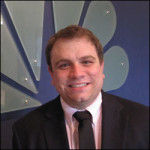 The student speaker will be Michelle Clemens, a radio-television reporting-anchoring major, political science minor and multicultural certificate recipient from Chicago. She began working as a production assistant at KOMU-TV during her freshman year, later reporting and anchoring there as part of her studies. Clemens interned with ABC News in Washington, D.C., where she produced multiple pieces per day for all ABC-affiliate stations. ABC News rehired her to assist with its 2012 election coverage. Clemens is a member of Kappa Delta Sorority. She plans a career as a television news reporter.
The master of ceremonies will be Addison Walton, a radio-television journalism major from San Antonio. Walton served as secretary, recruitment chair and academic chair for Acacia Fraternity. He was the vice president and secretary for the School's Online News Association and was a member of the MU chapter of the Radio-Television Digital News Association. Walton also was the public address announcer for the MU diving team for two seasons. He has interned with KSAT-12, the ABC affiliate in San Antonio and Fox News Channel in New York City. Walton will begin his job as a news producer for WDSU-TV, the NBC affiliate in New Orleans, after graduation.
Michelle Clemens
Thoughts of the Class
Friends, family, and faculty: Good afternoon, and welcome to the Missouri School of Journalism's December 2013 graduation ceremony.
Fellow graduates: Welcome to the rest of your life. Things are about to change. For one thing, you're not going to be living at the J-School anymore, so you might want to let people know to send mail somewhere else.
Some of you have been dreading this day. The real life just doesn't seem as fun as Harpo's. Others have counting down the days. If you're like me, you can't believe this day has come. Didn't we just move into our freshman year res hall? But at the end of the day, in the words of a Frank Sinatra song, I believe the best is yet to come.
More on that in a bit.
Family: Thank you. Thank you for supporting us every step of the way. Thank you for allowing us to travel to the middle of Missouri in order to attend the best journalism school in the country. Thank you for answering the phone and listening to us cry when we were so frustrated with a class it brought us to tears. And thank you for the surprise $5 Starbucks gift card when that happened. Because in addition to the J-School, you know we also lived at Starbucks, too.
We seriously couldn't have done this without you, and it means the world that you're here today.
Professors: You taught us so much. Sure, you taught us AP style and how to use a camera, but you taught us so much more than that. You taught us how to manage our time and that things don't always come easy. We learned teamwork in Cross-Cultural, and hours in the broadcast or photo labs, Lee Hills Hall, and the agencies taught us to never give up. These are skills we'll be able to use for the rest of our lives. You taught us the Missouri Method.
So, fellow graduates, your time as an undergrad is coming to an end.
In just a few minutes you'll be able to put on that alumni t-shirt. And a few years down the road, you may not be able to remember every deadline you had to meet while in school, but you'll be able to tell some stories about your time on this campus.
But don't forget to look ahead. Go ahead and live your dreams. You're obviously pretty driven as you're about to graduate the best journalism school.
Welcome to the rest of your life. The best is yet to come.
Congratulations! We did it!
Margaret Engel, BJ '73
Alumna Speech
"Information is it." Christiane Amanpour, the famed foreign correspondent for CNN, said this. It's the kind of motto that rattles around in your head.
Hold that thought when you hear of yet another disruption in journalism. Please remember that all the change involves simply how news is transmitted, and the profession has been through this before, several times. I thought about that frequently when we were preparing cases at the Newseum, filling them with disrupters like the telegraph, Art Deco radio microphones and early television sets in massive wood cabinet.
If you want to stay ahead of change, I'm here to tell you that you made the right choice in choosing to study at the Missouri School of Journalism.
No, you will not graduate from here and work at the Cleveland Plain Dealer for the next 40 years. The gold watch careers are gone, but if you've got the curiosity and interests of most journalists, that's a good thing. Knowledge a mile wide and a dime thin doesn't do well staying in one place. But it will allow you to be nimble, flexible and adaptable to whatever new transmission system comes along. It takes more courage, spirit and enthusiasm to take responsibility for yourself instead of letting a well-established corporation dictate the terms of your life. And you'll be more alive.
You will be a sequential worker, much more approaching what Walt Whitman and Ralph Waldo Emerson determined was the way to live life – with multiple careers and experiences.
But at this school, at this time, you've learned all the skills that will prepare you for that kind of flexibility. You know how to read, write, listen, ask questions and see all sides of an issue. You've learned perseverance, truth and fairness. These are the skills for the 21st century workforce, however your thoughts and words are communicated.
You have curiosity. You are storytellers. You are versed in ethics and fairness. Your training here helps you be the electronic shepherds through the avalanche of words swirling around us.
Keep evolving. This itinerant workforce that America has created will help you in that endeavor. Evolutionary biologists find it's a laudable way to improve human group behavior. Schedule in creative brain time, finding that offbeat lecture, book or documentary. I know a long-married couple that surprises each other once a month with exploring a new part of their city neither has seen before.
In a recent book, broadcast journalist Lu Ann Cahn details how she embarked on a year of firsts. It was in reaction to the constant changes in our business that made her feel out of touch with the world. She did something new everyday, from riding a mechanical bull to smoking a cigar to shoveling horse manure and rappelling into an underground cave.
You'll be too busy trying other firsts in your new lives to follow her example every day, but trying it each week or month is a great, life-affirming idea. This university experience forced you into firsts each semester. Keep Mizzou in mind, and keep creating adventures for yourself. Don't get stuck.
One of my favorite films is one by Alexander Payne from 2002 titled "About Schmidt." It stars Jack Nicholson as a clock-watching soon-to-be-retiree in Omaha who has no idea what to do with his life. The filmmaker not only gets every Midwestern detail right, he gets the paralytic fear of taking first steps and treading somewhere unknown.
It is a universal feeling to wail, "I don't know what I want to do!" Acknowledge it. Embrace it. Nearly everyone feels that way either periodically or if they're a tragic case, almost constantly. Just break out and try something. It's no longer a mark against you to job hop, and you shouldn't much care about resume judgers anyway. It's your life to create. Just don't stagnate waiting for that perfect job. Jump in and try wildly different work experiences. They all add up.
Working in a variety of fields will teach you the essential truth I've learned about work. It's almost all about your personality. Not your credentials. Not your seniority. And not always your talent. I've had friends who bemoan that their bosses don't recognize that their skills and experience far outweigh lesser lights who have surpassed them. My friends cling to the belief that life should be fair and a total meritocracy.
That myth forgets the human element. You'll get hired, and you'll advance because people like you. It's often that simple. You have to have the skills, but if they like you, they'll make exceptions for lack of experience. They'll teach you the skills. But if you can't read people and understand social situations, you will be fighting a cruel tide your whole life.
How's this for retro? Take a Toastmasters course – they're free! – to learn how to talk in front of people. It's a good idea. So is reading that ancient book of wisdom, Dale Carnegie's "How to Win Friends and Influence People." It's hilariously dated in some parts, but its basic messages are things you need if you realize that the phrase "winning personality" doesn't apply to you now.
Your intellectual education has been attended to, as your diploma proves, but the need for your social education starts now.
I hesitate to share this next thought with you because it's from an author who was most popular in the hippy era – you know, that long-ago time when I was at Mizzou, and you could buy his books at the many campus bead and tie-dye shops. But Peruvian author Carlos Castaneda had the right idea about choosing how to use your talents. It has to do with kindness. With each year, I find kindness means more to me than nearly anything else. He said "All paths lead nowhere, so it is important to choose a path that has heart." Use that measure when you're deciding among paths.
It doesn't hurt to add integrity and courage when you're choosing where to go. I have great admiration for Bill Watterson, the cartoonist who drew Calvin and Hobbes, and not just because he grew up in my tiny hometown of Chagrin Falls, Ohio, population 5,000. My younger brother went to school with him, and Bill married my civic teacher's daughter. Bill could have made many, many millions of dollars by licensing his comic characters and continuing to draw, but gave it all up in 1995. He wanted to do other things with his life than repeat the drawings that gave him early success. He has that ingredient that thankfully is the trademark of every journalist, old and new, in this room. That trait is curiosity. It's the best friend you'll have throughout your career and life.
In the last Calvin and Hobbes comic strip there's a fresh field of snow. The six-year-old, Calvin, is there with Hobbes, his stuffed tiger, and a toboggan. The legend below the two figures is the one we should all imprint on our brains. The tagline reads, "It's a magical world. Let's go exploring."
That is my wish for you. Go explore. Thank you.
Updated: July 21, 2020
Related Stories
Expand All
Collapse All
---