School of Journalism to Recognize 499 Graduates at Spring Commencement Ceremonies
Columbia, Mo. (May 9, 2008) — The Missouri School of Journalism will recognize its 499 May and August graduates during commencement ceremonies at 2 p.m., Friday, May 16, at Mizzou Arena. Family and friends of the graduates do not need tickets to attend. Seating will be open.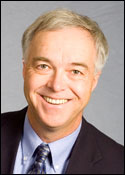 This year's commencement takes place during the School's centennial year. Special speakers for the ceremony include David G. Wasinger, University of Missouri Board of Curators member; Gary D. Forsee, University of Missouri president; and Brady J. Deaton, University of Missouri chancellor. The Missouri School of Journalism was founded on Sept. 14, 1908, as the world's first school of journalism. One year later, Dean Walter Williams awarded the first degree in journalism to Charles Arnold. The School will celebrate its centennial on Sept. 10-12 with the opening of the Donald W. Reynolds Journalism Institute, the advanced studies center for 21st-century journalism.
Graduate degrees will be awarded to 103 students, including 12 doctoral candidates and 91 master's recipients. The class includes seven graduates of the online master's program. The School first made its online journalism program available in the fall of 2001 with two degree offerings, strategic communication and media management. Since then, 15 students have graduated from the program, which enrolls more than 60 students annually.
Of the 396 undergraduate candidates, 14 studied convergence journalism; 92, magazine journalism; 54, newspaper journalism; 24, photojournalism; 75, radio-television journalism; 136, strategic communication; and one studied agricultural journalism.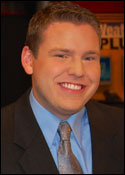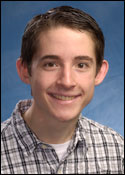 This year's graduating class includes 23 Walter Williams Scholars. The program, created in 2004 in honor of the School's founding dean, recognizes the highest-achieving incoming journalism students at Missouri. To be considered for the program, applicants must earn an ACT score of at least a 33 (1460 on the SAT). Graduating Walter Williams Scholars will wear a red honor cord with their academic regalia.
Overall, 140 graduating seniors, or 35 percent of the class, will be recognized with Latin honors. These students have at least a 3.5 grade point average for their last 60 graded credit hours.
The top 10 percent of the School's graduates will be inducted into Kappa Tau Alpha, a journalism honor society founded at the Missouri School of Journalism in 1910 with the goal of uniting students of exceptional achievement from the nation's leading schools of journalism and mass communication. The ceremony and reception for the 43 inductees will be held in the morning prior to the May 16 graduation ceremony from 10:30 a.m. to noon in the Neff Hall student lounge.
Kappa Tau Alpha Candidates
Doctoral Candidates
Tayo Oyedeji
Master's Candidates
Elena Chadova
Harley Geiger
Young Ah Lee
Dwayne Mamo
Melissa Martinson
Rebecca Norris
Abigail Pheiffer
Alexandra Rampy
Yin-Tzu Tseng
Bachelor's Candidates
Alyssa Appelman
Anne Baxter
Rebecca Bierig
Domenica Bongiovanni
Kathleen Cerve
Elizabeth Chan
Michael Chesney
Mason Coffman
Brittany Davis
Hannah Davis
Karri Ferron
Caroline Ford
Jennifer Gauthier
Andrew Guthrie
Jill Hilbrenner
Amanda Jacobs
Emily Kozicki
Kaitlin Kuhl
Maria Lorenzo
Elizabeth Manring
Amanda Meyer
Olivia Pulsinelli
Ashley Rosenow
Allison Ross
Isabelle Roughol
Emilie Rusch
Madonna Schueler
Kate Schuman
Caitlin Smith
Maxine Springer
Sydney Stonner
Katrina Tauchen
Jessica Witte
The alumnus speaker will be Ken Paulson, BJ '75, editor and senior vice president of USA TODAY and USATODAY.com. For the past 30 years, Paulson has drawn on his background as both a journalist and lawyer, serving as the editor or managing editor of newspapers in five different states and as the executive director of the First Amendment Center at Vanderbilt University. A pioneer in online newspaper content, Paulson launched online newspaper editions in Florida and New York in 1993.
Paulson is widely known for his efforts to inform and educate Americans about First Amendment freedoms and as a strong voice for tougher confidential sourcing policies and ethics guidelines in America's newsrooms. He was the host of the Emmy-nominated PBS program "Speaking Freely" that spanned more than five seasons and 60 PBS markets nationwide. Paulson is also the creator and author of "Freedom Sings," a multimedia stage show that highlights the First Amendment through three centuries of banned and censored music in America. He will co-host "Freedom Sings" when it opens the upcoming centennial/dedication celebration of the School and Reynolds Journalism Institute on Wednesday, Sept. 10, at Mizzou Arena.
As the chair of the American Society of Newspaper Editors' (ASNE) First Amendment committee, Paulson founded and oversees The Liberty Tree Initiative, a new nationwide campaign to build nonpartisan support for First Amendment freedoms. He also serves on the board of directors for ASNE. In 2007, Paulson was named a Fellow of the Society of Professional Journalists, the highest honor bestowed by SPJ. This same year the American Press Institute honored him with the API Lifetime Service Award.
Paulson has earned two degrees: a bachelor's degree in journalism from the University of Missouri and a law degree from the University of Illinois.
The Master of Ceremonies will be Jeremy Maskel, who will graduate with a major in radio-television news and a minor in political science. Maskel has been actively involved with KOMU-TV, several honor organizations and Mizzou Recreation Services. He also served as a speech and debate coach for local high schools. Originally from Apple Valley, Minn., Maskel has interned at FOX9 in Minneapolis and at KRCG-TV in Jefferson City, Mo. He plans to work as a reporter after graduation.
Nathan Birt, a newspaper journalism and political science double major, will serve as the student graduation speaker. Originally from Longmont, Colo., Birt has worked with journalists at Adventure Sports Magazine, the Boulder (Colo.) Daily Camera, the Missouri Press Association, the Detroit Free Press and the Columbia Missourian. He was named "Intern of the Year" at the Detroit Free Press, where he was a 2007 Dow Jones Newspaper Fund intern. Birt has more recently served the Columbia Missourian as a wire editor and has continued to work part time as Web producer for the Detroit Free Press. This fall, Birt will begin the School's five-year master's program and focus in online journalism.
All graduates will receive a copy of the "Class Tribute," a booklet in which seniors, their families and faculty had the opportunity to make a gift in honor of their loved ones and to thank all those who made their success possible. Gifts to the 2008 tribute – in increments of $20.08 – raised $2,211.36 for the Missouri Journalism development fund.
Further information about the commencement ceremonies is available from the MU Commencement website. Paulson and Birt's speeches will be available on the School's website after commencement.
Alumnus Speaker
Ken Paulson, BJ '75
May 16, 2008
Thank you. I'm very glad to be here today to help celebrate your accomplishments at this extraordinary university.
First of all, my heartiest congratulations to today's graduates, and a special salute to the parents and grandparents, friends and family members who have helped make today possible.
Today is special for me as well because of my deep respect for the University of Missouri and this fine school of journalism. Getting an education here was truly a dream come true for me. I was a high school newspaper editor in Illinois, and I wanted more than anything to come to the world's greatest journalism school, but the out-of-state tuition at that time put it just out of my family's reach.
And yet things turned my way in the spring of 1972 when I was a sprinter on my high school track team and posted some good times in the 220 yard dash, drawing the attention of some recruiters. Then came a visit to Mizzou where I spent time with track coach Bob Teel, a fine coach and a very good man. I can still remember sitting in his living room and having him hand me a letter of intent on which I could commit to attending Mizzou. He told me that I needed to take the letter home to my parents, discuss it and decide whether Missouri was the right school for me. He then asked if I wanted a soft drink. "Yes sir," I said. And as he turned the corner for the kitchen, I lunged for a pen. I signed that letter before Teel could come to his senses.
It proved to be one of the best decisions of my life and gave me the opportunity to get an education at a school that absolutely lived up to its world-class reputation. It's made a tremendous difference in my life and career.
But back to the present. I know there's some understandable anxiety among some of today's graduates about the job market, but I will tell you the skills you've developed here—assessing complex topics and communicating clearly about them—will serve you well in any career. Believe it or not, subject-verb agreement is still a very big deal.
You know I've had the opportunity to talk to quite a few of today's graduates, and I've been so impressed by how committed they are to their vision of the future. They know what they want to do with their lives and their careers and there's just a focus that's remarkable.
And I have to confess, that was not my circumstance when I was graduating from the University of Illinois School of Law. I had gone to law school with the idea of becoming a better journalist, but the practice of law was tempting. I struggled with that, but then along came a great opportunity in my final year of law school. At Illinois, they had a program in which third-year law students defend criminal defendants under the watchful eye of the public defender's office. And what an amazing experience: I prepared cases, presented evidence and argued cases to the jury. And I have to tell you after one full year of the program, I had a perfect record: Everyone I defended went to jail. Which left my options kind of limited, actually. I supposed I could have taken an ad out in the yellow pages and said, "Are you Guilty? Feeling bad about it? Hire Ken Paulson."
Well, sometimes life gives you a nudge in the right direction.
And as it turns out, journalism proved to be a pretty good choice for me. The world did not need another mediocre lawyer, and I'd actually been interested in working for newspapers since I was in grade school.
A lot of people have asked what sparked my interest in newspapers. Was there a particular figure in journalism history that inspired me? Joseph Pulitzer? No. Edward R. Murrow? Not really. Woodward and Bernstein? Not so much.
No, my source of inspiration was Kent – Clark Kent.
As a 7 year old, I could not get enough of the Superman TV show or comic books. And when Superman wasn't leaping tall buildings in a single bound, he was Clark Kent, "mild-mannered reporter for a great metropolitan newspaper," who, by the way, helped fight "a never-ending battle for truth, justice and the American way." I knew I was never going to be Superman, but I thought I had an outside chance of being Clark Kent.
To be honest, Superman and Clark Kent can still raise my spirits. When I've had a particularly tough day at USA TODAY, I'll go home break out the DVD box set of Superman and watch an episode.
I'm down to watching it three times a week.
Of course, the real heroes of journalism don't wear capes. They are the courageous men and women who have used the power of the press to make a real difference. They are the reporters and editors who have chronicled injustice and oppression and courageously reported stories that otherwise would never have been told.
And many have paid a price for their courage. The recently-opened Newseum has rededicated its Journalists Memorial, and on the walls are the names of 1,843 journalists representing 115 countries, all of whom died in the pursuit of the truth.
Heroes all.
And yet despite those sacrifices and despite the outstanding work done by so many, there's no question that the public doesn't view us as so heroic anymore. Journalists are widely viewed with suspicion and cynicism.
As an editor, that saddens me, but I also know that all of us who work in a free press need to do a better job day-in and day-out.
For one thing, we have this bad habit of referring to ourselves as "the media," as though newspapers, magazines, Web sites, bloggers, talk show hosts and paparazzi are a monolith that meets every Wednesday at the National Press Club to map out our national agenda.
How ridiculous. We actually meet on Thursdays.
I think we also hurt ourselves with the public when we too frequently turn to anonymous sources, particularly when the sources provide speculation rather than information. The public will not trust us if they don't know where our reporting is coming from.
Our industry also has a disquieting tendency to focus on heat rather than light, emphasizing conflict over consensus, and throwing all of our resources at the controversy of the day rather than the essential issues of the era.
There's also no question that the line between news and celebrity has blurred as Britney and Lindsay have become household names. And yet I understand the temptation for America's editors. If you post a story about Britney Spears getting out of rehab, your Web site will get 20,000 views. If you post a story about the city council meeting last night, your Web site will get 500 views.
If only Britney would show up at more city council meetings…
You know, just this week there was a flap over the racy images of 15-year-old Miley Cyrus, wrapped only in a sheet. Before the controversy broke, I received a message from one of my editors saying that USA TODAY had the exclusive right to publish that in our newspaper, and it was set to go to press that night. Now that photo indisputably would have driven traffic to our Web site and driven the sales of our newspaper, but in the end, we said, "No thank you, that's just not who we are."
Many news organizations reached a different decision on the photo and that's fine. Every news organization needs to decide for itself what it stands for. But it's important to stand for something.
So I do see the warts of our profession, but I also will tell you that I am incredibly proud to be a journalist in part because of the good work that is being done and in part because of events that took place in this country 219 years ago.
You know, it's easy to forget that our current form of government didn't emerge full-blown after people shot at each other at Lexington and Concord. In the early years of this nation, we were governed by the Articles of Confederation, but economic, political and infrastructure needs dictated a change in the late 1780s. The founders proposed a strong central government and delivered a blueprint called the U.S. Constitution.
They were about to reboot America. Now, that's not exactly the phrase they used, but that's essentially what this was: a fresh start for a young nation. But then came the surprise. The American people refused to ratify the Constitution because they were concerned about this strong central government. They'd had one before. It was called a king. And you know how well that worked out.
And after debate and discussion and exploration there eventually came a consensus that we did indeed need a Constitution and a new form of government. And the American people through their representatives came back and said, "We'll give you the power you seek, but you've got to give us some guarantees.
You've got to promise you won't put soldiers in our homes during peacetime; that you will not subject us to unreasonable search and seizure and that our militia can keep and bear arms."
And perhaps most important: "We demand the right to worship the God of our choice and to say whatever we want. And if we're not happy with the way things are going with this government, we reserve the right to petition for redress of grievances; and if we're truly unhappy, we can assemble in the town square and raise our voices in protest. And one more thing we need to have before we ratify this Constitution: We don't know who you are going to put in charge. It could be George Washington, for all we know, but we don't trust even him with that much power. We need a free press to keep an eye on the people in power. We need somebody to act as a watch dog."
That historic day gave every journalist in the business, and every aspiring journalist in this room, a mission, a job—and it had nothing to do with Britney Spears. Those five freedoms of the First Amendment have in fact fueled social progress throughout this nation's history, and the right to speak and write freely has opened up endless possibilities.
Has there ever been a time more packed with possibilities than right now?
You know it's often been said that America is a melting pot. But the pace of diversity has picked up dramatically, and that melting pot is now a 14-speed blender and we are all enriched as a result. You only have to look as far as the headlines. For the first time in this nation's history, a parent can say to a child, without regard to race or to gender, that you can grow up to be president and for the first time, that's not a platitude. It's a possibility, if not a probability.
This is a diverse nation richer in ideas and influences than ever before. And even more exciting is how those ideas can be shared in ever more intriguing ways.
Today we can get the news on paper, online, through cell phones, PDAs, satellite, antenna and cable. But in the end, though, the medium is truly less important than the quality of the content.
Every medium of information has strengths and weaknesses, and you are in a unique position to choose among them. And if you choose wisely, it can make a great difference both for you and this country and the world beyond.
You know, it's customary at this stage for a commencement speaker to wrap it up and to say, "You are about to change the world." But there's no need for that. You have already changed the world.
You changed the world when you decided that you weren't going to pay for music anymore.
You changed the world when you discovered that the most efficient way to communicate was with your thumbs, and that traditional punctuation was purely optional.
You changed the world with your use of MySpace, Facebook and social networking, bringing new meaning to the word "community."
This is a generation that has changed the way the entire nation looks at media, information and communication.
You're part of a smart and engaged generation, and you're going to make media choices different from my generation. Some of you do read the newspaper—bless you—while others turn primarily to the Internet. And others graze, culling information from a wide variety of sources.
But you know what? You're also a generation that has rejected the prefabricated and manipulative. I can't say that about my generation. We bought The Monkees, hook-line-and-sinker. But you demand authenticity and integrity in your music and culture. Don't sell yourself short by accepting anything less in your news sources.
Some say they get their news by reading blogs from the left and then from the right, and they find the truth in the middle. With all due respect, when you read distortion from the left and distortion from the right, you just double the distortion.
Just as the founding fathers "rebooted" this country in 1789, you have the clout and capability to drive this information nation in a positive and powerful way. You can demand substance over sensationalism. Reporting over rumors. Perspective over polarity.
As you head out to work across this country, you are going to discover that you are the most coveted marketing target on the planet. You are young, smart people – with credit cards. Every news and media organization in the world has you in their sights.
You can be selective—and you can demand—and deliver—the best in news and information. Whatever your preferred medium, it's important that we don't settle for journalism lite. If we settle for journalism lite, we'll end up with democracy lite—and we cannot afford to let that happen.
And of course, many of today's graduates can do much more than just shape content as consumers. Even as new platforms and media emerge, we'll count on you – the next generation of journalists and communicators – to embrace some old values.
When we do our jobs the right way,
When we strive everyday to publish reports of integrity and balance,
When we ask the tough questions,
When we fight to keep the public's business public,
And when we provide the kind of thorough and balanced reporting that is the lifeblood of a democracy,
We fulfill our promise to that first generation of Americans who believed that one of the best ways to guarantee a democracy was a free and vigorous press.
I believe there's a bit of Superman in all of us. And in the end, embracing truth, justice and the American way is still a pretty good way to make a living.
Let's give our readers, viewers and customers a little Clark Kent and a lot of Thomas Jefferson. There are people counting on us.
Congratulations to all of you.
Student Speaker
Nathan Birt, BJ '08
May 16, 2008
We gather today joyful that we are graduating, moving on and up in the world. For 100 years, the Missouri School of Journalism has stood as a bulwark against the fiery darts of injustice and oppression, as a fortress of truth and learning. We, the students who will bear its heritage as have generations before us, have been armed with olive branches and flashlights, the former in the belief that peaceful dialogue is the surest path to understanding, the latter in the belief that those who do not tell the truth will surely be found out.
But we must be honest with ourselves. Many people seek change but are uncertain of what it is that drives them. It may be, for example, that causes move us. The world is faced with poverty, political instability, government corruption, joblessness. They are frightening things, and they call us to action.
It may be that people move us. A firefighter saves a child from a burning building. A hometown team wins a national championship. A scientist cures what was once a fatal disease. These are reasons to be hopeful, because they show human beings trying to be good.
Faith moves us.
But as we go out into the world, eager to bring about change, we must beware, lest we snap our branches and resort to insensitivity, or dim our flashlights and stumble in the darkness.
People – including journalists – tend to get sidetracked. They become consumed with their work. They spend hours at the office while their families starve for lack of attention. They cast their eyes empathetically on those around the world while forgetting that their neighbors next door can barely afford to feed their families.
That is not to say that an appreciation for the world's problems is unimportant. On the contrary, it is vital. But we must hold, ever near our hearts, the fact that conflict and humanity lie just beyond our doorsteps, begging us to bear witness. And to be true to our profession, we must first be true to ourselves. We must be loyal to the truth, near and far.
We have rushed to embrace the stories that surround us. Now, we must embrace our own stories. We live in a world that is constantly changing. Therefore, we must cling to those things that bring us peace and hope. Change is exciting, but it brings no stability.
In an uncertain future, we can be hopeful that love, joy and peace cannot be stripped from us, and we must make every effort to live in such a way as to deliver certainties to others. By our work, we will show others that the world still exists. It is ugly at times, and beautiful at others. Often it is somber. Many times, though, we can catch it smiling. And we can change it if we choose to.
While we seek global change, let us remember that change begins with personal choices. As journalists, we have a choice. We can sacrifice our lives for our work, or we can make our work a living sacrifice for others. It is my hope that we choose the latter.
Go into the world. Open your minds. Dream in hope.
Updated: April 27, 2020
Related Stories
Expand All
Collapse All
---