School to Recognize 563 Candidates at May Graduation Ceremony
The Program Will Begin at 5 p.m., Sunday, May 15, at the Hearnes Center
Columbia, Mo. (May 4, 2016) — The Missouri School of Journalism will recognize 563 students at the 5 p.m. commencement ceremony on Sunday, May 15, at the Warren E. Hearnes Multipurpose Building on the University of Missouri campus. Seating is open, and no tickets are required.
Graduate degrees will be awarded to 4 doctoral candidates and 64 master's students, 8 of whom earned their degrees online.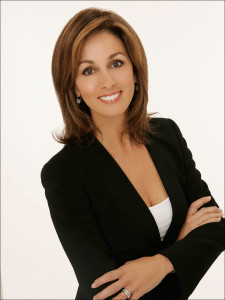 Of the 495 undergraduates, 50 studied convergence journalism; 62, magazine journalism; 16 photojournalism; 28, print and digital news; 65, radio and television journalism; 4, science and agricultural journalism and 270, strategic communication.
Of the graduating seniors, 40 percent earned Latin honors by achieving at least a 3.5 grade point average.
The top 10 percent of the School's graduates will be inducted into Kappa Tau Alpha, a journalism honor society founded at the School of Journalism in 1910. The KTA reception will be held before the graduation ceremony from 2-3 p.m., Sunday, May 15, in the Fred W. Smith Forum at the Donald W. Reynolds Journalism Institute. The 40 new members of Kappa Tau Alpha are:
Doctor of Philosophy
Master of Arts
Nicole M. Flood, Karol Ilagan, Eliza Smith, Zachary Smith, Landon Woodroof and Hong Zhao.
Bachelor of Journalism
Alexa Barton, Emily Bathe, Philip Bergman, Alex Bond, Bridget Brady, Jordyn Dame, Adrienne Donica, Mitchell Finnegan, Matthew Gannon, Jessica Goldberg, Hannah Goodwin, Rebecca Greenway, Wei Guo, Suhan Han, Sara Higginbotham, Ashley Holt, Rachel Jelinek, Sarah Kloepple, Ryan Kohn, Ryan Levi, Kaitlynn Martin, Jenna Middaugh, Emerald O'Brien, Joyce Peng, Zhaoqian Ren, Nicole Shaddy, Kara Simon, Daniela Sirtori-Cortina, Lauren Slome, Zachary Sullentrup, Emma VanDelinder, Connor Voss and Xinqi Zhao.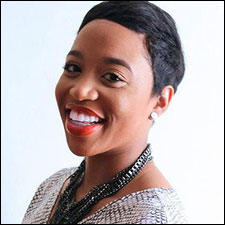 The alumna speaker will be Janet Shamlian, BJ '84, a correspondent for NBC News whose reporting is seen on "Today," the "NBC Nightly News with Lester Holt" and MSNBC. She has reported all over the world, from Hurricane Katrina and the Deepwater Horizon oil spill to a series of terrorist bombings in London. For her work, Shamlian has been honored with several national Emmy Awards, a 2013 Alfred I. du Pont-Columbia Award and the industry's highest honor, the George Foster Peabody Award for a series of stories about poverty. Prior to joining NBC News, she took a break from her television news career to have five children. Previously, she worked as a reporter and anchor at WBBM-TV in Chicago, KHOU-TV and KPRC-TV in Houston and WOOD-TV in Grand Rapids, Michigan.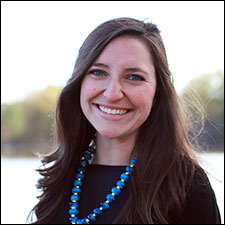 The student speaker, Brianna Arps, will graduate with a bachelor's degree in magazine publishing and management, a minor in black studies and a multicultural certificate. Her academic and leadership activities include dean's list honors, the Chancellor's Excellence Award for Outstanding Senior Leadership, the Griffiths Leadership Society for Women and a 2016 Black Women Rock! awards nominee. The Legion of Black Collegians recognized Arps as its Royalty Court Queen in 2015 and earlier with its Rising Star Award. Arps served as a 2015 summer marketing intern at Time Inc.'s Essence Magazine in New York. Arps is founder and editor-in-chief of TheMouthingOffBlog.com, a women's empowerment blog.
The master of ceremonies will be Maria Di Bianca, who will graduate with a bachelor's degree in international convergence journalism, a minor in Spanish, a multicultural certificate and has received dean's list honors. She was a member and teaching assistant of the Chancellor's Leadership Class, served on the board of directors for Mizzou's Women's Leadership Conference, is a member of the Kappa Alpha Theta Fraternity, a tour guide on Mizzou's Tour Team and a Girl Scout Gold Award recipient. While studying abroad in Buenos Aires, she interned for the South American Union and was a contributor to the USA Today Collegiate section. After graduation, she will join her husband at Fort Bragg in North Carolina to continue her photography business.
Updated: September 24, 2020
Related Stories
Expand All
Collapse All
---