406 Graduates to Be Recognized at May Commencement
Columbia, Mo. (April 22, 2005) — The Missouri School of Journalism will recognize 406 graduates at its May commencement ceremonies that will begin at 5:30 p.m., Friday, May 13, in the Hearnes Center.
The doctoral degree will be awarded to seven students; 70 will receive the master's degree. Of the 328 undergraduate candidates, 99 studied strategic communication; 73, broadcast; 59, news-editorial; 20, photojournalism; and 77, magazine.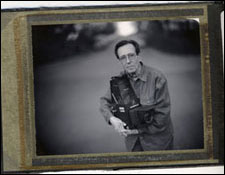 Overall 119 graduating seniors, or 36 percent of those graduating, will be recognized with Latin honors. These students have at least a 3.5 grade point average for their last 60 graded credit hours.
The top 10 percent of the undergraduates, 33 students, will be invited to join Kappa Tau Alpha. KTA is a journalism honorary society founded at the Missouri School of Journalism in 1910 with the goal of uniting students of exceptional achievement from the nation's leading schools of journalism and mass communication. Twelve of the students studied news-editorial; nine, advertising; seven, broadcast news; and five magazine. The students and their areas of study are Rupa Rajagopalan, advertising; Lisa Fryer, advertising; Megan Alexander, news-editorial; Sara Bondioli, news-editorial; Susan Achurch, magazine; Christopher Cardetti, advertising; Elizabeth Page, magazine; Zachary Ottenstein, broadcast news; Bryan Clark, news-editorial; Kristin Hayden, news-editorial.
KTA inductees also include David Yunker, news-editorial; C.J. Campeau, news-editorial; Jennifer Dulin, Magazine; Lori Yount, news-editorial; Kyle Palmer, broadcast news; Amy Smith, broadcast news; Elizabeth Washburn, advertising; Sarah Rebholz, advertising; Sean McDonnell, news-editorial; Jessica Best, advertising; Matthew Talhelm, broadcast news; Brian Woodward, advertising; Emily Egel, broadcast news; Troy Schnelle, magazine; Thomas Long, news-editorial; Kellie Foster, news-editorial; Laura Hammargren, news-editorial; Joon-Hyung Choi, broadcast news; Blythe Terrell, news-editorial; Allison Mackey, advertising; Lynn Dalsing; advertising; Claire Kellett, broadcast news; Tracy Lee, magazine.
Photojournalist Bill Eppridge, BJ '60, will be the graduation speaker. A staff photographer with Sports Illustrated, his work has been exhibited around the world and has appeared in numerous publications including National Geographic and Life. Eppridge photographed one of the most famous images in photojournalism, that of a busboy cradling the head of Senator Robert Kennedy after he had been assassinated during the 1968 presidential campaign. His photographs of the Beatles first U.S. visit have been traveling for the past three years.
Further information about the commencement ceremonies is available from the MU Commencement website.
Updated: April 28, 2020
Related Stories
Expand All
Collapse All
---