Stephanie Meyers Is the First Online Master's Recipient of a Synor Scholarship
Columbia, Mo. (May 7, 2012) — Missouri School of Journalism graduate student Stephanie Meyers is the first online master's recipient of a Synor scholarship. She is enrolled in the strategic communication model and will receive $1,000 to offset her fall 2012 tuition costs.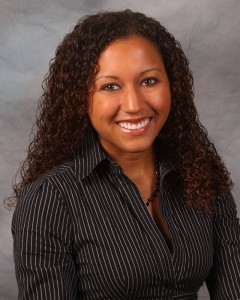 Meyers is the marketing manager for Emergency Communications Network in Ormond Beach, Fla. She began her career as an assignment editor and Web producer for the CBS and Fox affiliate television news stations in Jacksonville, Fla. Meyers then worked as a Web producer and traffic reporter for WOFL-TV in Orlando, Fla., before joining the marketing and public relations team at Florida Hospital. She earned her bachelor's degree at Flagler College in 2006, graduating magna cum laude.
Synor bequeathed his estate to the Missouri School of Journalism with the intention of funding fellowships and scholarships for students pursuing studies in advertising and strategic communication. He spent most of his professional career working in the creative department for advertising agencies in New York, Chicago, Toronto and London, including Leo Burnett in Chicago, the advertising agency responsible for creating Tony the Tiger, the Pillsbury Doughboy, Morris the Cat, Charlie the Tuna, the Marlboro Man and other brand icons.
The Missouri School of Journalism offers online master's degree options in media management and strategic communication. The program is geared toward mid-career professionals with at least three years of experience in a journalism-related field. For more information, contact the Missouri School of Journalism.
Updated: June 8, 2020
Related Stories
Expand All
Collapse All
---