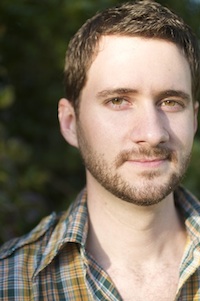 Degree(s): BJ '03
Whereabouts: United States, Milwaukee, Wisconsin
What do you do?
After an eight-year stint in the Omnicom advertising and marketing world, I founded a transmedia agency called Manifesto. As the chief storyteller, I shape the agency vision and create brand stories across a variety of channels. Leading a small team pulled from the political sphere, film and motion graphics, global brand strategy and experiential marketing, I create integrated marketing initiatives that resonate with the audience emotionally.
How did you get your job?
After a short stint as executive creative director with Summit Series, I jumped off the team to service the intersection of cause, commerce and communication. Eight years of experiential and engagement marketing working for TracyLocke, The Marketing Arm and GMR Marketing led me through hundreds of brand RFP exercises and forced me to grow through channel-agnostic ideation. Sensing a convergence in the entertainment, cause and marketing disciplines, I partnered with my brother to found a new kind of agency: one with a conscience. Since April 2011, our agency has acquired a series of high-profile projects and clients, ranging from the launch of a new global women's platform with Singularity University and Alex Bogusky's Common Pitch to a grassroots awareness campaign for No Kid Hungry in partnership with The Arby's Foundation.
What is the best professional lesson you learned at the J-School?
"Say It Square. Say It With Flare." These words, coined by mentor, friend and J-School professor Steve Kopcha are repeated nearly every day to my staff and clients as I live through them daily. At the core of every piece of communication is the centerpiece or essence. A thought can be dressed up so many different ways, but the core insight is the springboard that makes an idea sticky. If it is ever executed poorly, it can be reinvented and revitalized by tracing the key message back to its root. Through the daily exercises of working through simple print ads day in and out, I prepared myself for the most challenging of tasks.
What advice do you have for current students?
Networking doesn't start the moment you graduate from college. It starts the day you're born. While none of us should be solely defined by what we do, the opportunity to diversify who you know, what you know and how you know it comes by putting yourself at the intersection of all kinds of new experiences. Take risks. Be bold. Follow your heart and your head will follow. Carry a business card always. If you have a cell phone, you should have a business card. Be a student of life. Ask tons of questions. Pay it forward every day. Always. Give back.
What is your favorite J-School memory?
Nearly falling through the office chairs while waiting to talk to my adviser. Couldn't they afford better chairs?
Any parting comments?
Every day I am reminded of the value of my education at the Missouri School of Journalism. If there's one thing we learned: It was to write. This skill, combined with the challenge to present that writing, created the foundation for what I do every day. I talk, I write, I think. It's always a joy to come back to the school, see a few familiar faces and realize you are part of something so much bigger than yourself.
Updated: February 28, 2012