Valon Beasley
Owner at YNTS: You Need To Succeed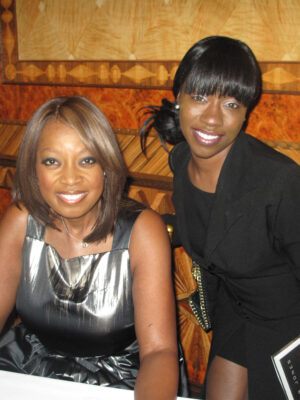 Degree(s): BJ '98
Whereabouts: United States, New York, New York
What do you do?
As an entrepreneur, I increase revenue for and exposure of businesses by building their brands. As an educator, I've taught junior high and high school students English and Journalism while leading professional development workshops and coordinating events.
How did you get your job?
After earning a masters in English Education from New York University and New York State certification, I started a sole proprietorship as I worked full-time as a NYC English and journalism teacher. The business was based off of my love of people and journalism. With the education I received from MU, I was able to work and obtain a few successful clients and utilize my business connections to help the schools I worked for in great ways. Merrill Lynch, for example, paid for the printing of a school magazine students produced in a journalism after-school program I created in Brooklyn. I incorporated my business a year ago, and now I am also a NYC Principal Candidate.
What made you good at your job?
I have a passion for helping people to succeed and have fun at the same time. My intellect, talents, personality and drive enable me to connect with people in ways that are beneficial in order to achieve goals in a timely fashion.
What has been your greatest professional achievement?
My greatest professional achievement has been earning a second master's from New York University while building my business, YNTS: You Need To Succeed Inc., all within a year. When I wrote a press release that landed client Buffalo Boss on TMZ and coordinated a standing-room-only fashion show for another client, all while completing the New York State School Building Leader exam, I finally knew it was possible to be successful as a leader, educator and entreprenuer.
Where would you most like to work and why?
I would love to continue having my own business, while also having my own school. This would enable me to connect the two and align the students with nationally-known companies that have been YNTS Inc. sponsors such as Monster Energy Drink and Capitol Records. It would be great if YNTS Inc. could handle the castings, shoots, events and press for certain celebrities, authors and businesses such as quality cosmetic and skin care lines, unique clothing/accessory designers, and record companies while also showing teachers how to teach students skills that would enable them to land the careers of their dreams. Providing students with internships and project-based learning opportunities on a weekly basis would be awesome.
What did you want to be as kid?
When I was a child, I wanted to be a famous writer. I have completed two books, published articles and poems, website content, and media kits for small businesses and individuals, as well as tags for clothing lines. I still want to be a famous writer.
Best professional lesson learned at the J-School?
Journalism has so many aspects that I wasn't sure as a new college student whether to pursue the broadcasting, advertising, news-ed or magazine sequence, but I quickly realized I had to learn what I was good at doing, so I could work to be great at it.
What would be your best advice to current students?
Perhaps you are not meant for advertising. Try design. Perhaps you are not the best designer. Try radio. If radio doesn't work, try television, and if being on television doesn't do it for you, MU's journalism school has other paths you can take that will prepare you for any field you want to pursue. Don't give up.
Updated: January 13, 2020